I love doing engagement shoots! It's a friendly moment between the future bride and groom and it allows us to get to know each other better before the wedding. This is important because as a wedding photographer, I need to get to know you, to connect with you. Targeting your personality allows me to look for more authenticity in my photos. Most of the couples I meet have never done a professional photo shoot, so the pre-wedding session is perfect to connect, but most of all to have fun, have a good time and get beautiful pictures that you can use, if you wish, for your save the date, wedding invitations or signature book. I'm sharing with you here some images from an engagement session done at Le Verger du Flanc Nord.
An evening with Catherine & Olivier
In love for 9 years already, Catherine and Olivier decided to do an engagement session 1 year before their wedding. They wanted to do it in spring, in a natural environment. I suggested a place that I know well and that I find quite charming: the Verger du Flanc Nord in Mont St-Hilaire. I have been doing sessions at this orchard for several years now, especially in the spring and fall. It's a place that I love and that is different from all the other orchards I know. In addition to apple trees, there is a lake, a barn (where you can get married), a breathtaking view of Mont Saint-Hilaire and more.
When I proposed this place to the couple for their engagement session, they immediately said yes. So it was on a beautiful evening in May 2021 that we met there. Although the sun was shy at the beginning of the session, it made us gift of is presence during the evening. Moreover, we were lucky to have the apple trees in bloom. Here are a few pictures from this session with Catherine and Olivier.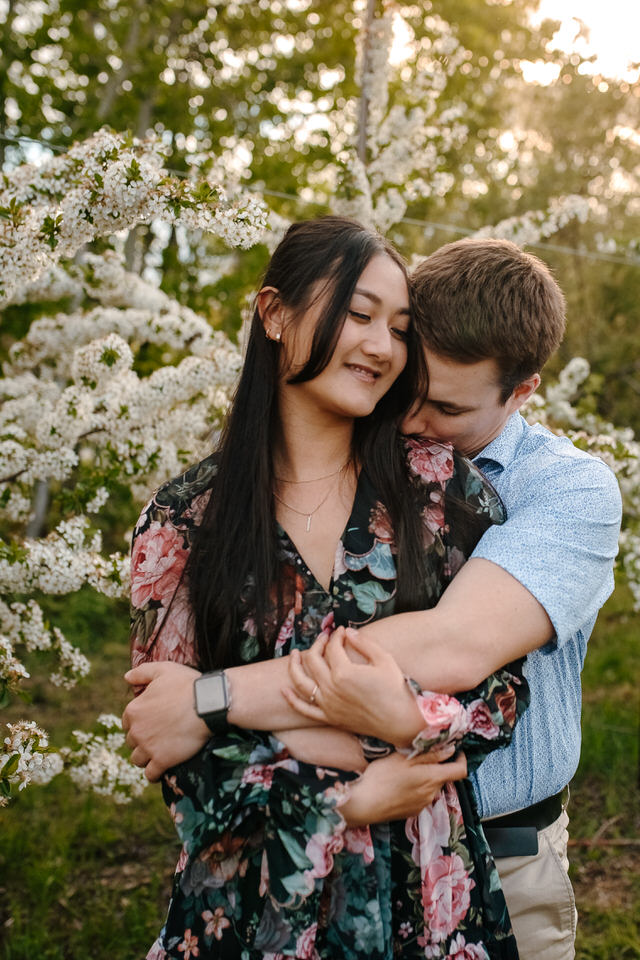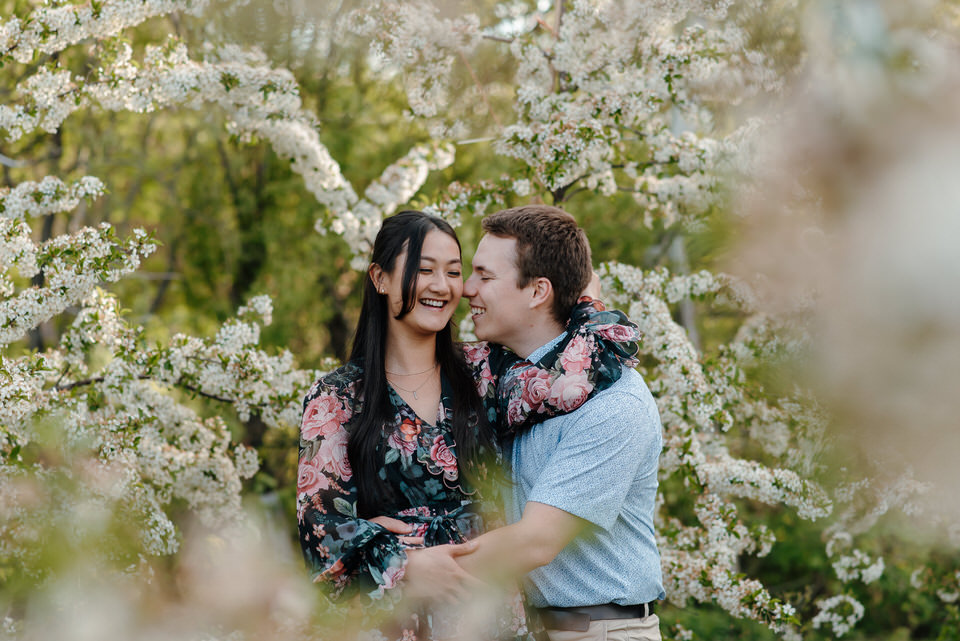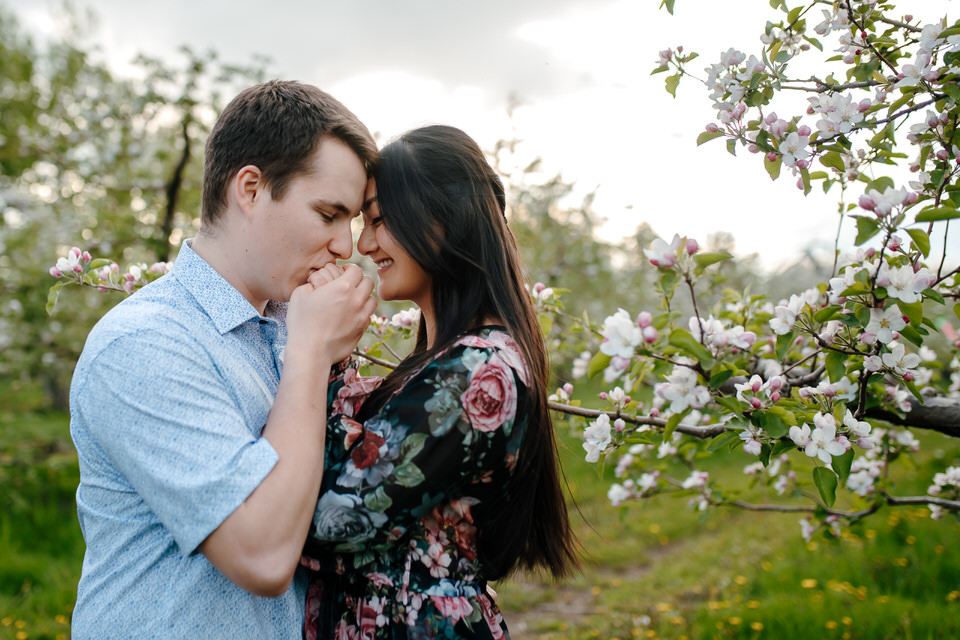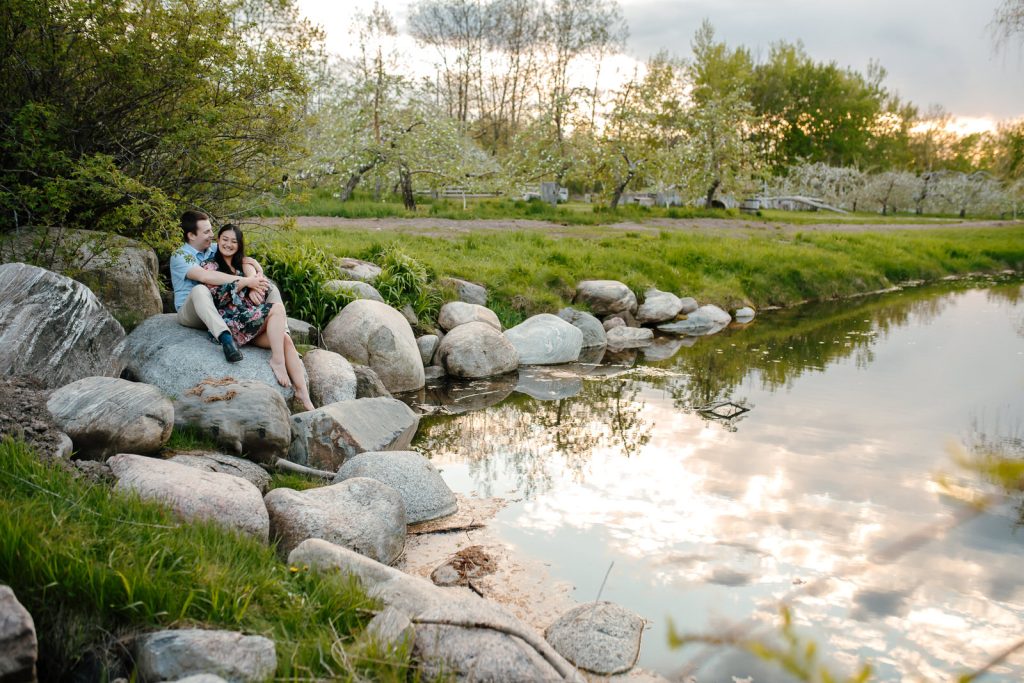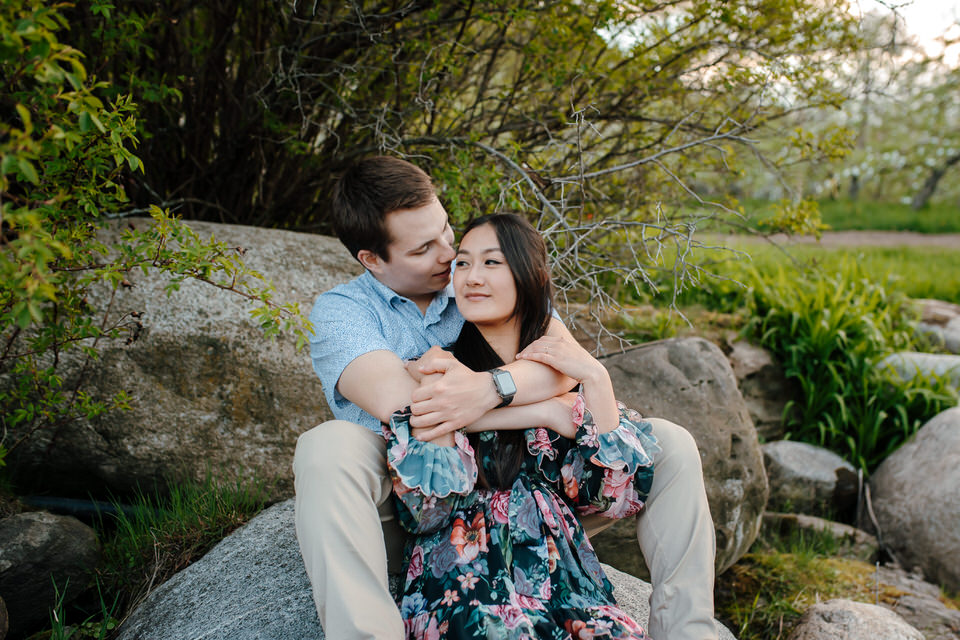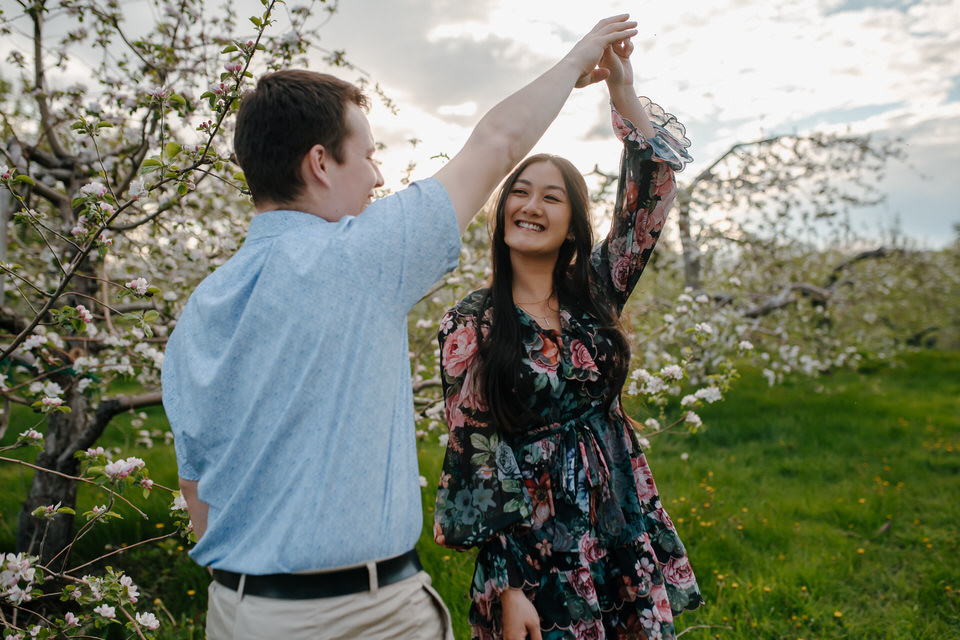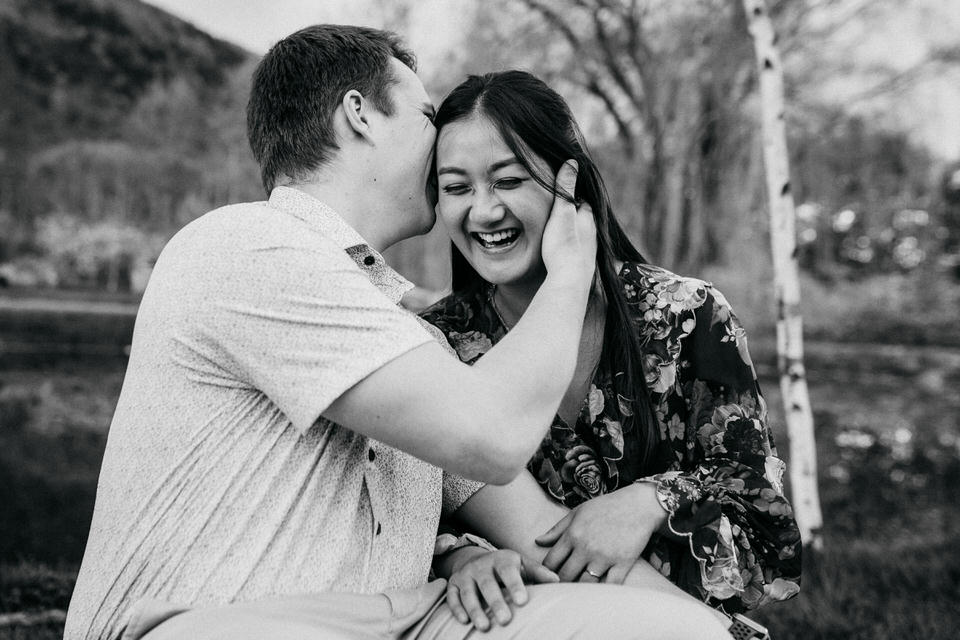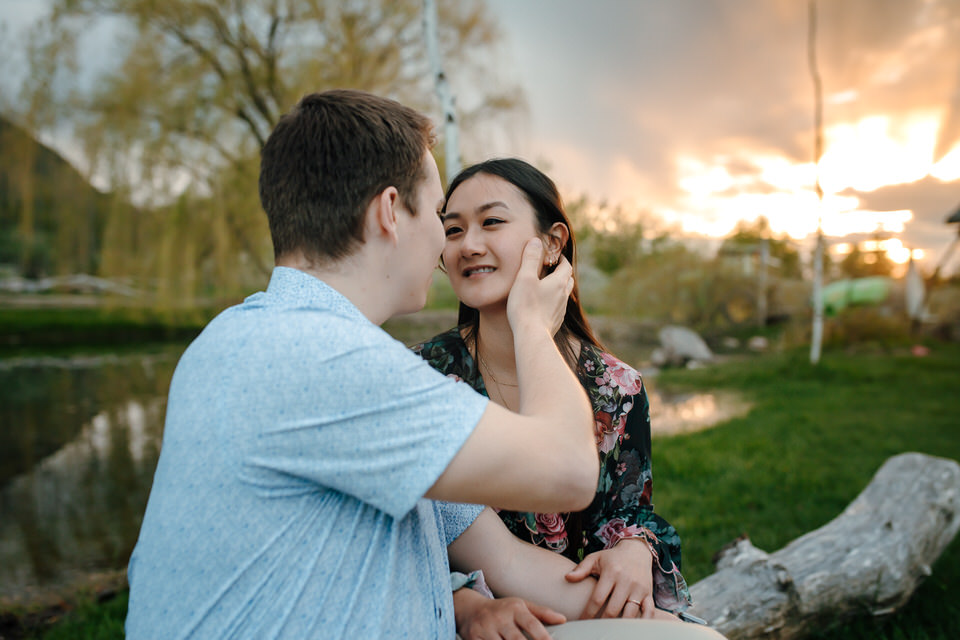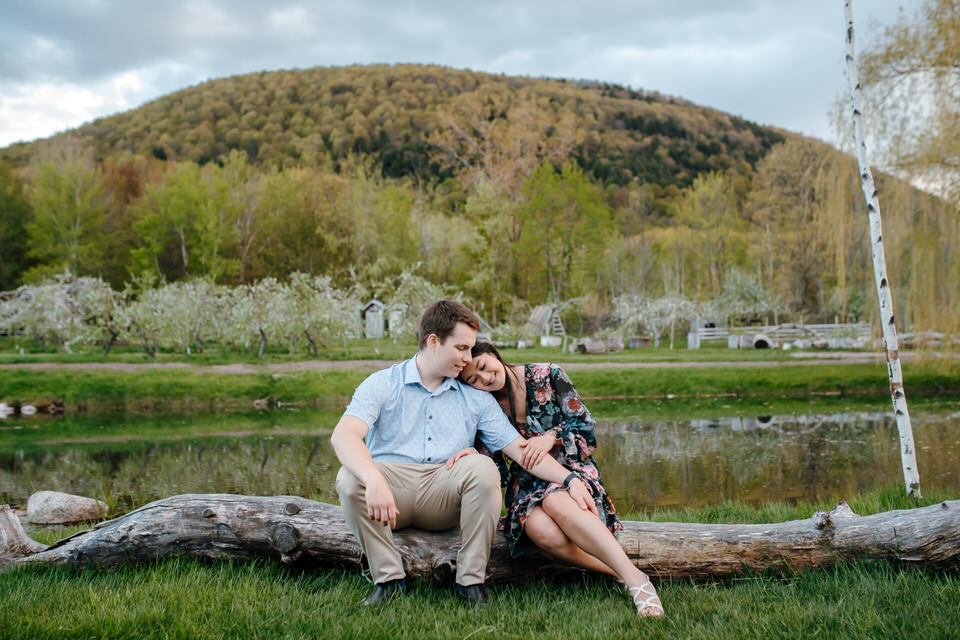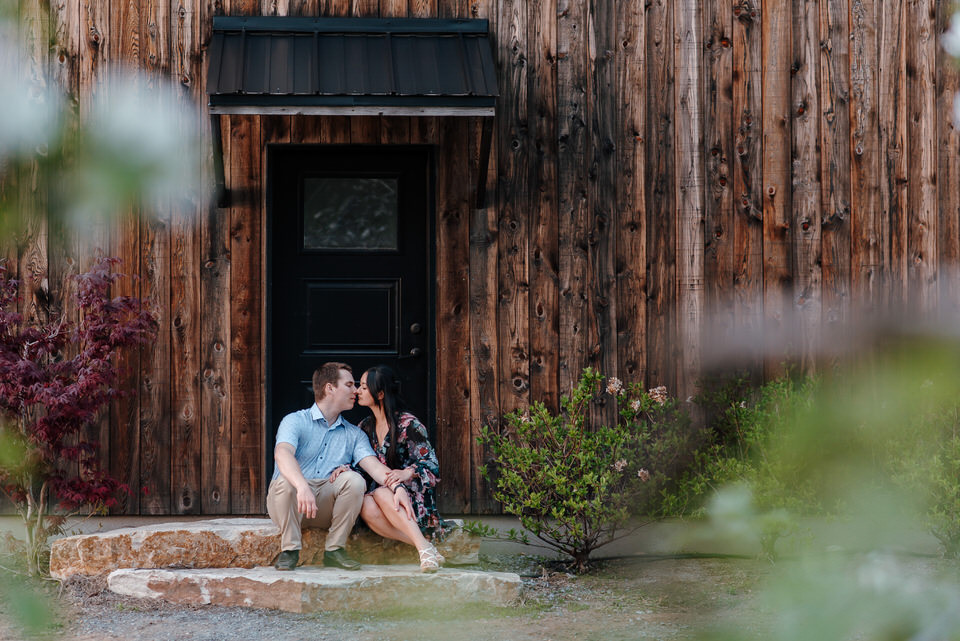 What the future bride and groom thought of their experience…
We are amazed by the beauty of the pictures you took, we are really touched! The quality of your work is undeniable. It was an absolutely great experience that we loved, which even has reinforced our couple. You are an exceptional photographer and we are really happy to have chosen you to immortalize the most beautiful day of our lives in 2022. Thank you so much for capturing the emotions of our couple, even the playfulness that is part of our daily life and that is important to us.
And what a fast delivery of the photos! We are very happy ☺️
To see more photos from engagement sessions, take a look at the portfolio right here.
Location: Le Verger du Flanc Nord