Initially, Gabrielle and David were supposed to get married in the middle of summer, but forced to postpone their event because of the pandemic, it was a fall wedding at the Mont-Gabriel Hotel that they were able to organize. I think the wait was worth it, because even though it was the end of October, there were still some colors in the trees to brighten our eyes.

A small tour in the reception hall to start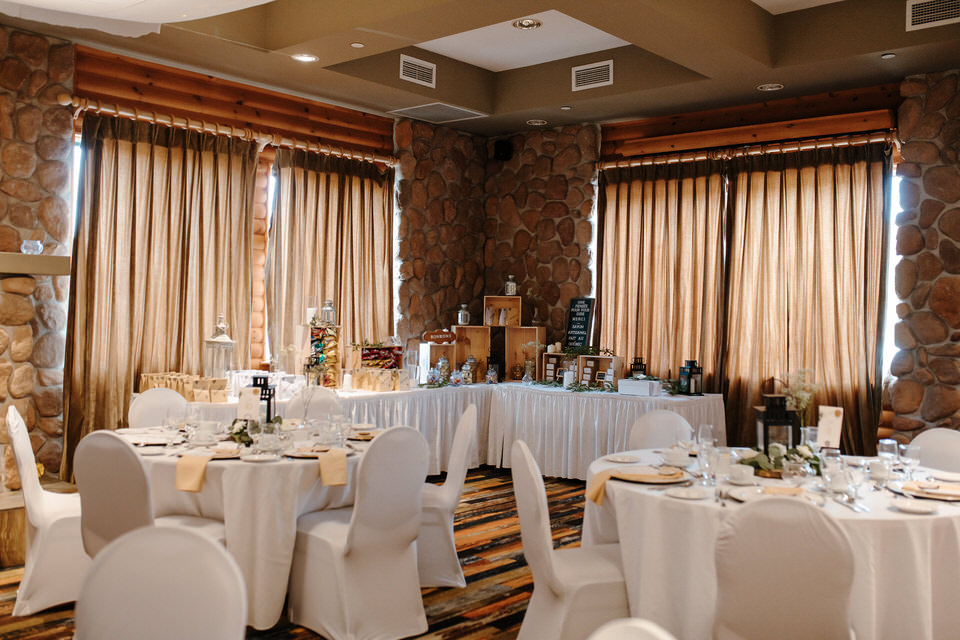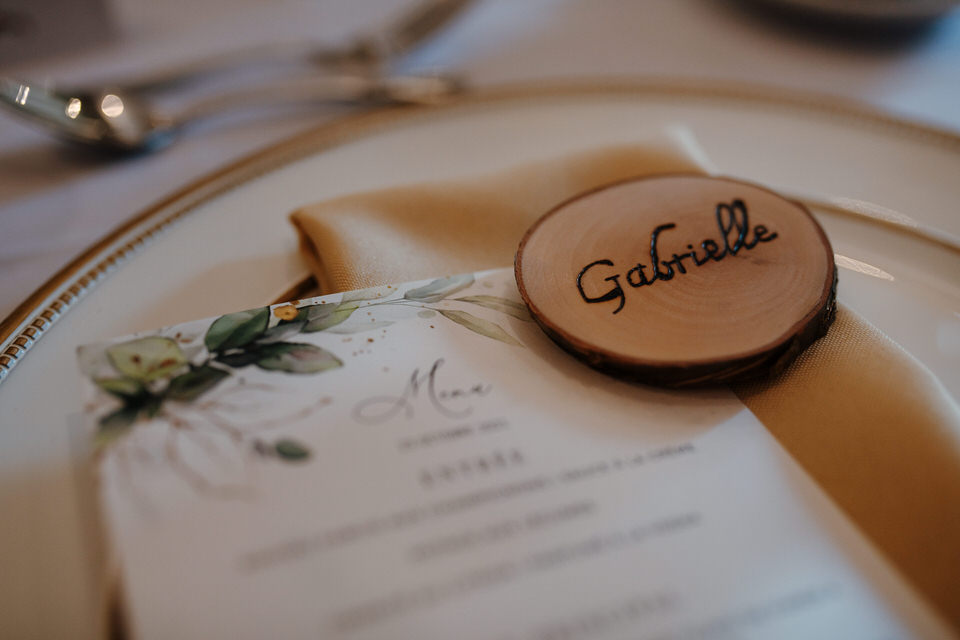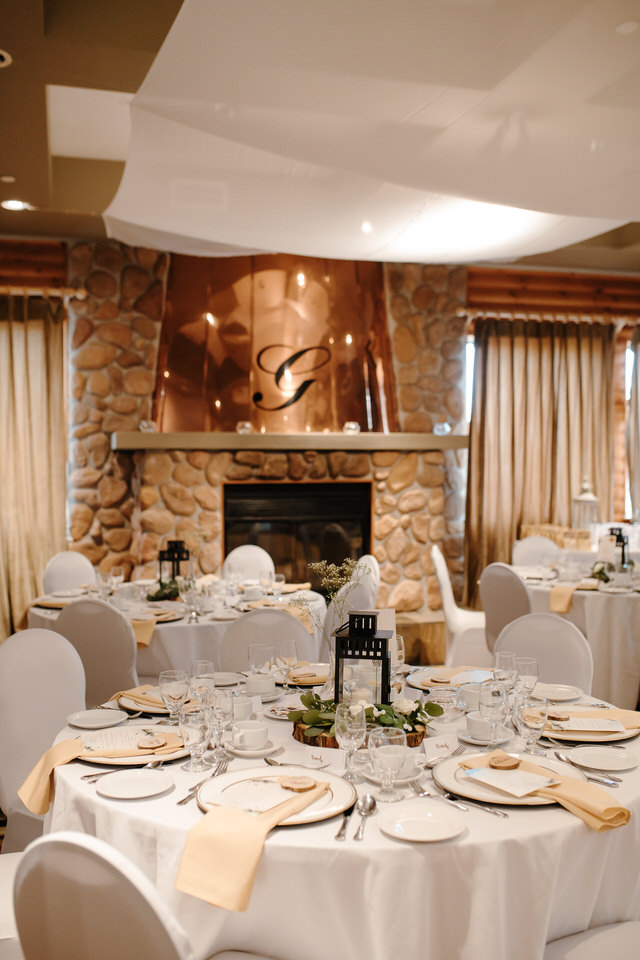 Preparations
Everyone was getting ready at the Mont-Gabriel Hotel. The bright sun announced the beginning of a beautiful day. I visited the groom and his groomsmen first, before going to join the bride and her bridesmaid. I think during this part, the groom was more nervous than the bride. The groomsmen were even all ready when I arrived, while the girls, on the other side, were quiet, in satin robes.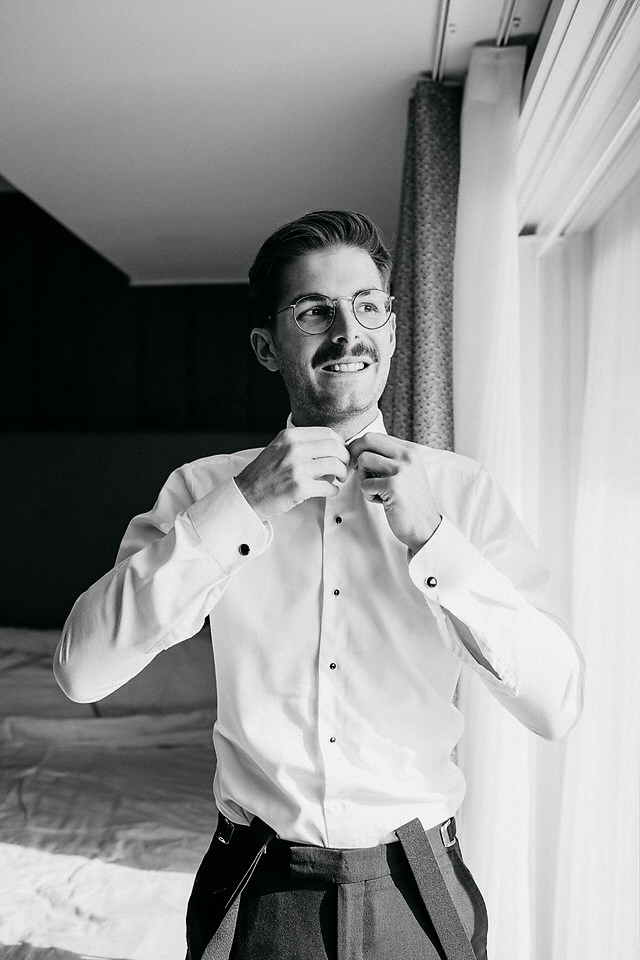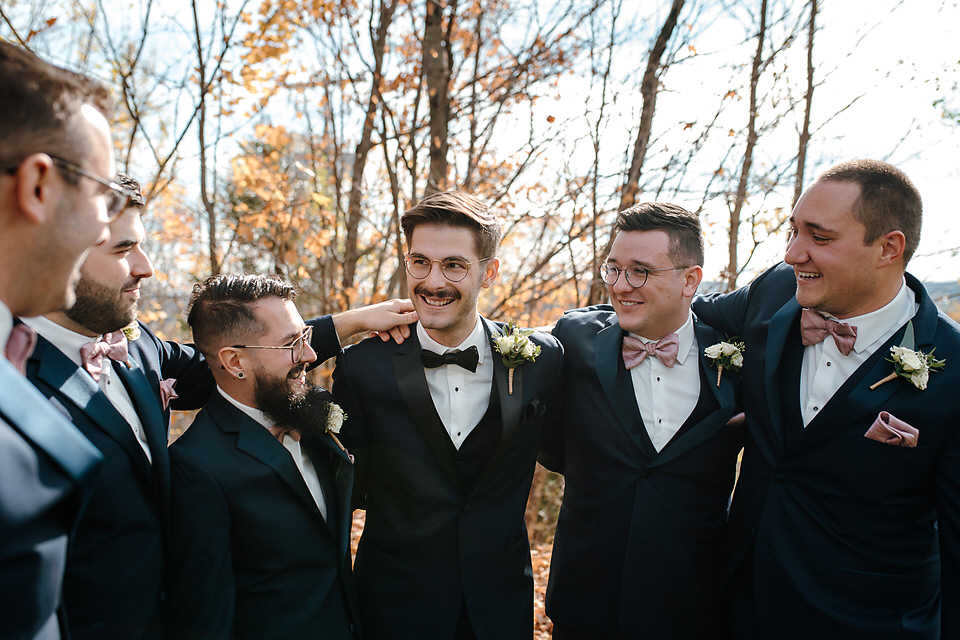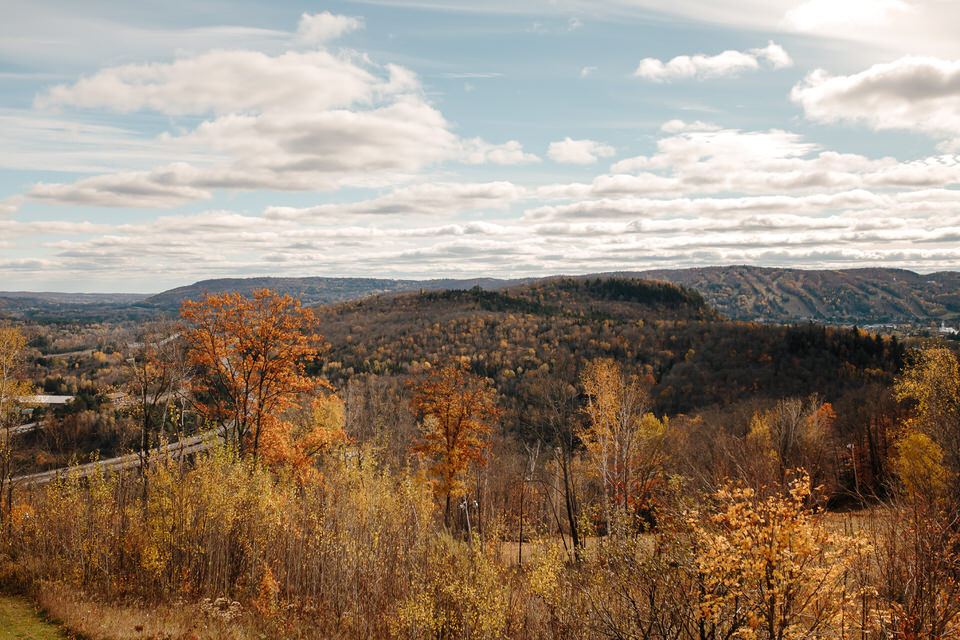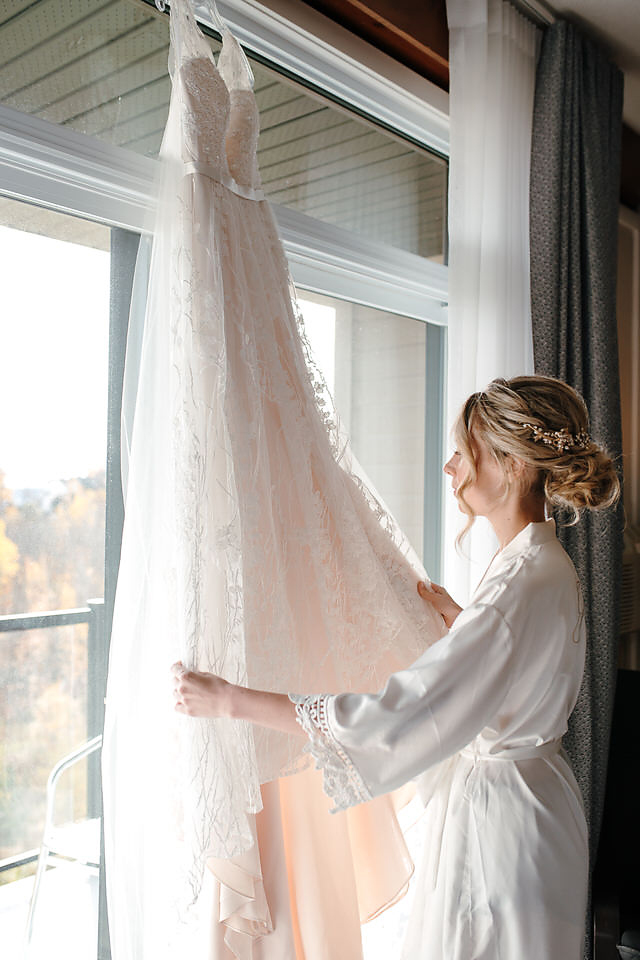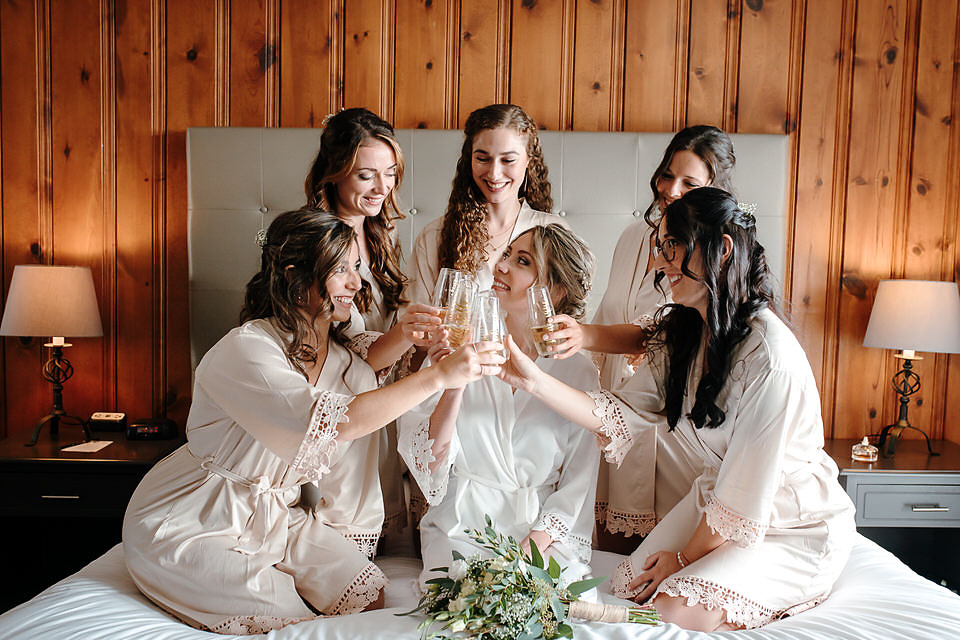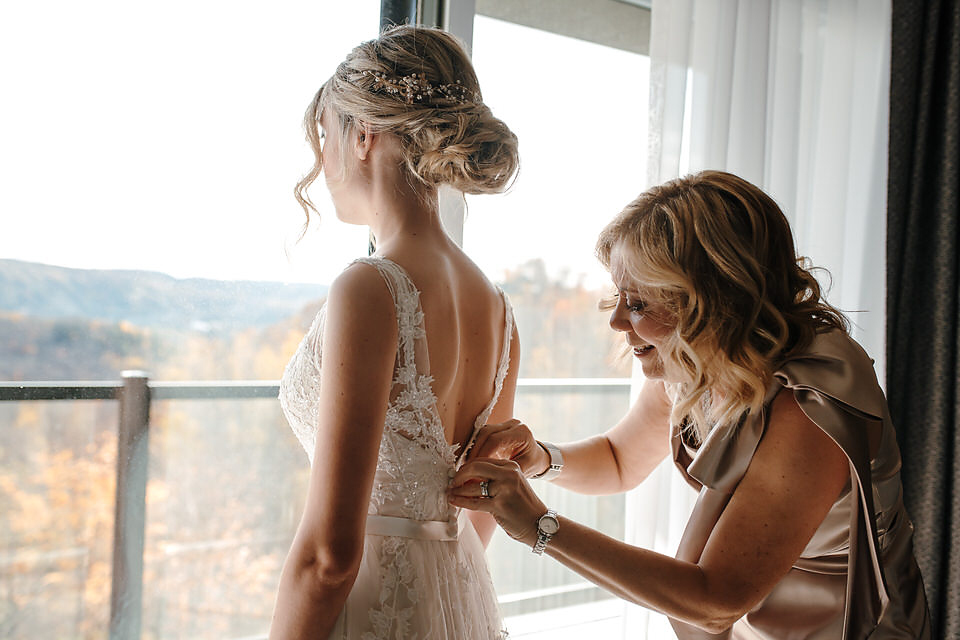 Ceremony at the Sainte-Adele church
Once the preparations were completed, we headed to the Church of Ste-Adele, located 10 minutes from the Mont-Gabriel Hotel, to proceed with the ceremony. Little fact: the officiant who performed the ceremony for Gabrielle and David was the same one who had performed my own wedding 12 years earlier (I got married at the Cathedral of Saint-Jérôme).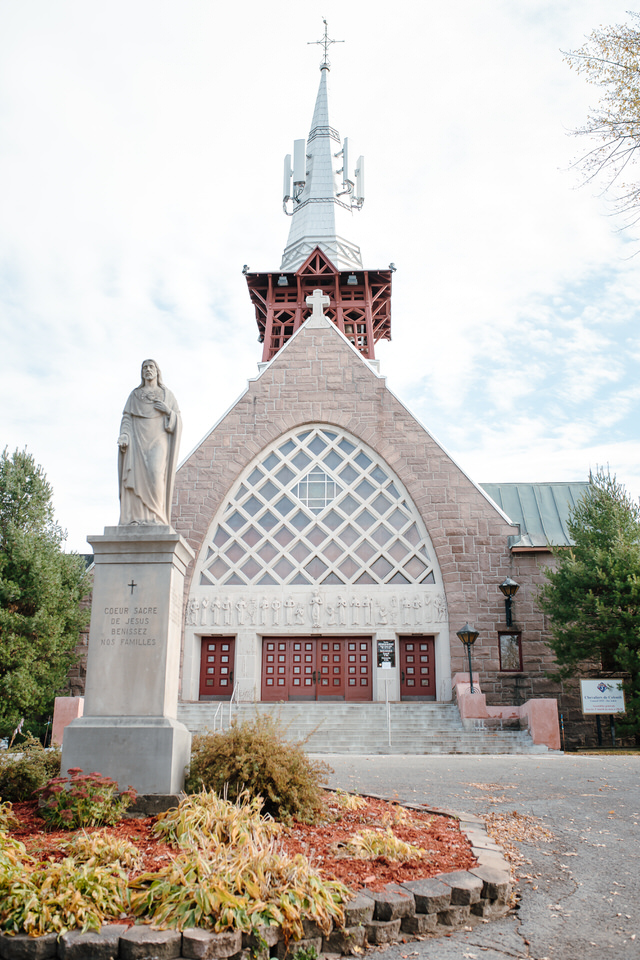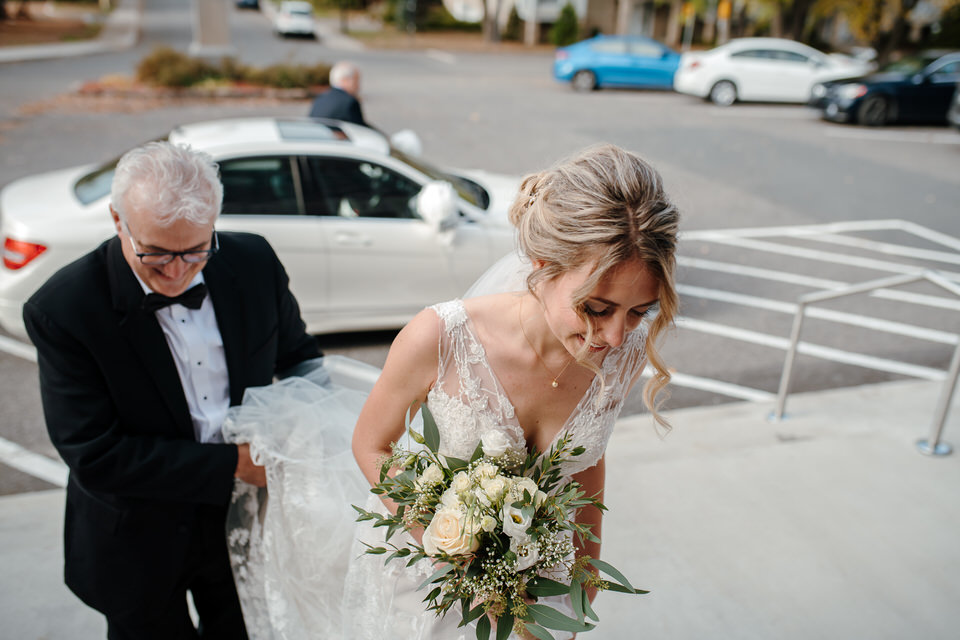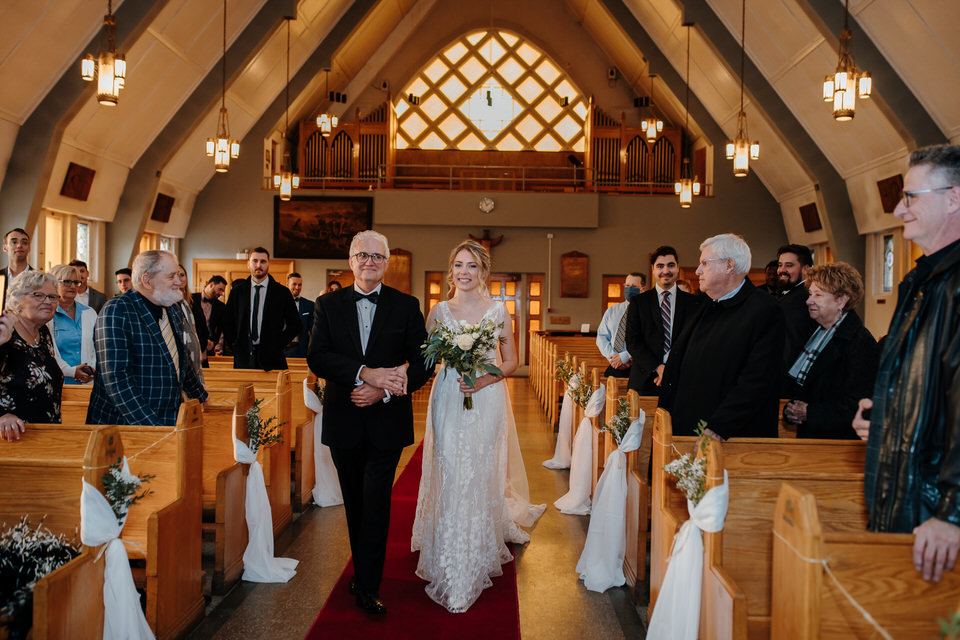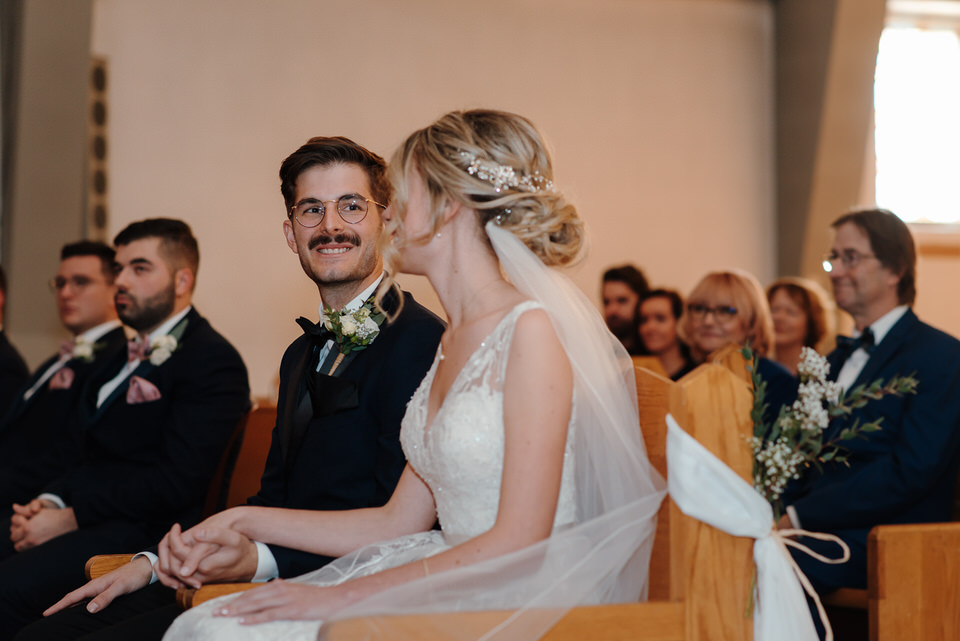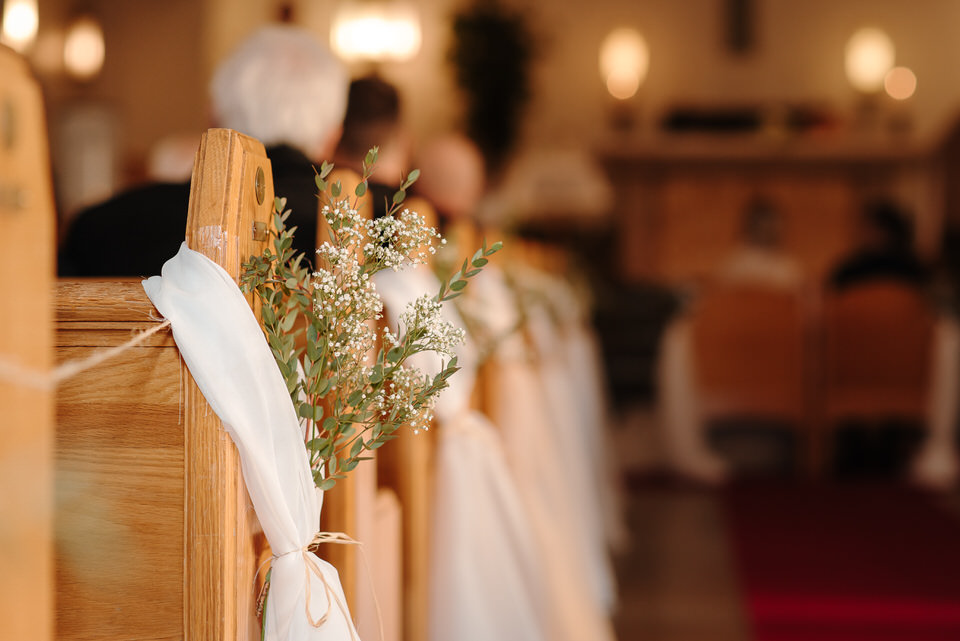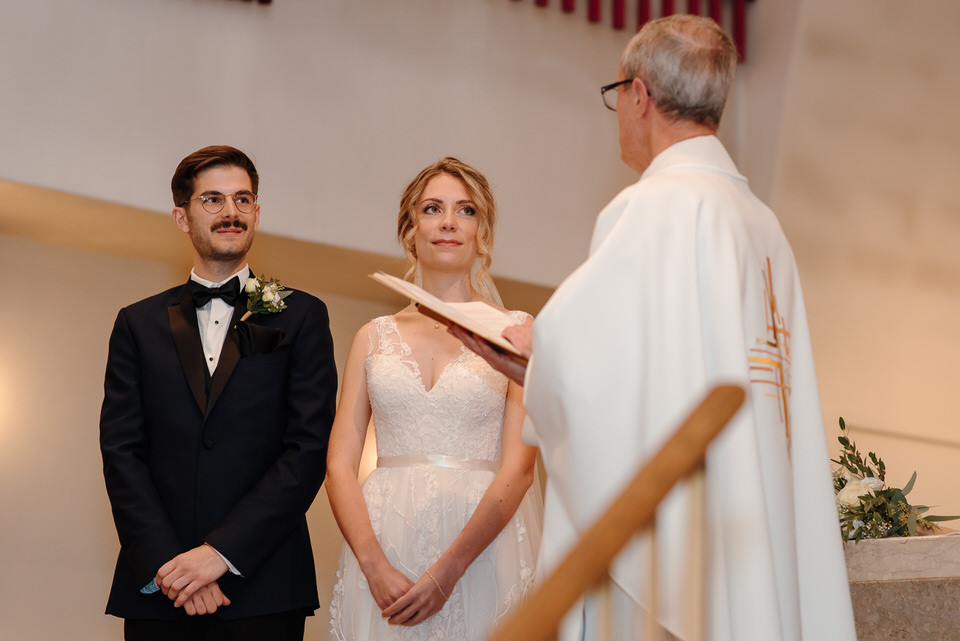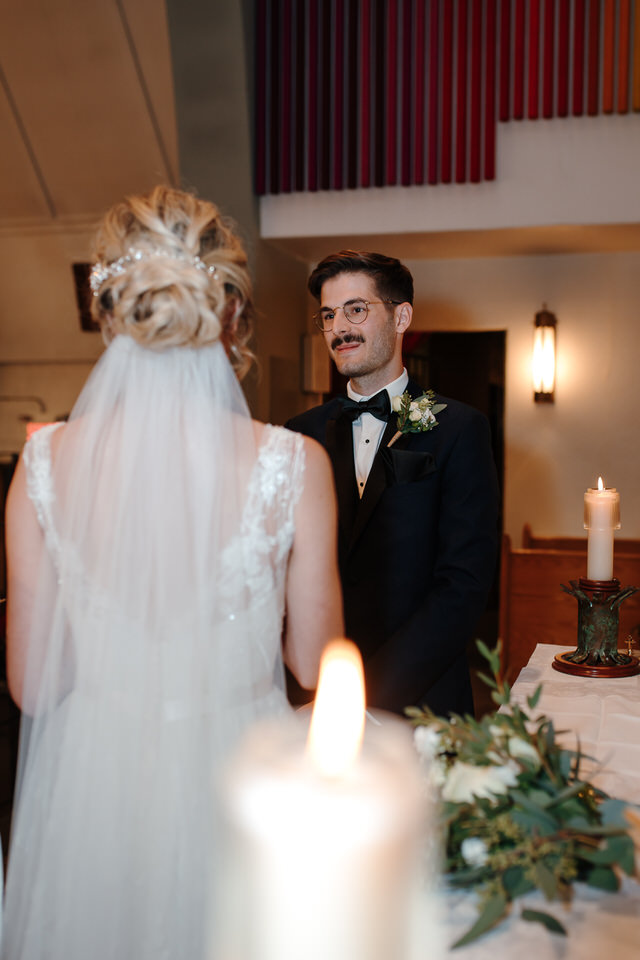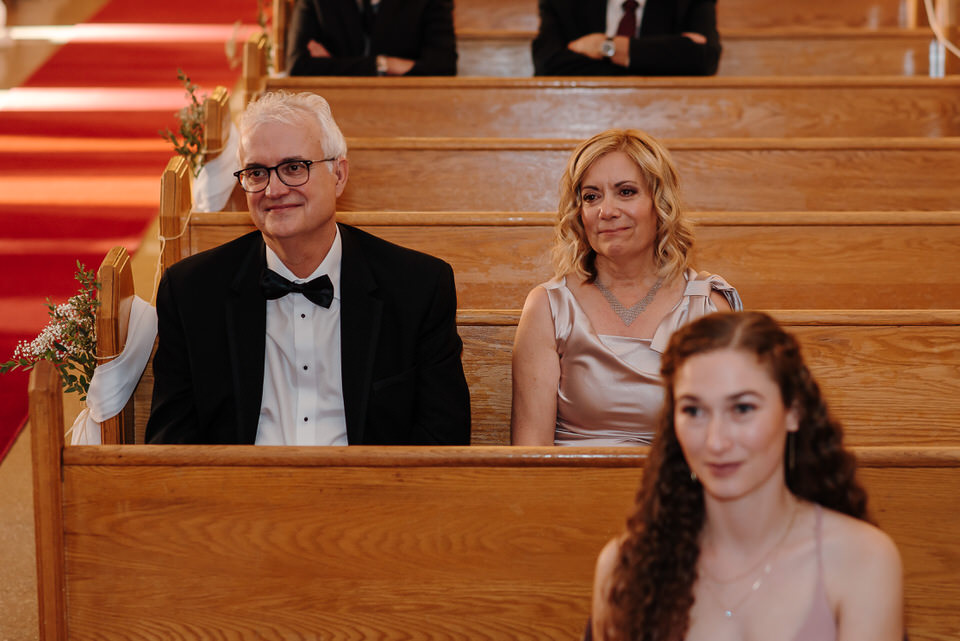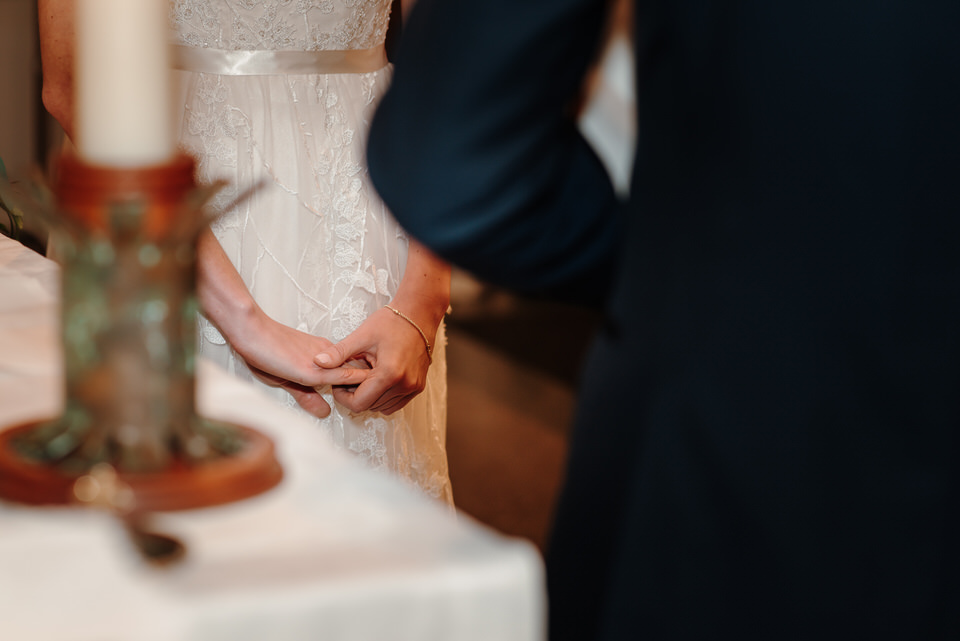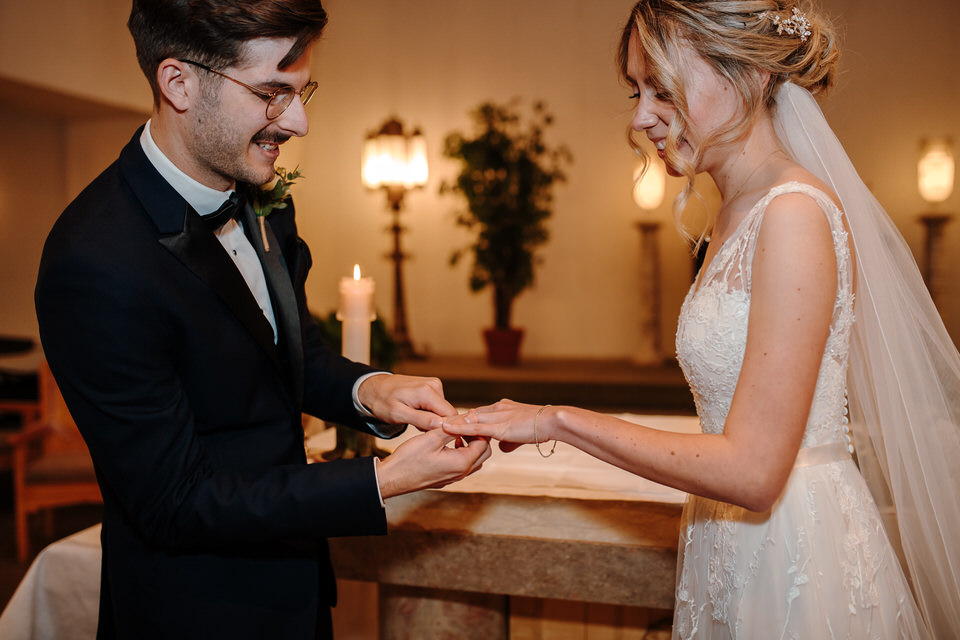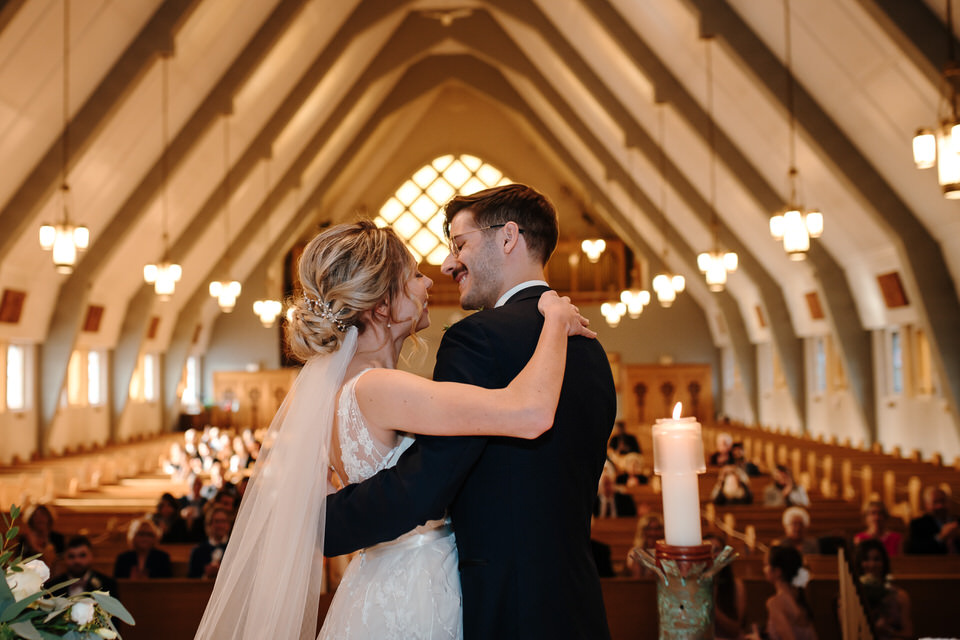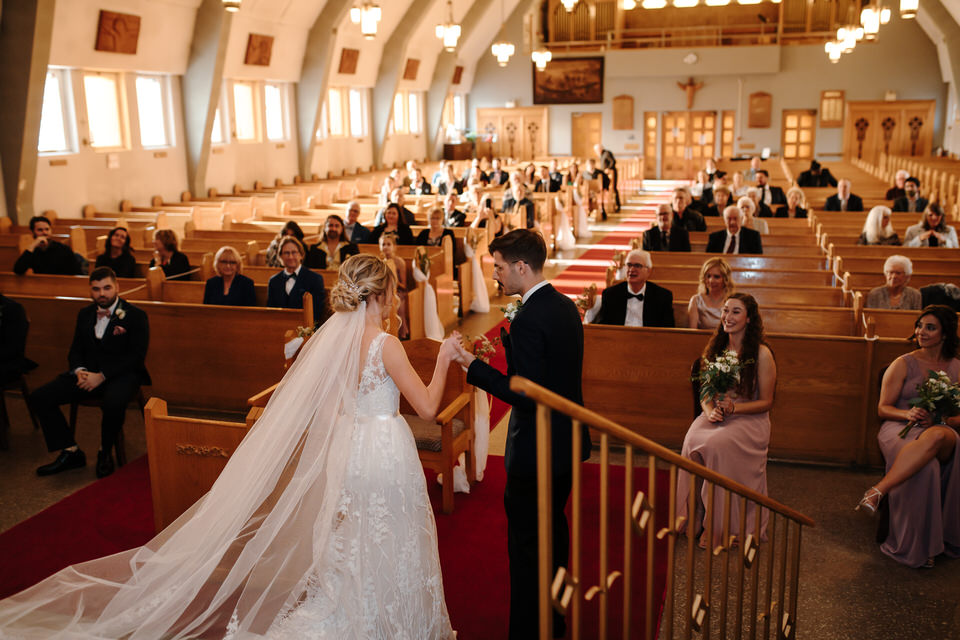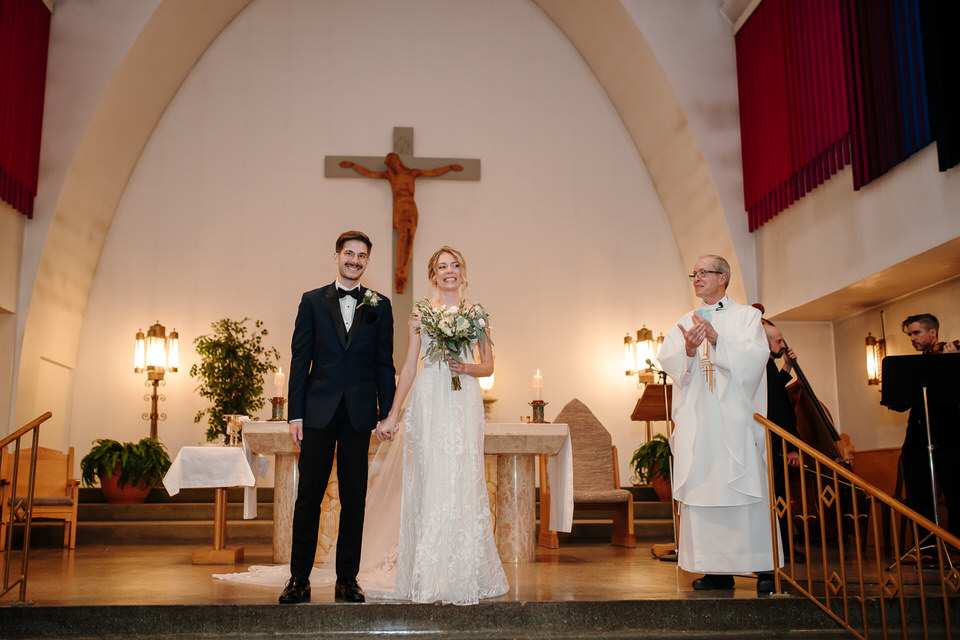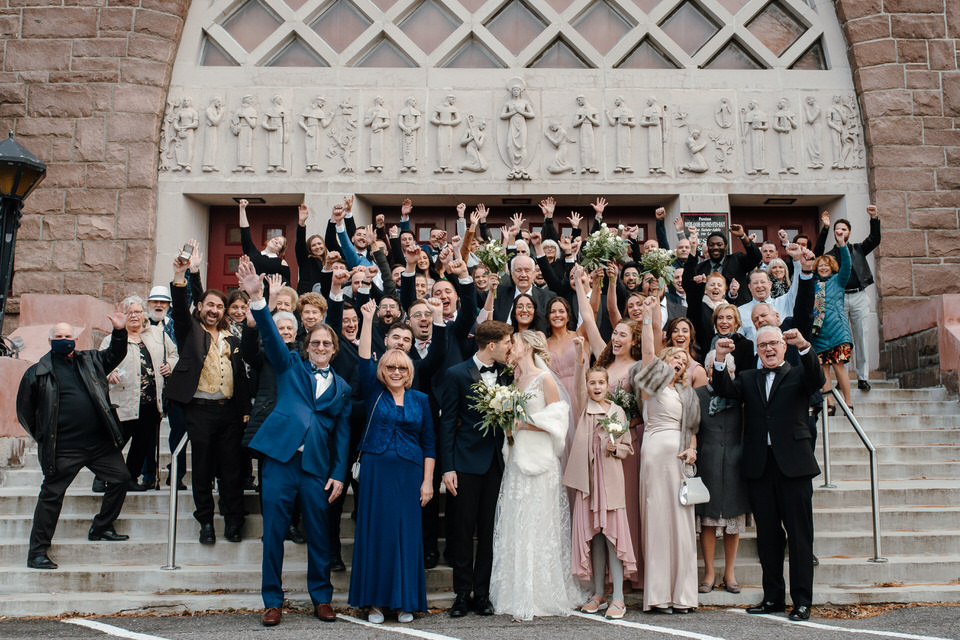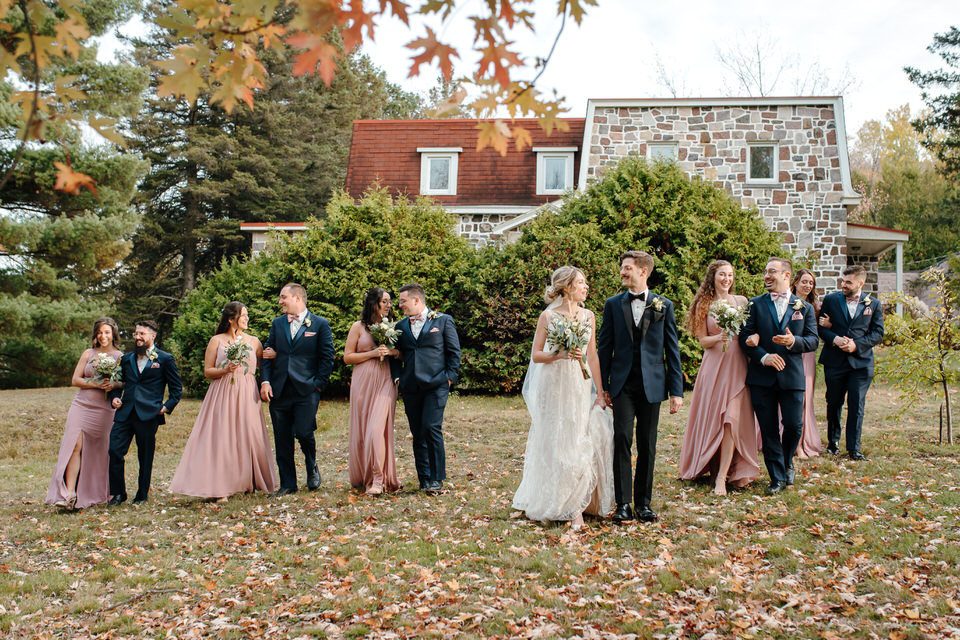 Back to the Mont-Gabriel Hotel for the couple pictures
I love photographing weddings at the Mont-Gabriel Hotel because the hilly landscape is so beautiful and offers many interesting views. Every time I've been there, it's Martin, a staff member, who drives the bride and groom in the golf cart. It moves so much in the back that it makes me laugh every time, haha. In late October, we were the last wedding of the season to be able to access the golf course. It wasn't hot, but it was worth it to make it to the end.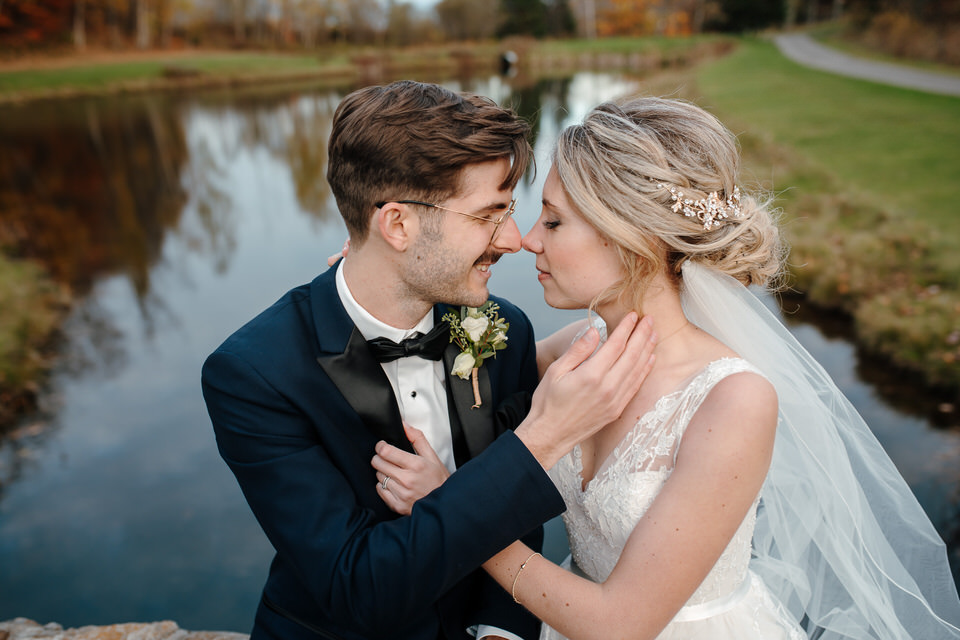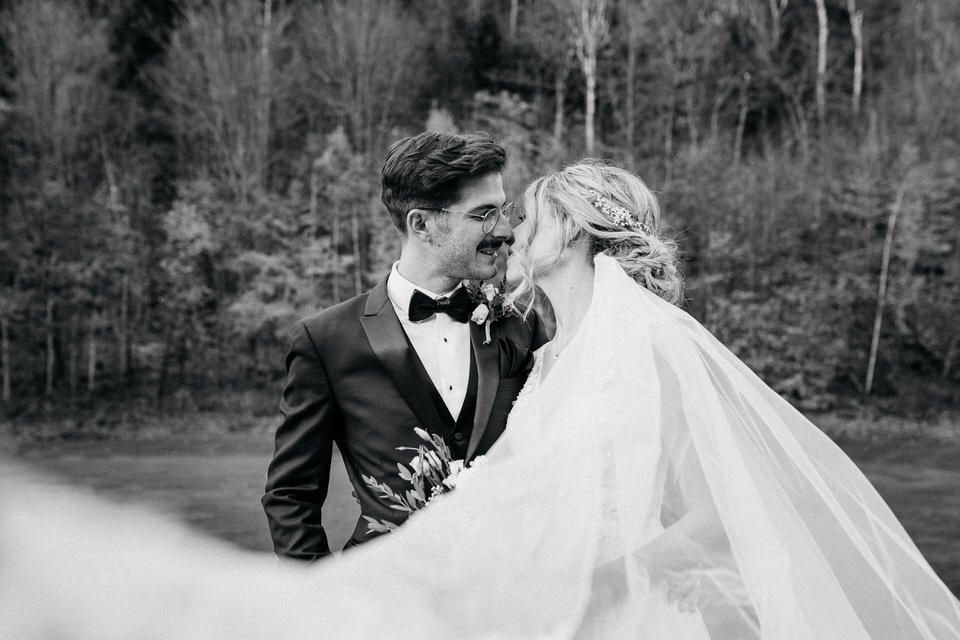 The most beautiful view…
The last hole of the golf course, and not the least, is located at the top of the mountain. The view is magnificent and we were very lucky, on this October 23rd, to still have some colors in the trees. On top of that, the sun gave us the gift of those last rays when we arrived. We couldn't have asked for anything better than that. This is how this magnificent fall wedding ended at the Mont-Gabriel Hotel, in the heart of the Laurentians.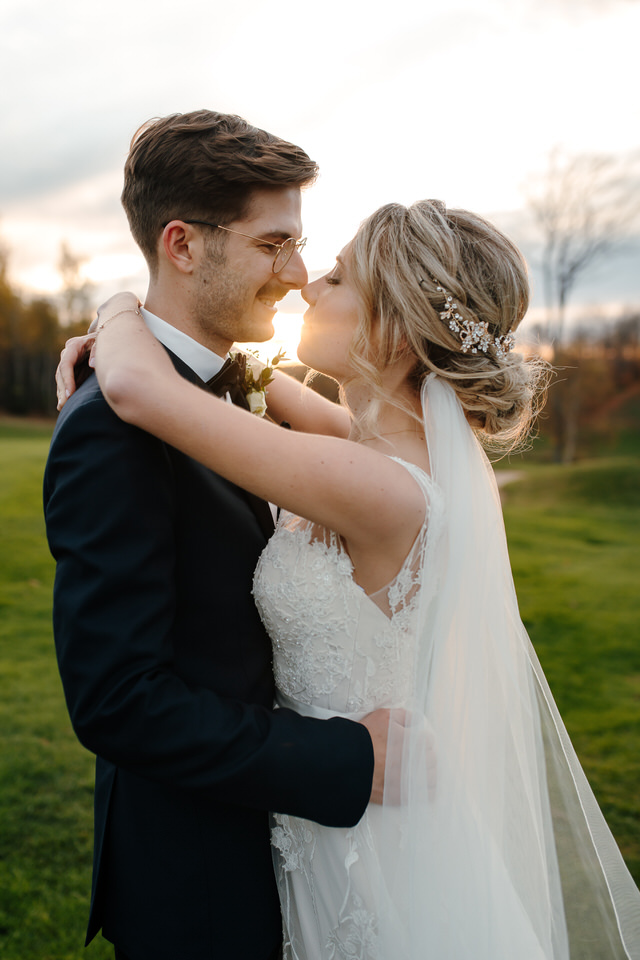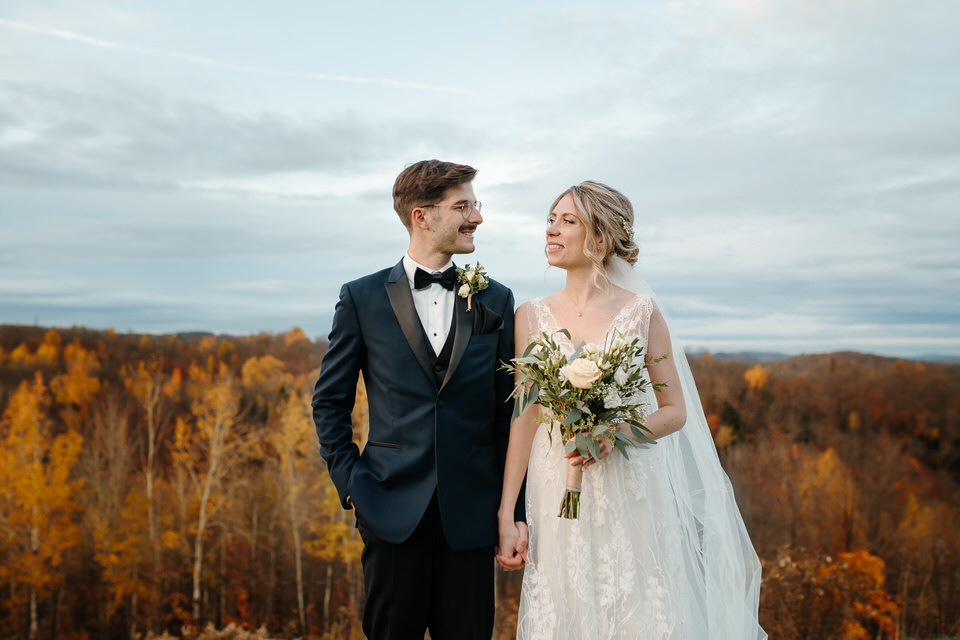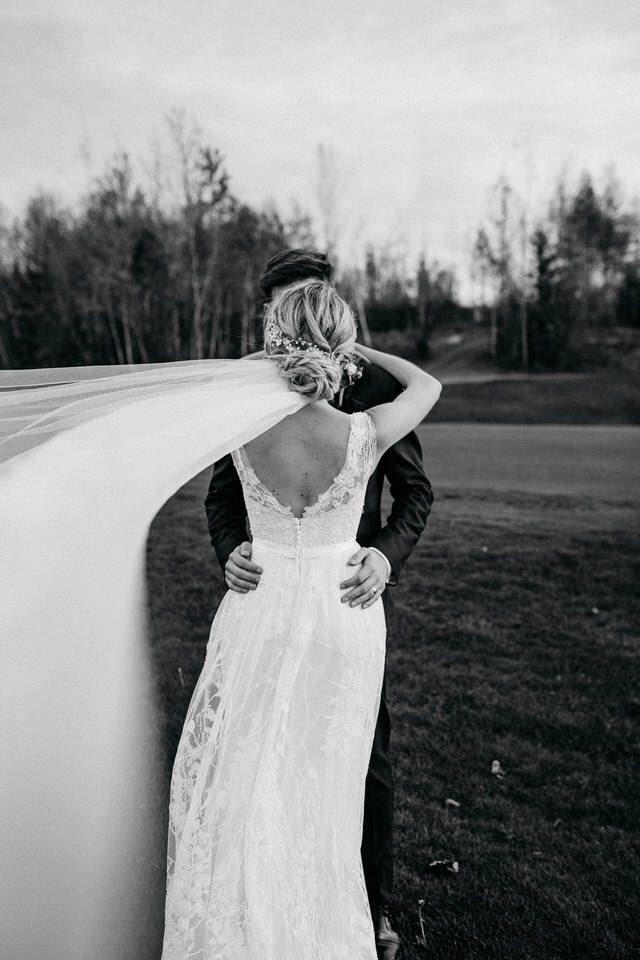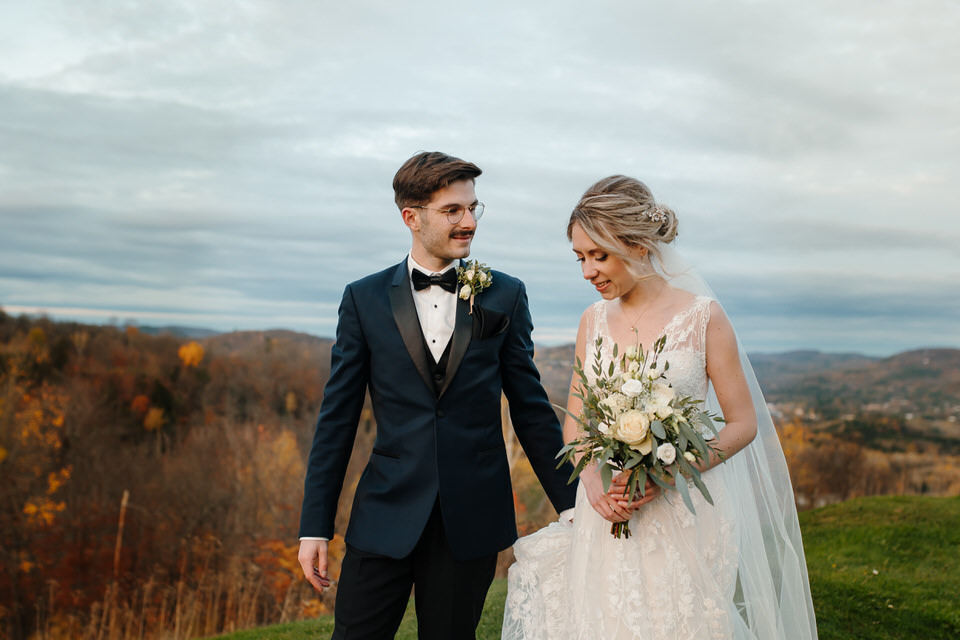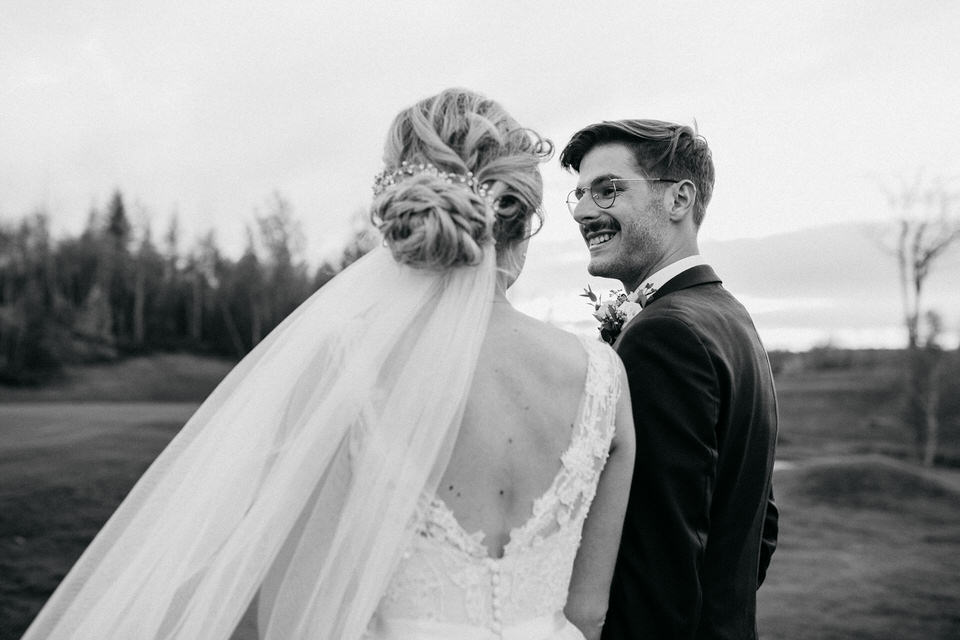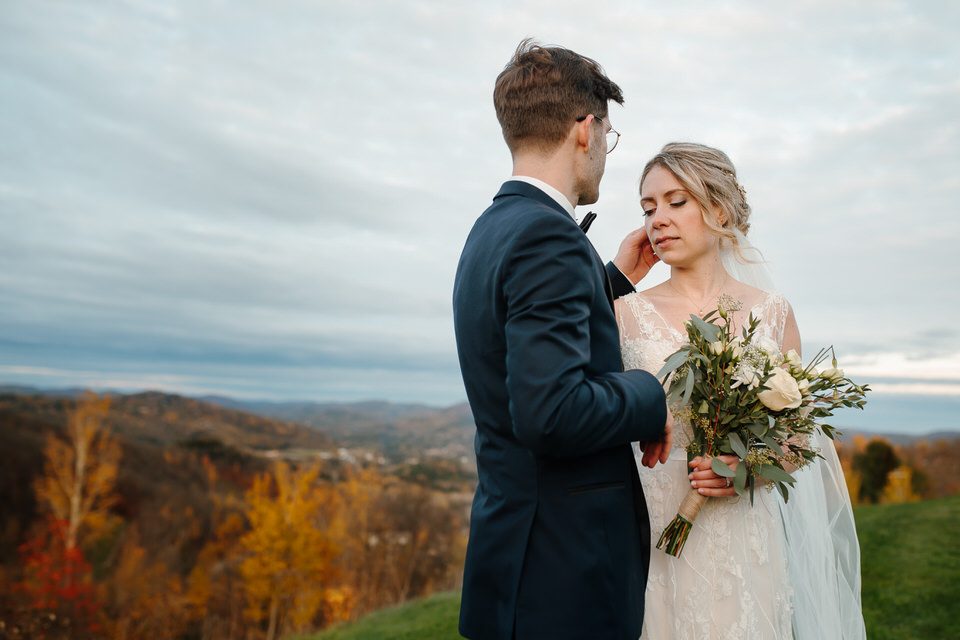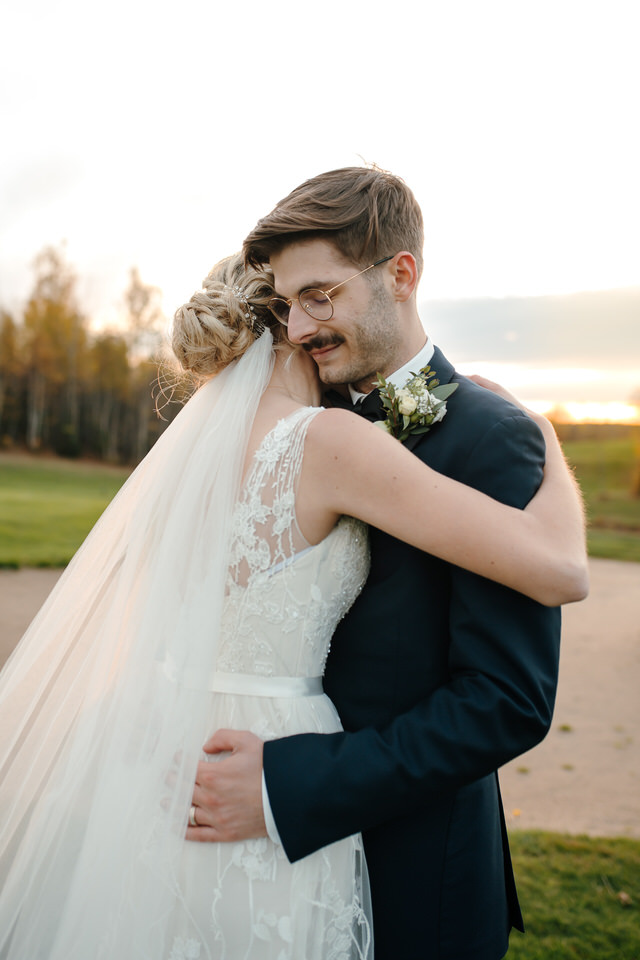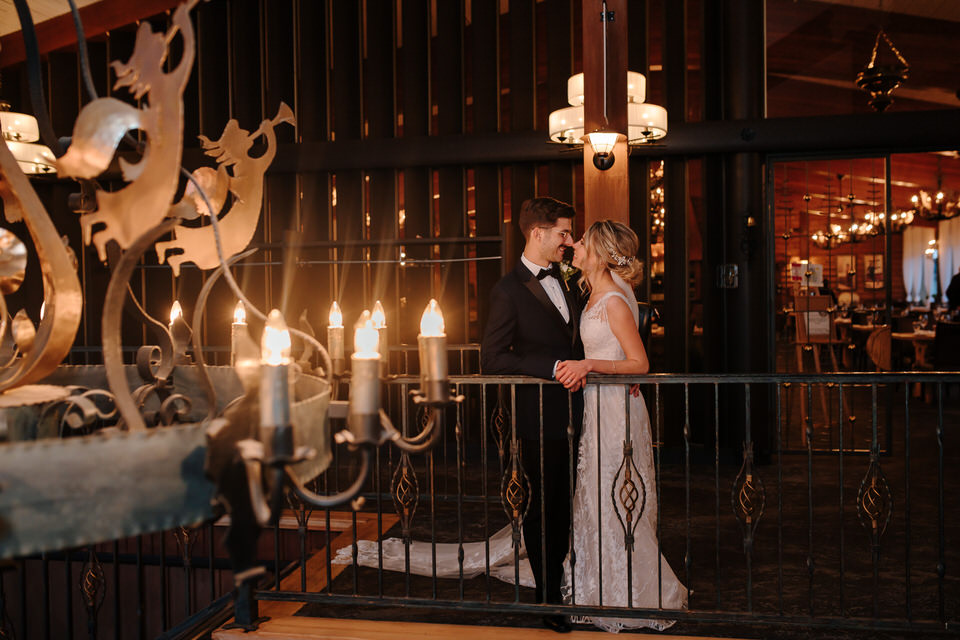 Want to see more wedding photos? Visit my wedding portfolio by clicking here.