I love weddings in the countryside, in nature. When Suzanne and Francis contacted me to tell me that they were organizing their wedding at the Auberge West Brome in the Eastern Townships, I was thrilled. I already knew this place because I had photographed a few weddings there and it's a great pleasure for me to go back there.
Suzanne and Francis were married on June 25, 2022. This date was particularly significant for them, as it was also the 32nd anniversary of the beginning of their relationship. It was under a radiant sun that they were united in front of family and friends. I let you discover a part of this magnificent day.
The environment
Getting married at the Auberge West Brome is choosing a quality place with a rich history. Between the farmlands and the green hills of the Eastern Townships, you will find a very good table that celebrates fresh and local products. The inn even has its own vegetable garden. When you arrive, you are immediately charmed by the tranquility and beauty of nature.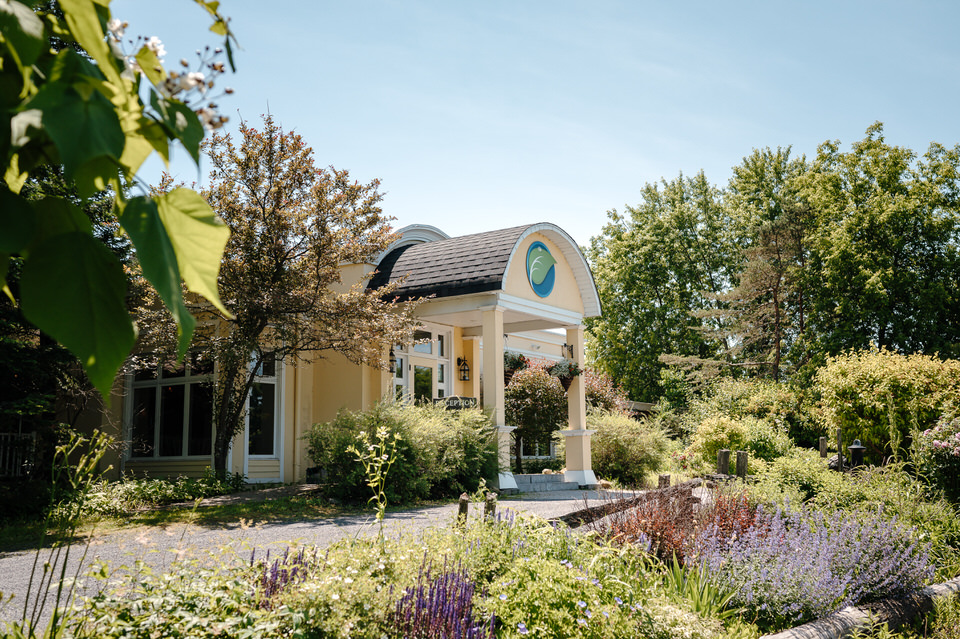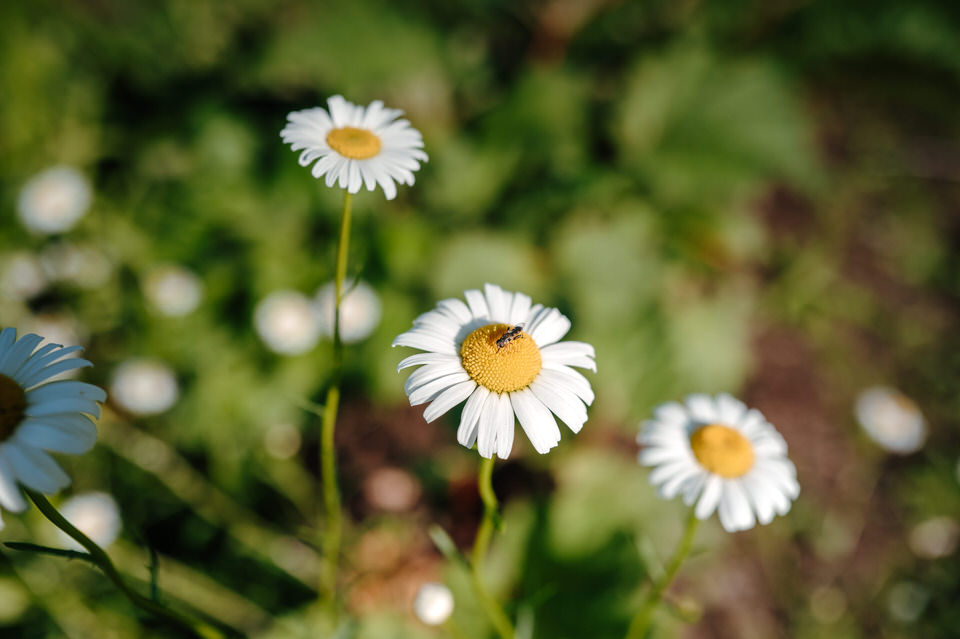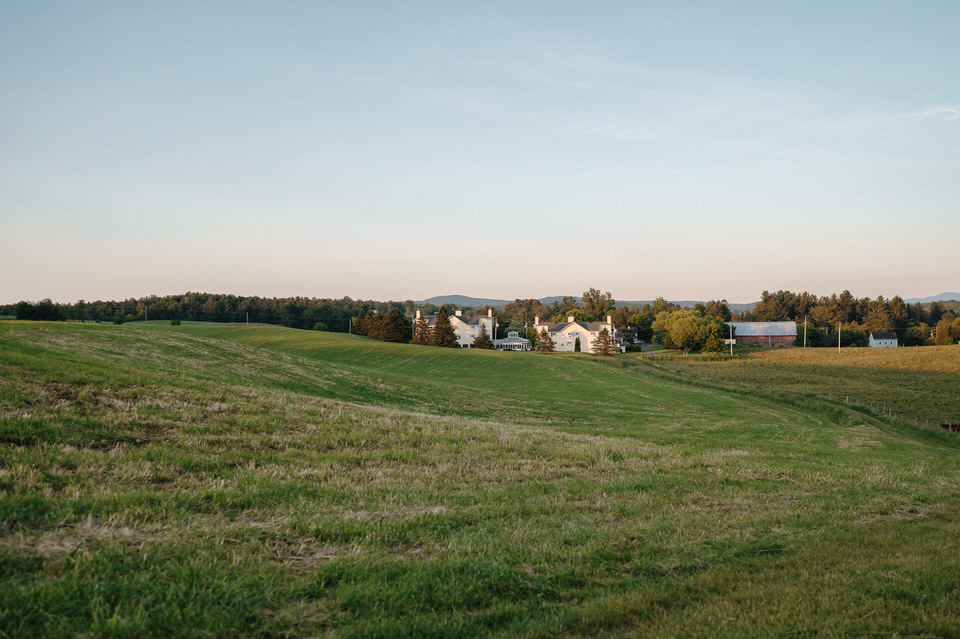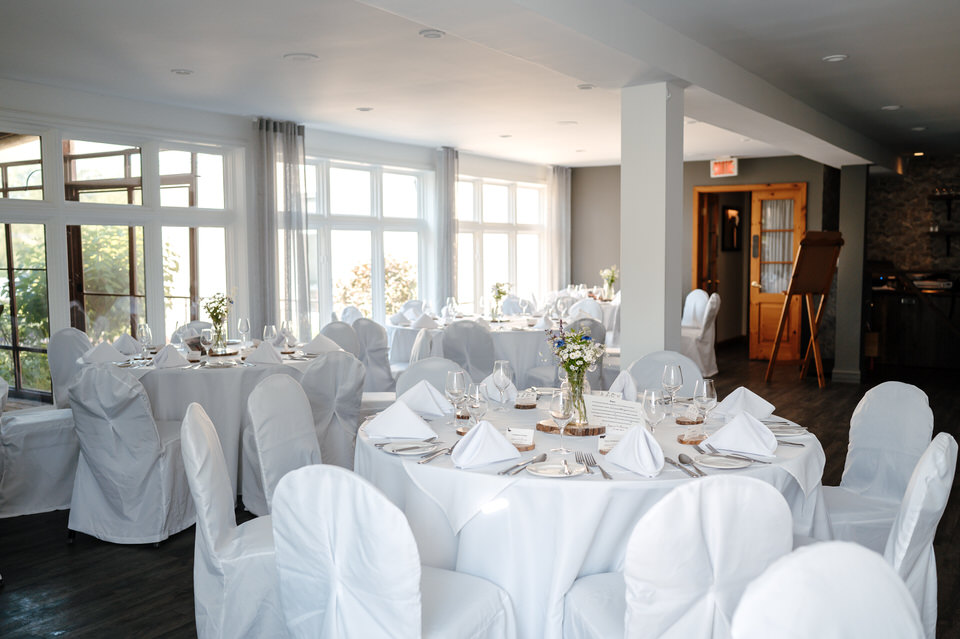 The preparations
Suzanne and Francis got ready at the inn, surrounded by their three children. It was beautiful to see their daughters, young adults, so involved and moved by the idea of participating in their parents' wedding. We started with Suzanne's preparation and then Francis'.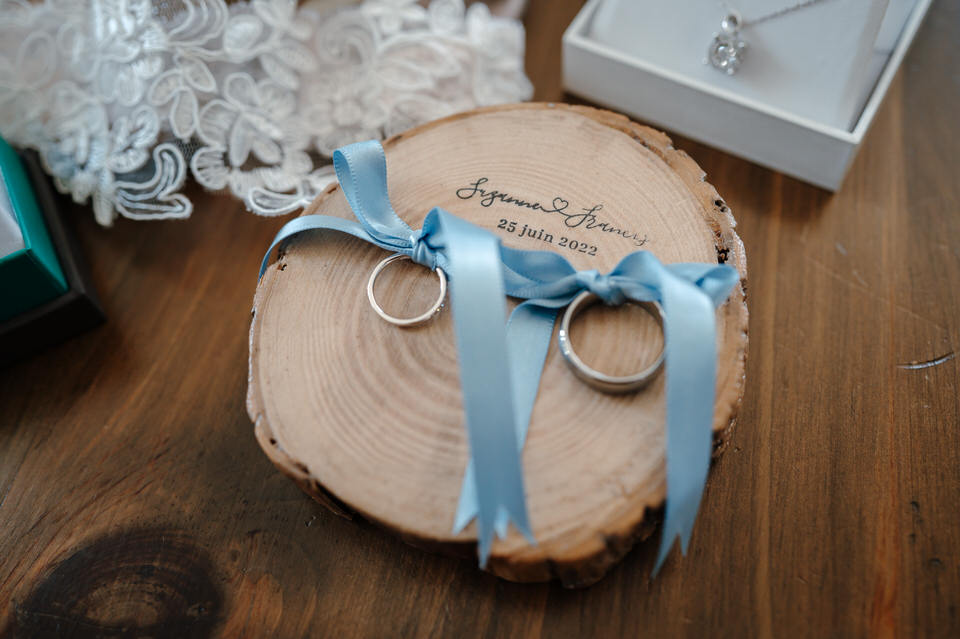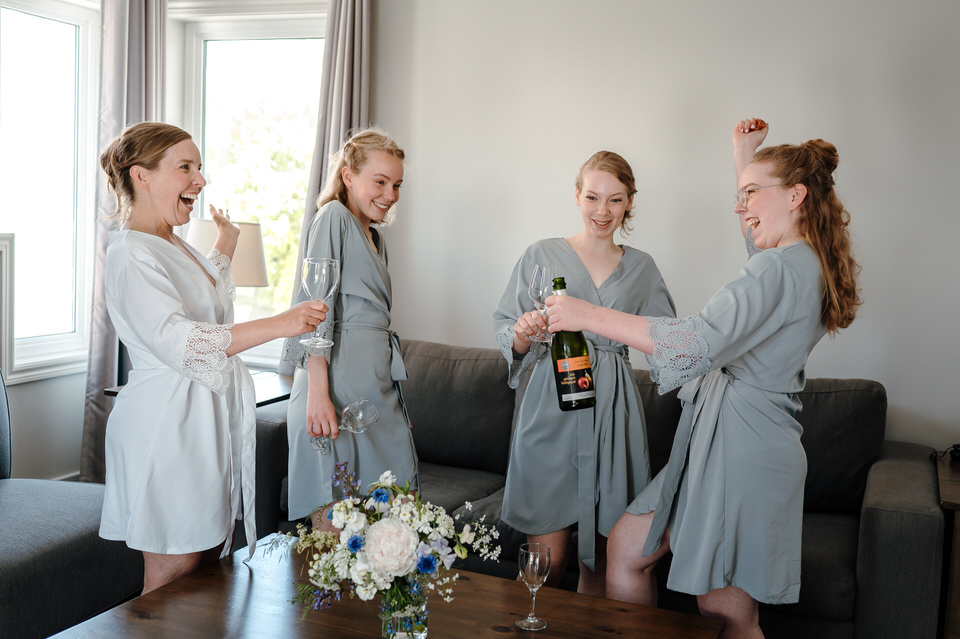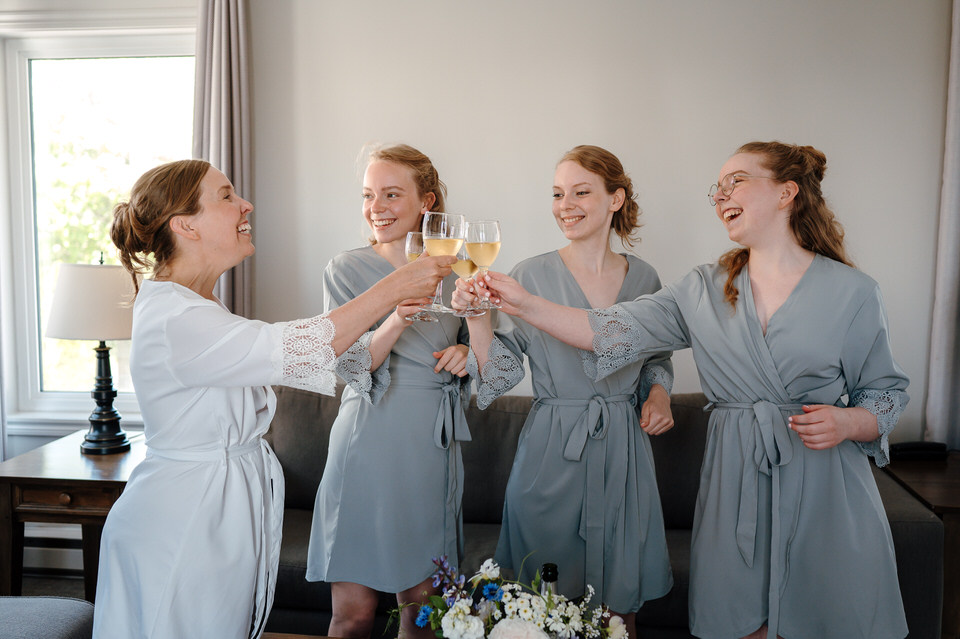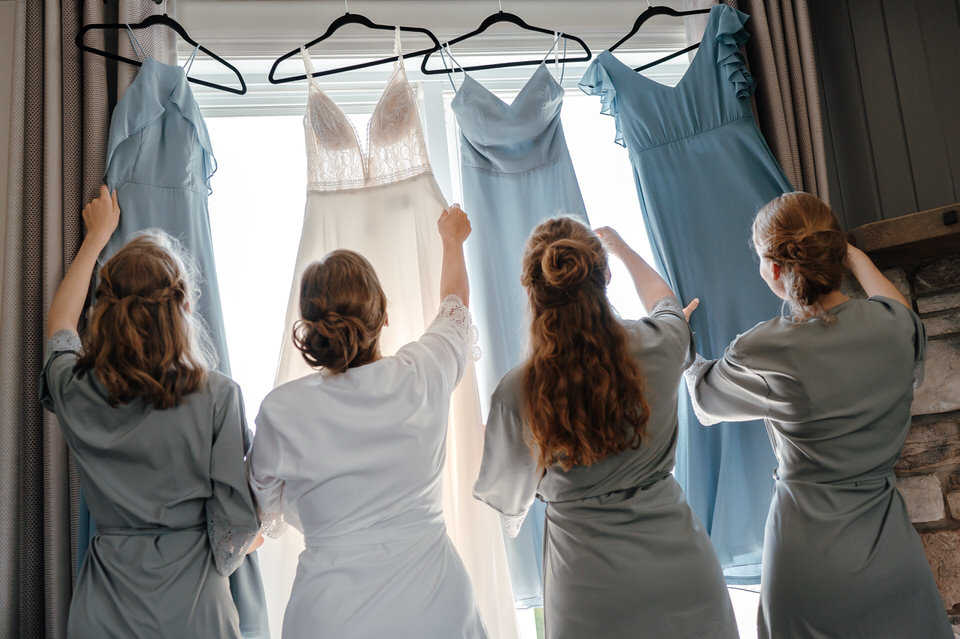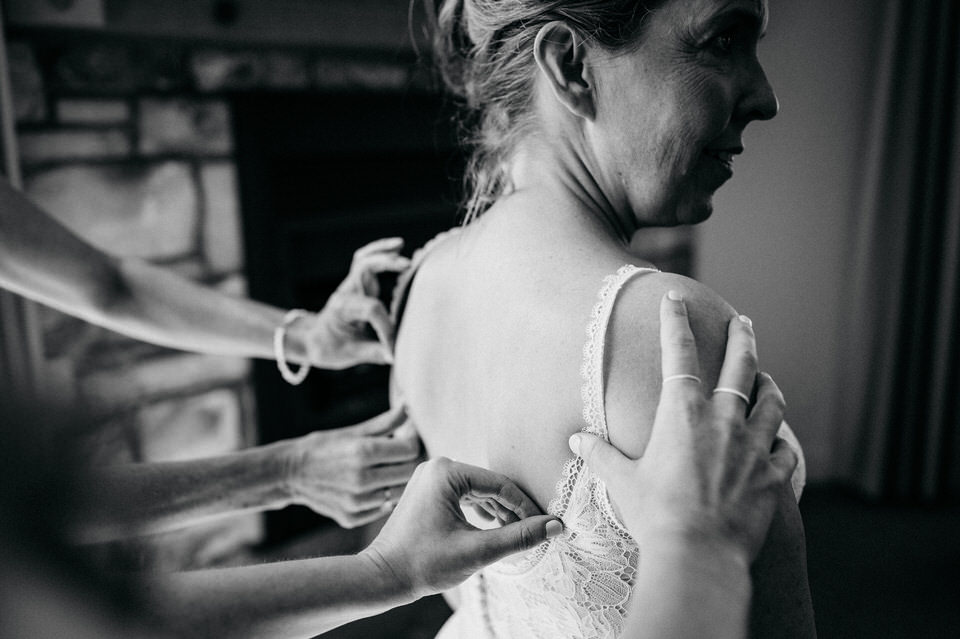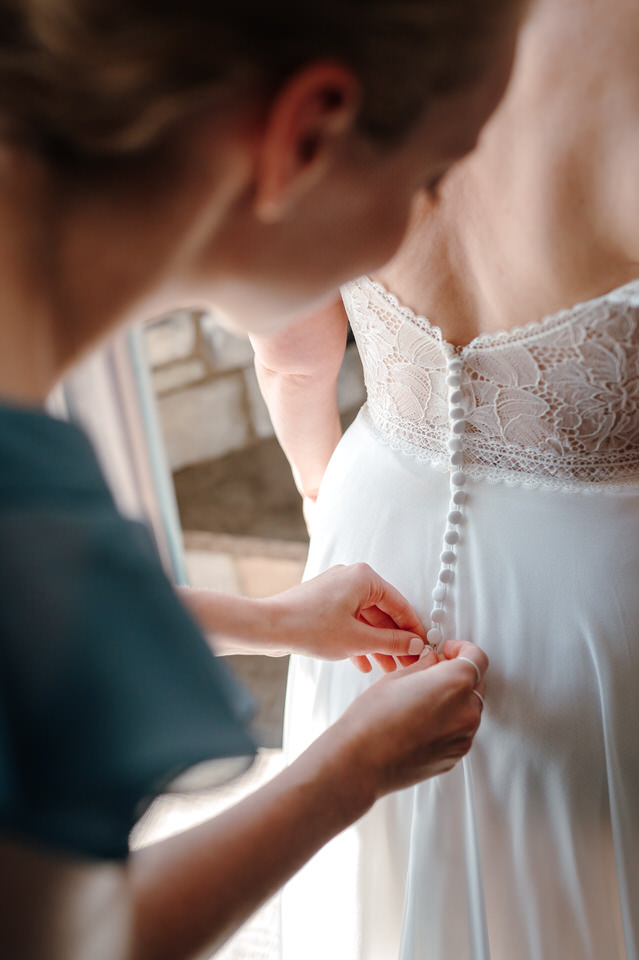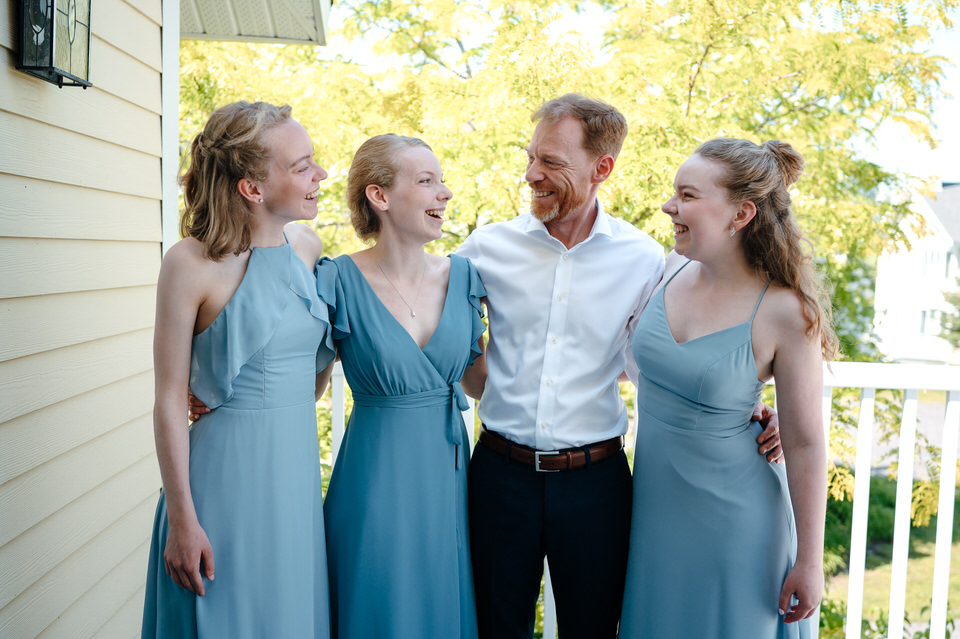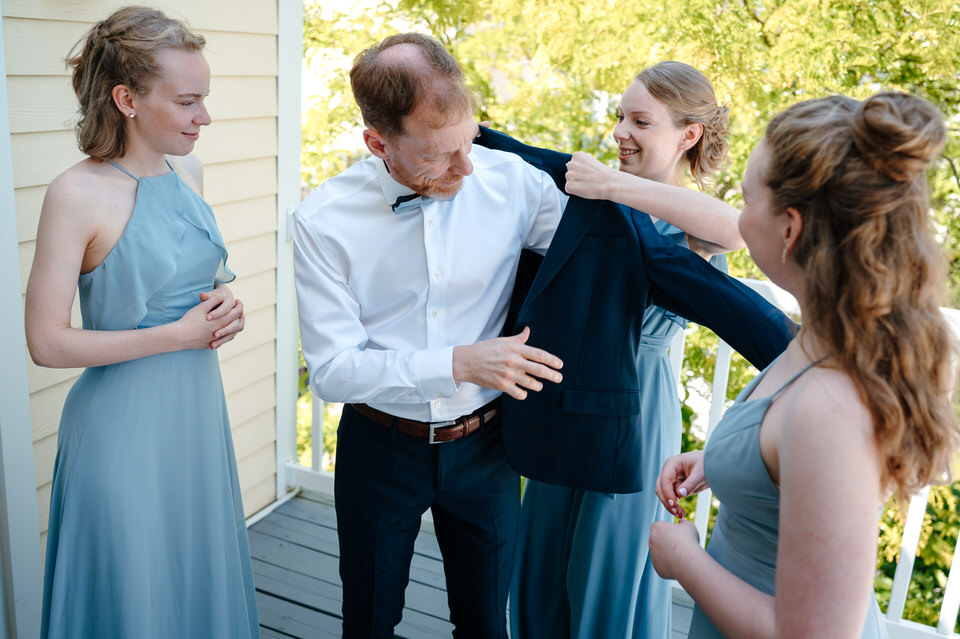 A First Look
Suzanne and Francis decided to do a First Look for two main reasons: they wanted to take the time to see each other before the celebration and they wanted to welcome their guests together before the ceremony started. Their daughters were "hidden" in the room adjacent to the terrace to observe this beautiful moment.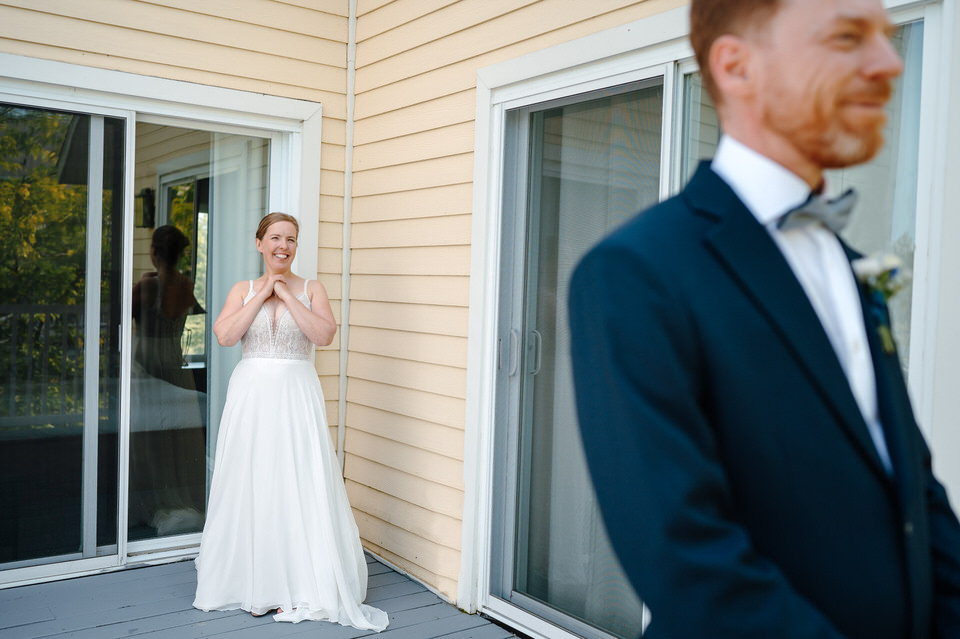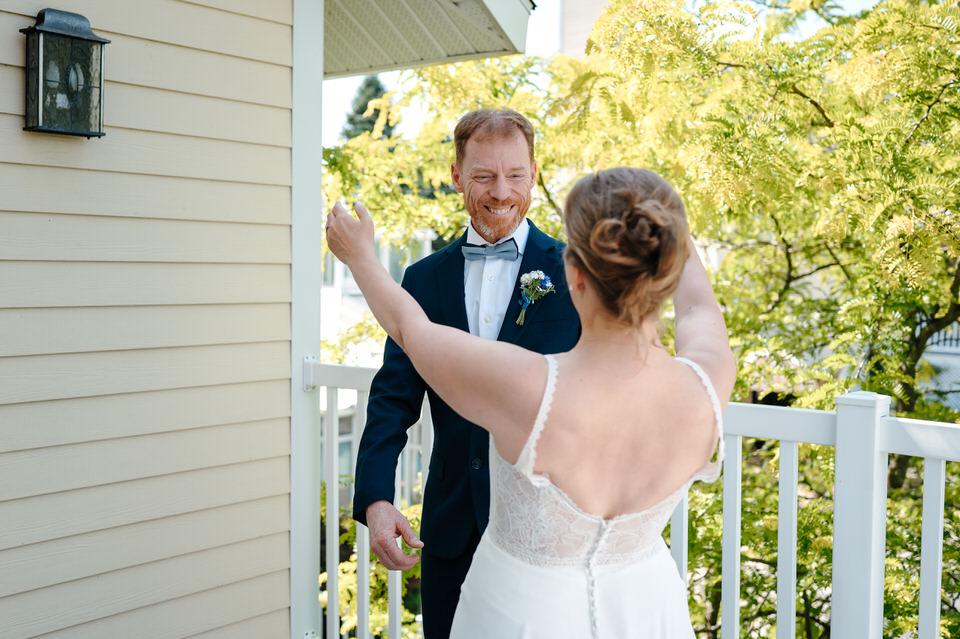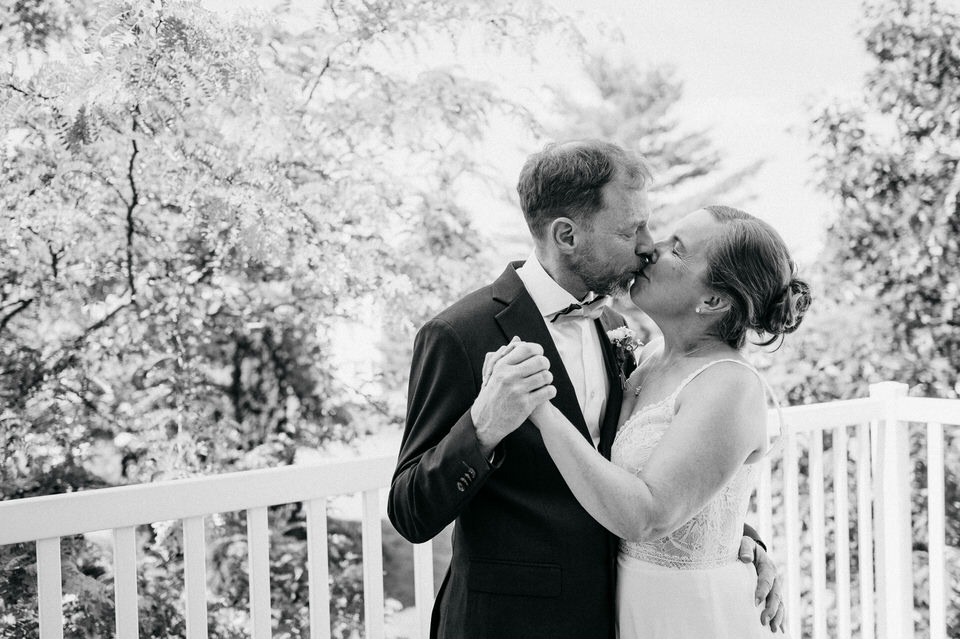 A ceremony under the warm summer sun

Once the guests were welcomed by the bride and groom, the ceremony began as it should. The lovers spoke touching words, not leaving the audience indifferent, especially their three daughters who saw in their parents a model couple who knew how to grow their love over the years. It was beautiful to see and hear!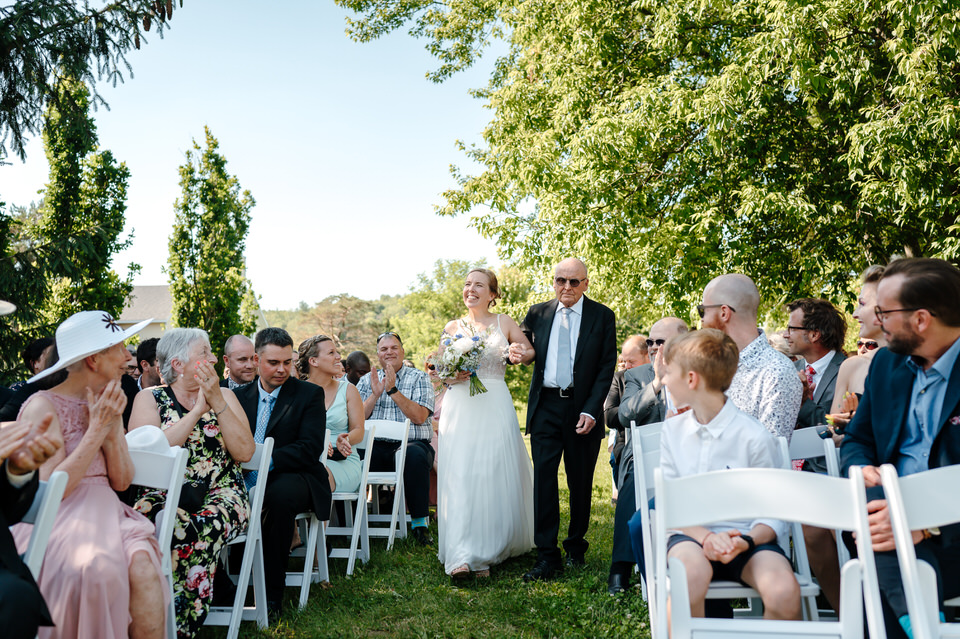 Some family photos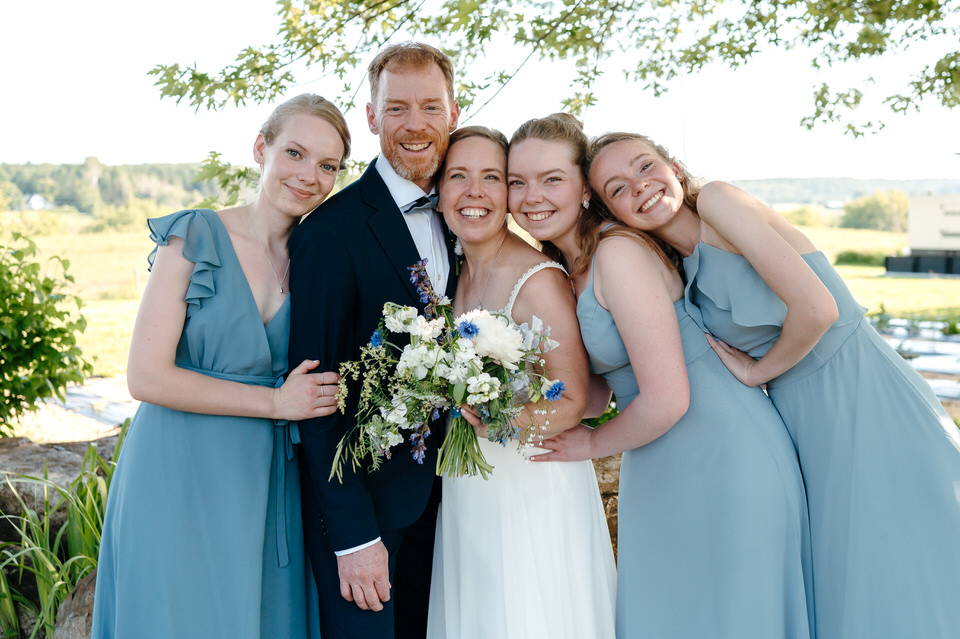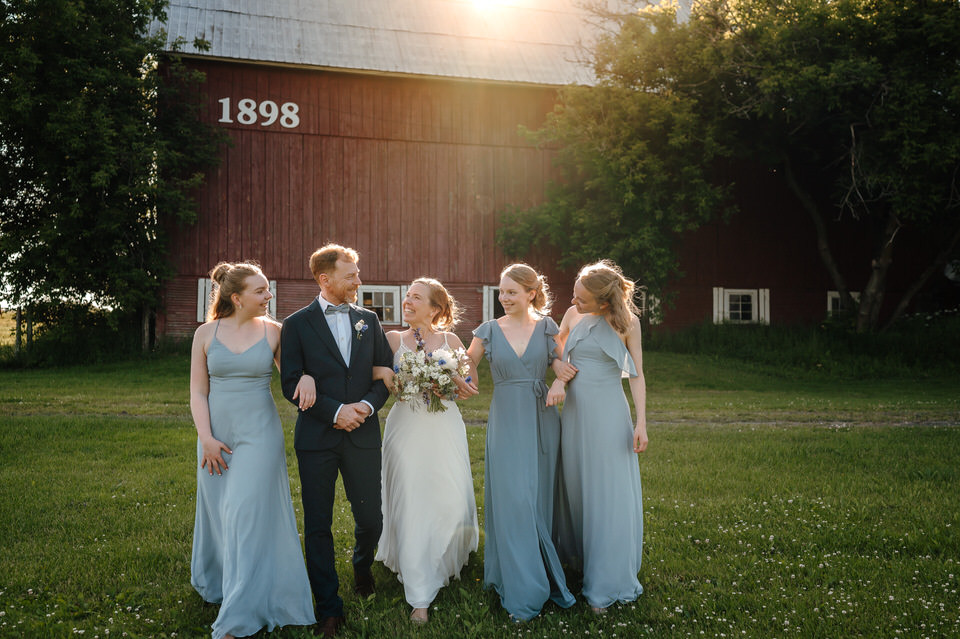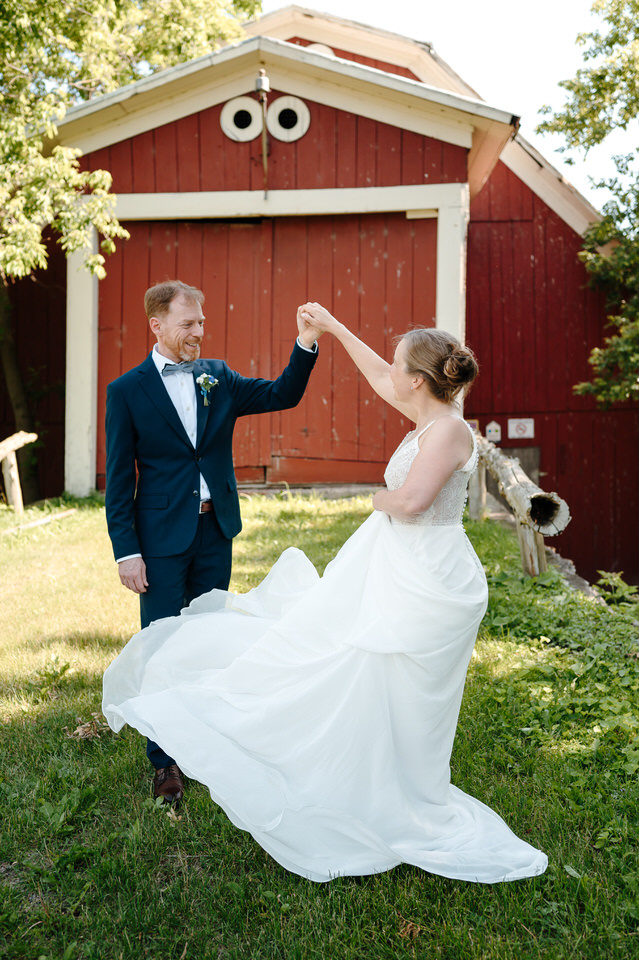 Let the evening begin…
A word from the newlyweds, a toast, a first dance and speeches from the three daughters of the couple started off this evening that was to be festive and full of surprises.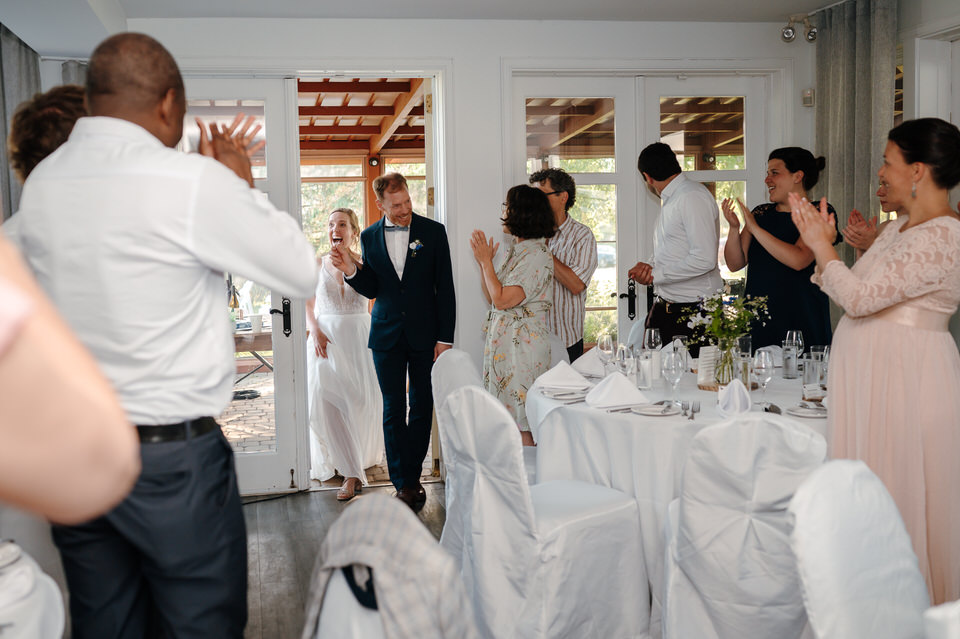 The golden hour, this magic moment
My wedding photography career has led me over the years (and still leads me) to visit many reception venues. Of course, I have some "favorite" venues, of which the Auberge West Brome is one. This place stands out for the quality of the food and service, for the beauty of the place and also, and this is where I come in, for is incredible "golden hour". This so-called golden hour takes place just before sunset. Depending on where you are, it's more or less visible. I can tell you that at the Auberge West Brome it's extraordinary (as long as the sky is clear, of course). It's therefore between two courses of the meal that I took Suzanne and Francis out to enjoy this show. Look how beautiful it is!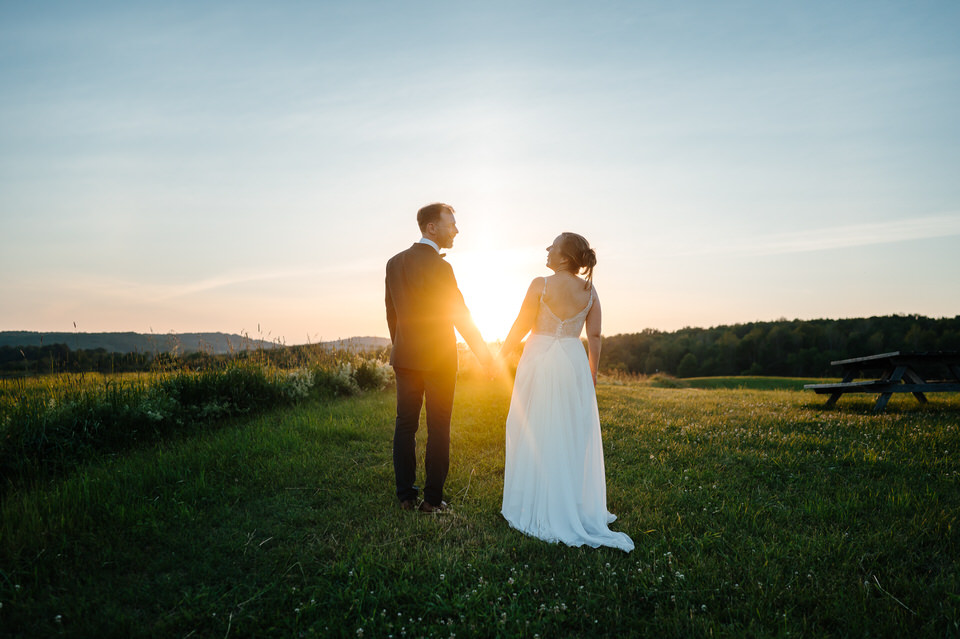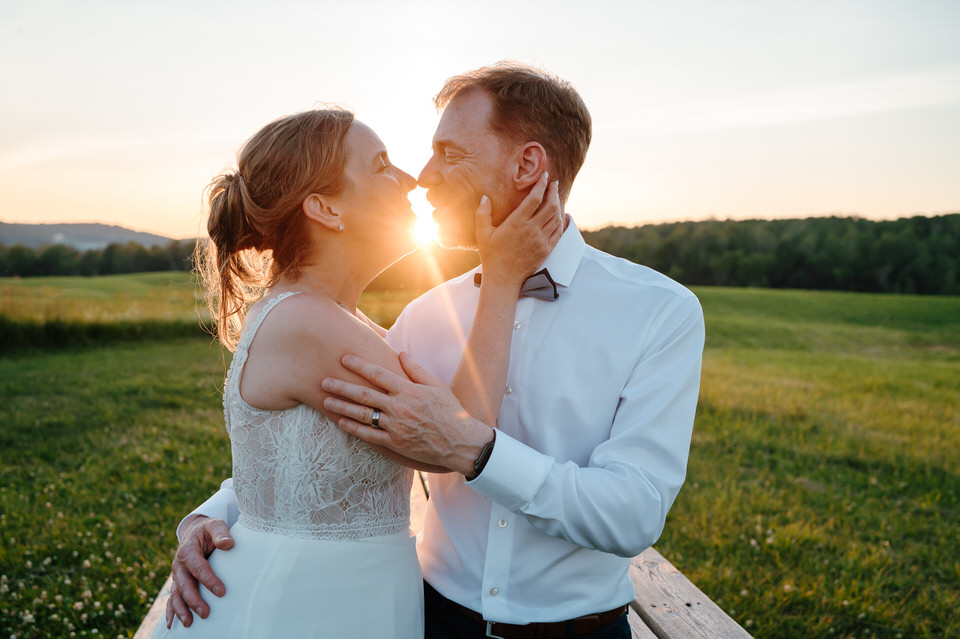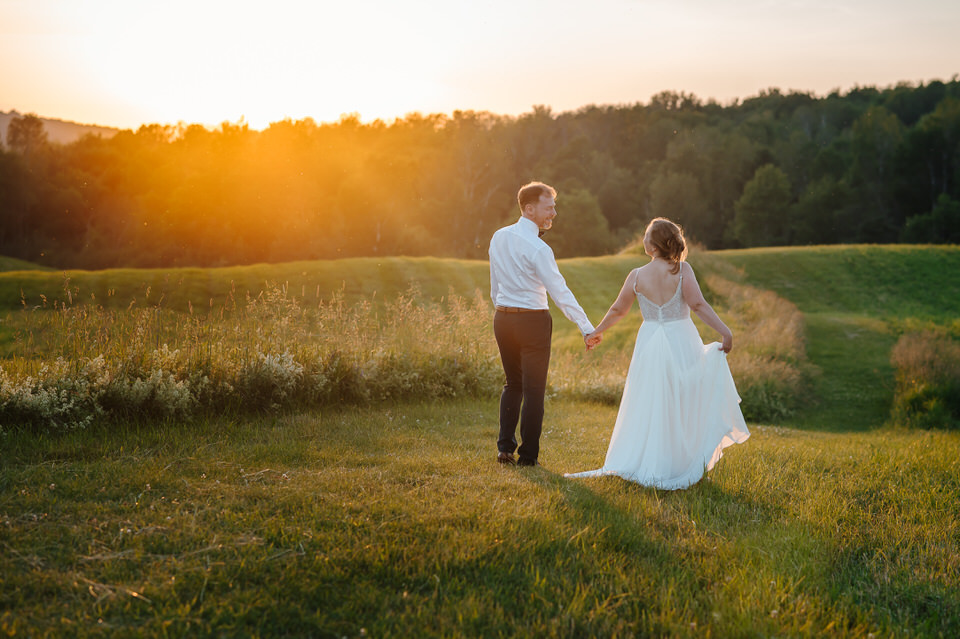 Thank you Suzanne and Francis for your confidence! You have a great energy and I had a wonderful day with you.
Suppliers who took part in this wedding:
-Venue: Auberge West Brome
-Photographer: MUST Photographie
-Bride and bridesmaids dresses: Espace Blanc de blancs
-Flowers: Alex à la campagne
-groom's suit: RW&Co
-DJ : Michael Fyckes
Want to see more wedding photos? Check out my portfolio by clicking here.