Have you ever thought about having your wedding at night? Well, that's what Julie-Anne and Calixte did. Here is the result of this magnificent ceremony, both intimate and filled with magic.
The concept
At the beginning, it was not planned to be like this. The lovers had rented a large cottage in the country for their wedding. However, at that time, we were in 2020 and with the pandemic setting in, nothing could happen as planned.
One day, Julie-Anne calls me and says: "Aurélie, we still want to get married on the planned date. I thought of another concept and I wanted to talk to you about it so you could tell me what you think."
That's when Julie-Anne explains to me that she would like to have an intimate ceremony in her backyard on the South Shore of Montreal.
"I have a large backyard and a very big tree. The ceremony could be held there, I think it would be beautiful."
Then she tells me she'd like it to be at nightfall. She imagined being surrounded by lanterns and wanted to know if it was realistic for me to photograph a wedding at night. Imagine my excitement when she told me that! Of course I can do that! In weddings, I always like to end with a night shot of my bride and groom. In fact, you've probably seen a few of these photos in my wedding portfolio. Couples always like to have a night shot. The atmosphere is completely different from the day.
The light challenge
So I was pretty excited about this night wedding project, but I have to tell you that it was a step out of my comfort zone. Yes, I am used to shooting my brides and grooms in the dark. I love it! However, a full wedding ceremony is a different story and I had never done this kind of project before.
In order to be well prepared, I went to Julie-Anne and Calixte's house about 2 weeks before the wedding. I wanted to have an overview of the place, but also to test different lighting to find the optimal balance before the wedding. The challenge? To use and place judiciously the accent lights to have what it takes to make quality photos without altering the magical atmosphere desired by the bride and groom. To do so, I used only deported flashes and continuous lights.
Julie-Anne showed me her "perfect branch" tree that was going to be her arch (you'll understand when you see the pictures below). We talked about the setup for the ceremony and I advised her to use lots of small lights and lanterns. If you want to get a WOW effect on the pictures and create an atmosphere, you need a lot of lanterns.
I left happy with my visit and my tests. I had to wait impatiently for the big day or rather, the big night.
The night ceremony
August 6, 2020 arrived and it was looking to be a beautiful, sweet evening. I showed up early to set up all the necessary equipment. A ceremony like this one, in the dark, takes preparation, as I explained a bit above. Yes, there are lanterns and other small lights set up by the bride and groom, but that is mainly for decor and ambiance. It doesn't really light up and to take pictures, you need more light.
I'm sharing with you some pictures of this beautiful wedding ceremony. This one started at Blue Hour (that moment right after sunset) and ended in the complete night. As a wedding photographer, I loved working in an atmosphere like this. Julie-Anne and Calixte's backyard was perfect and look how well the tree, with its horizontal branch, serves as an arch to support the veiling.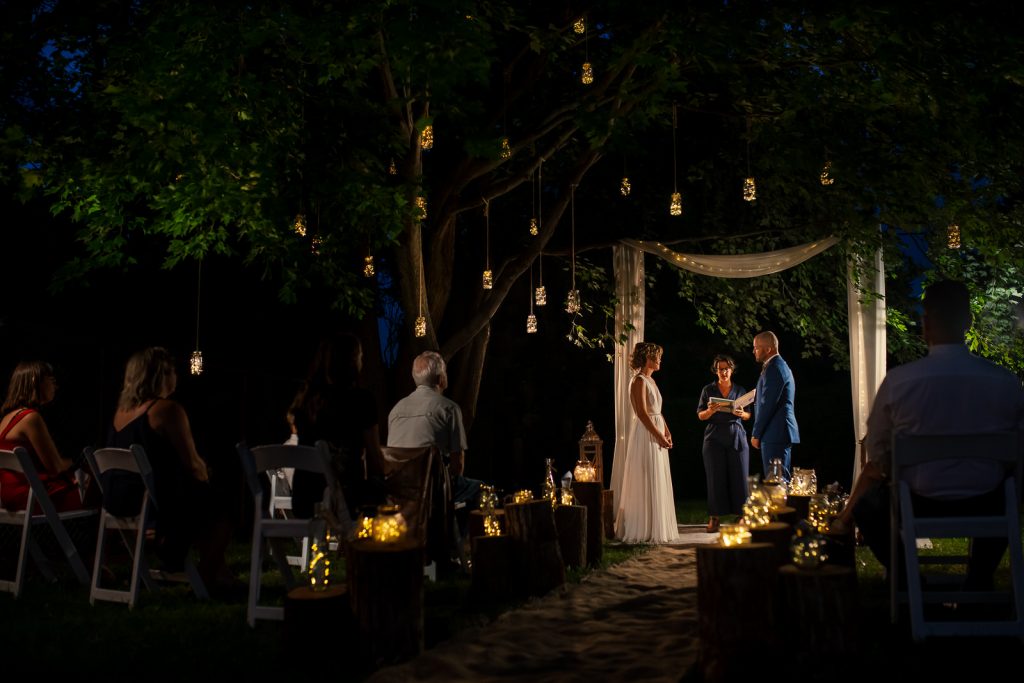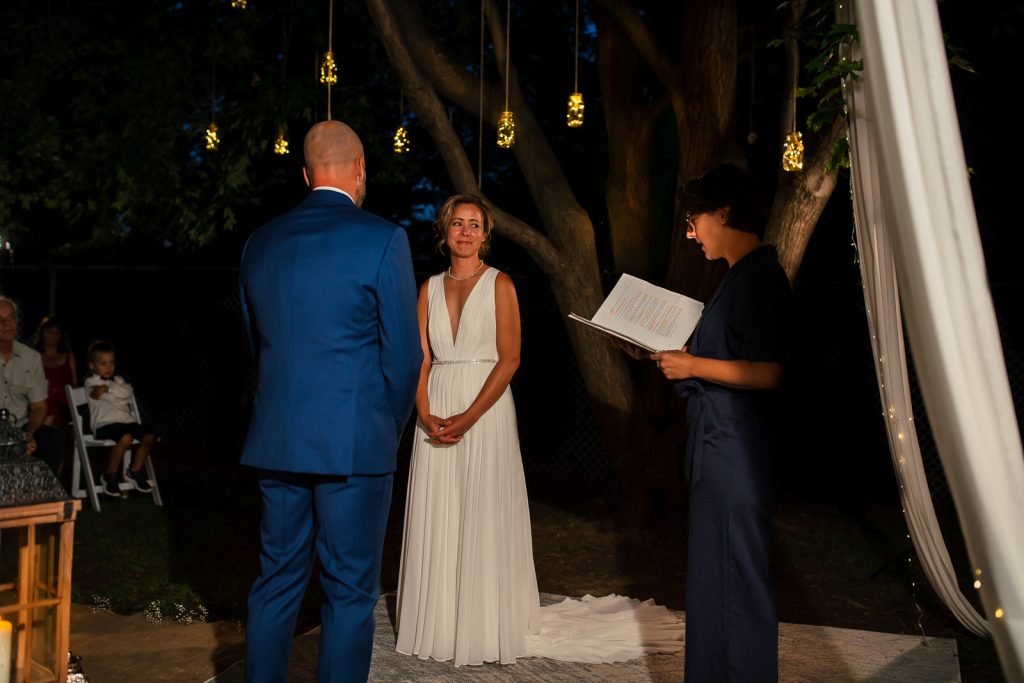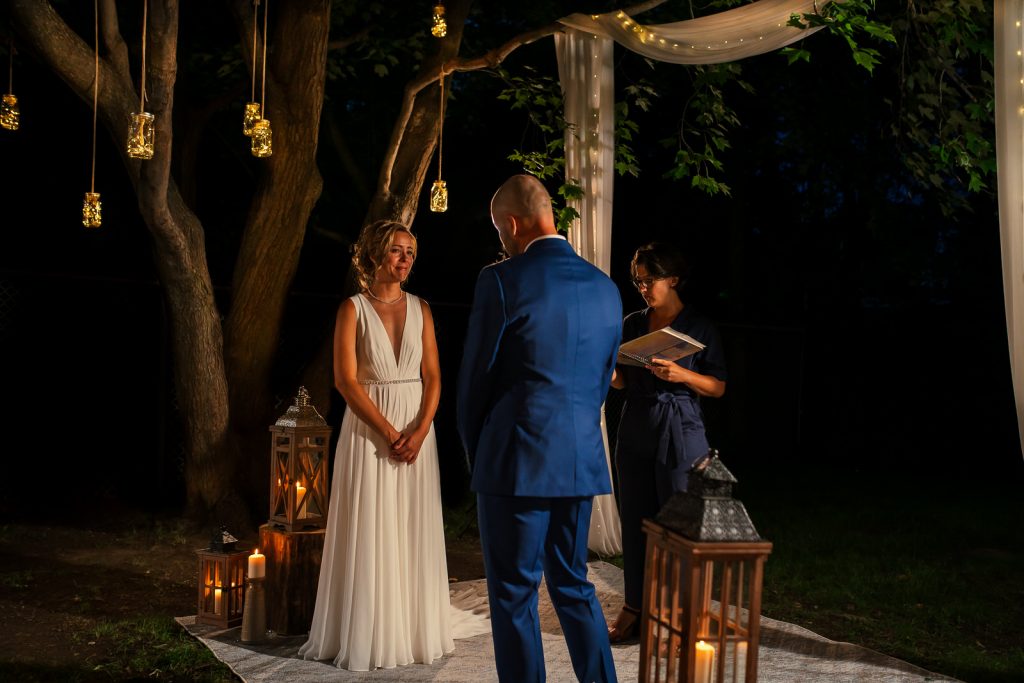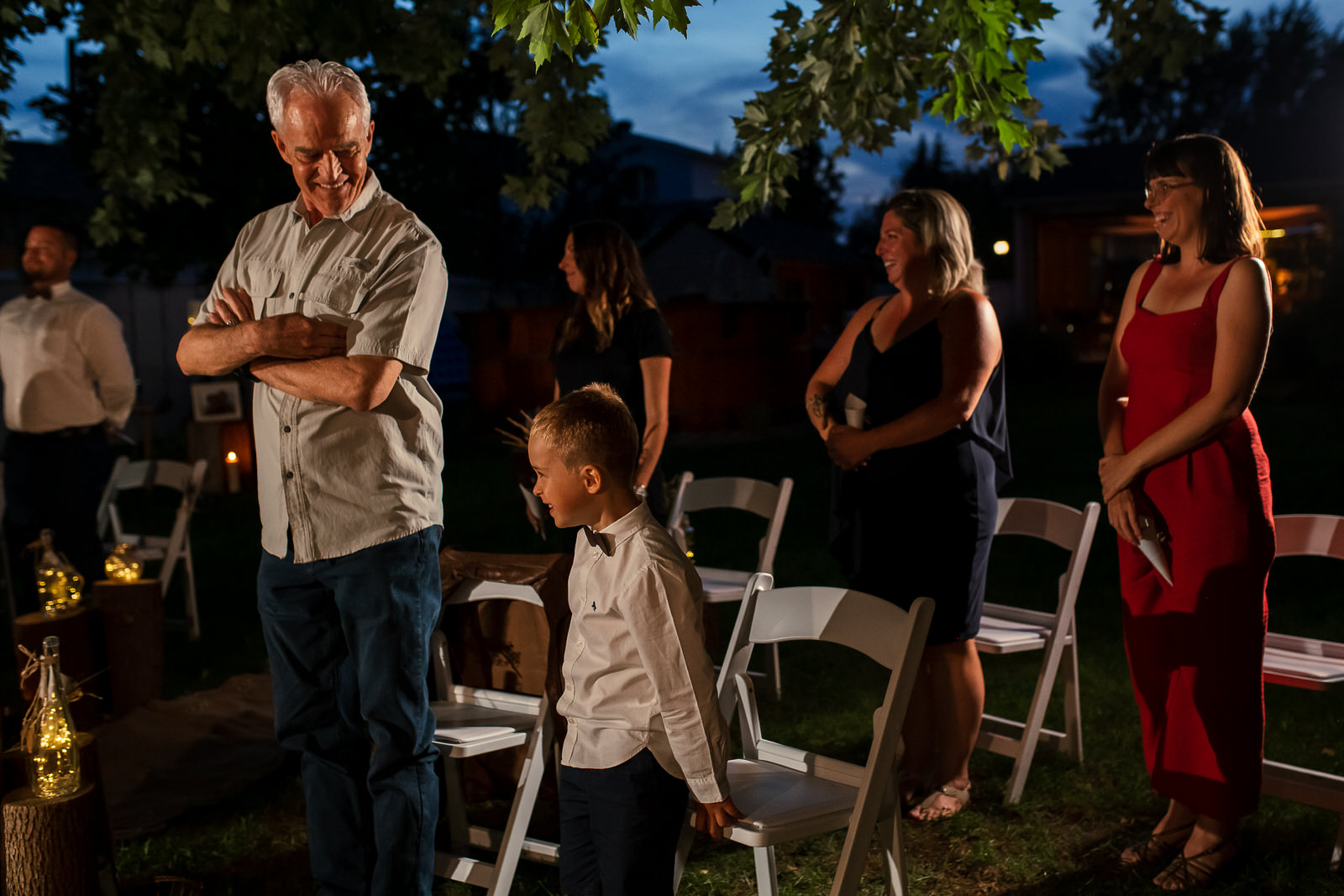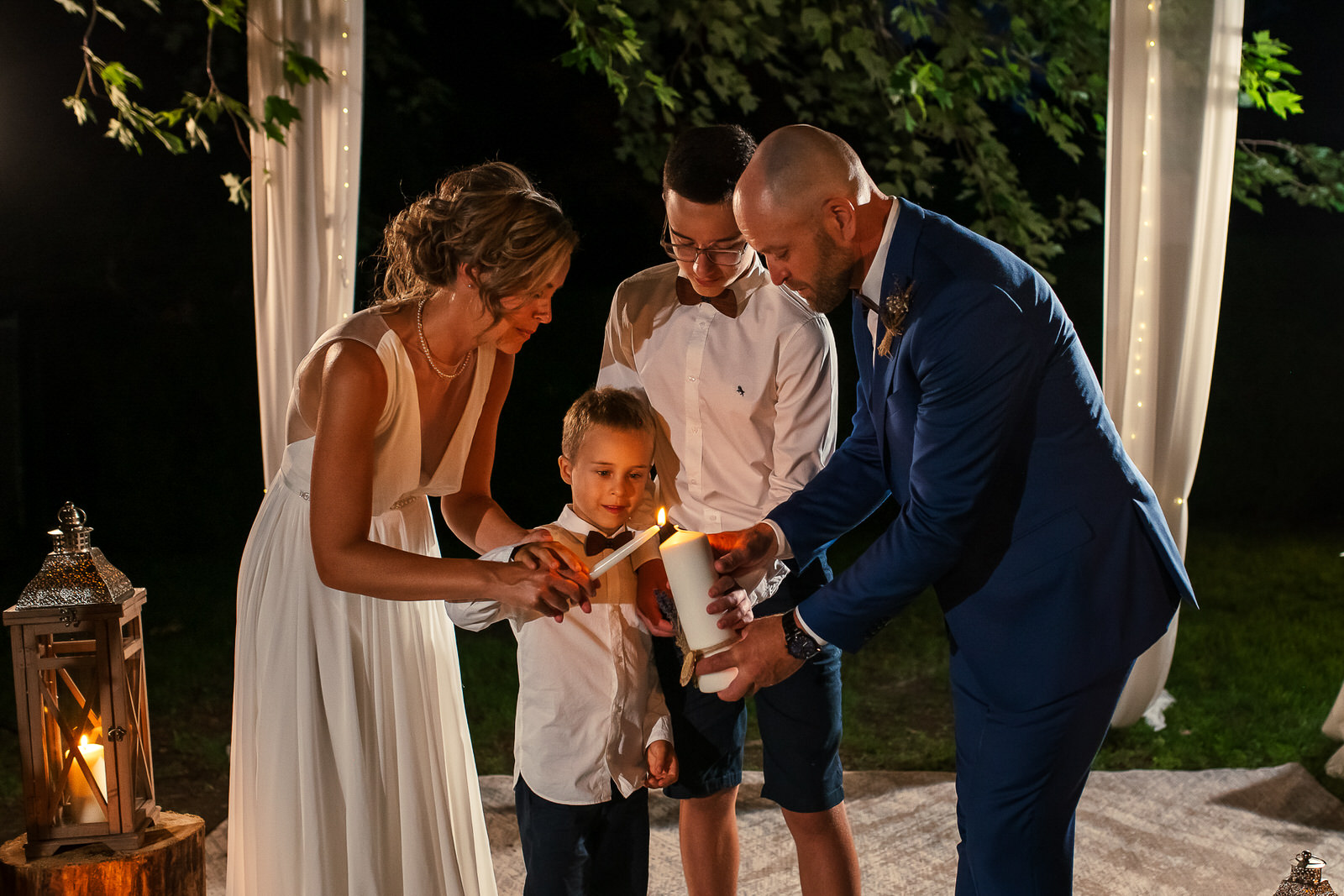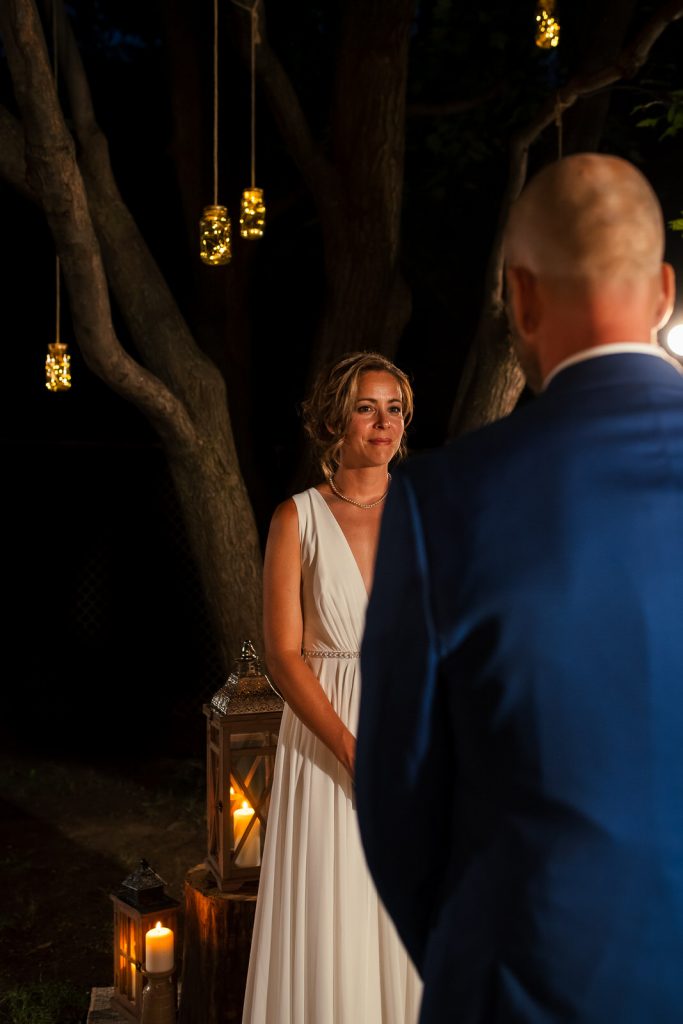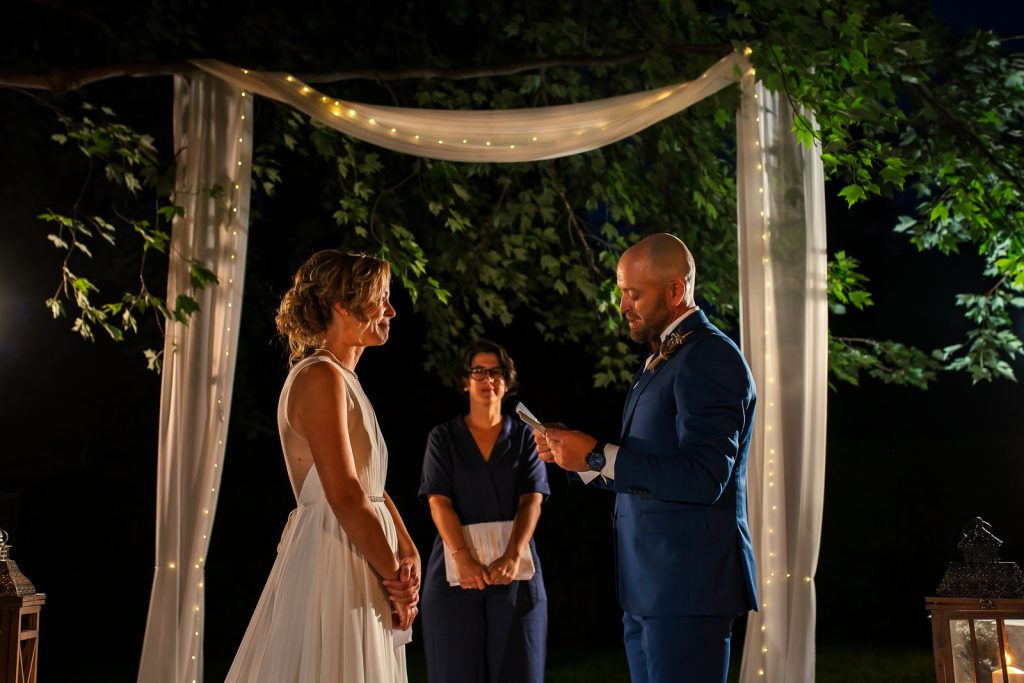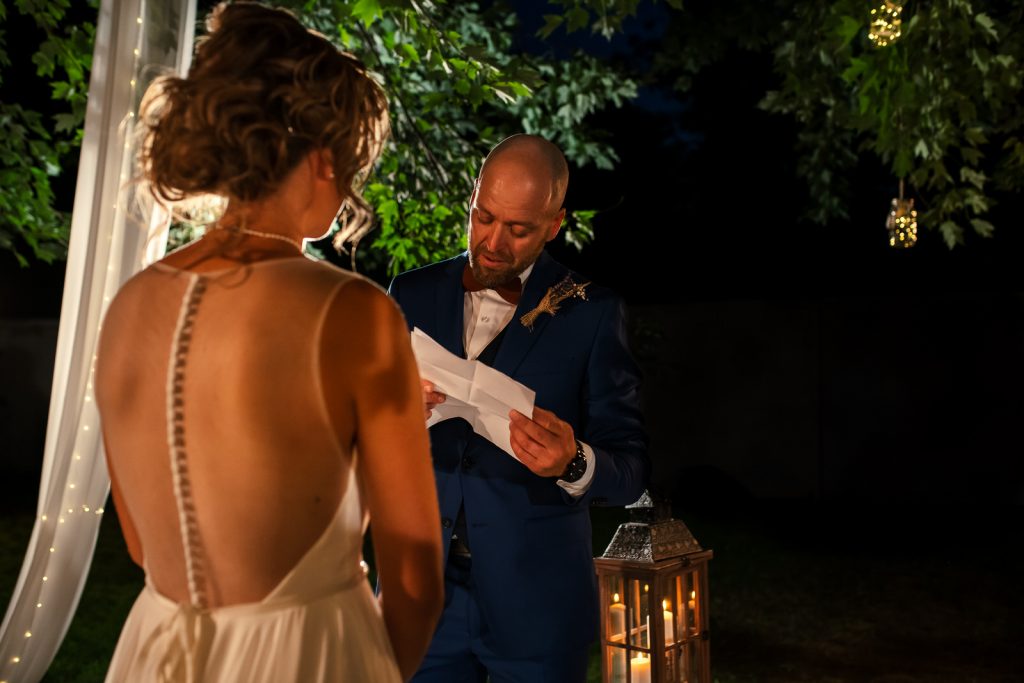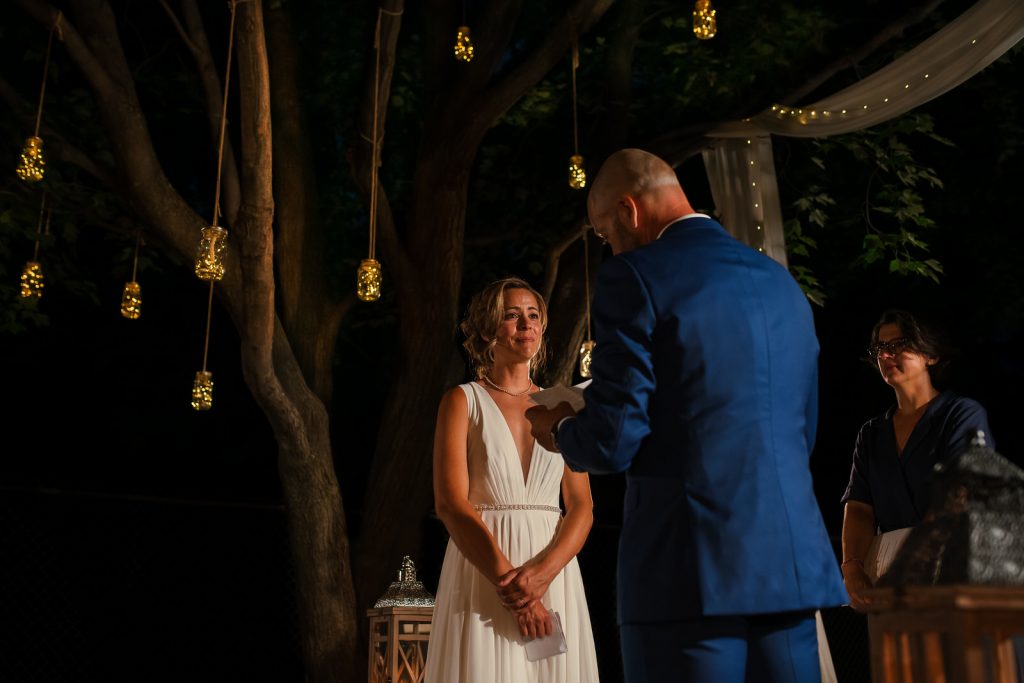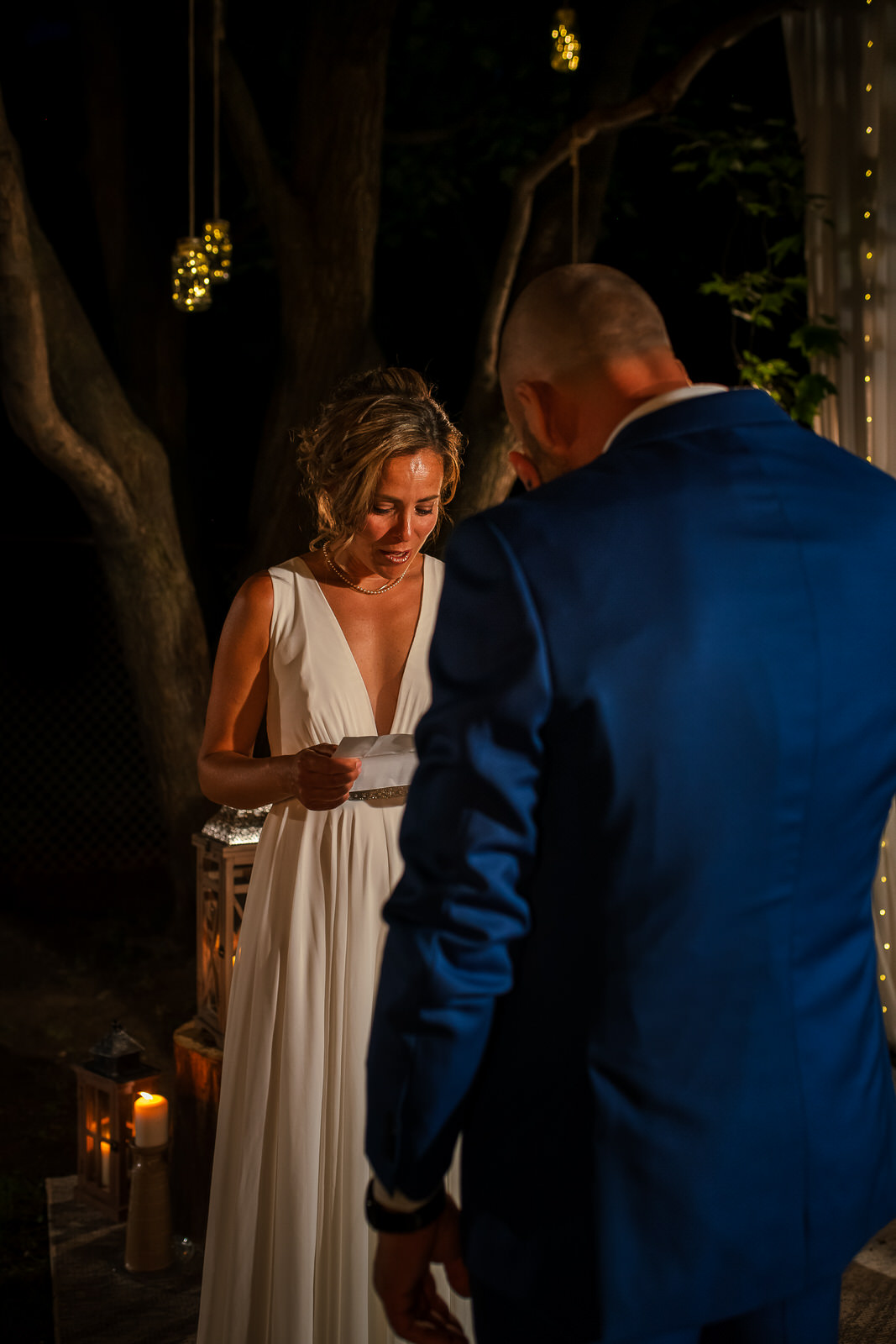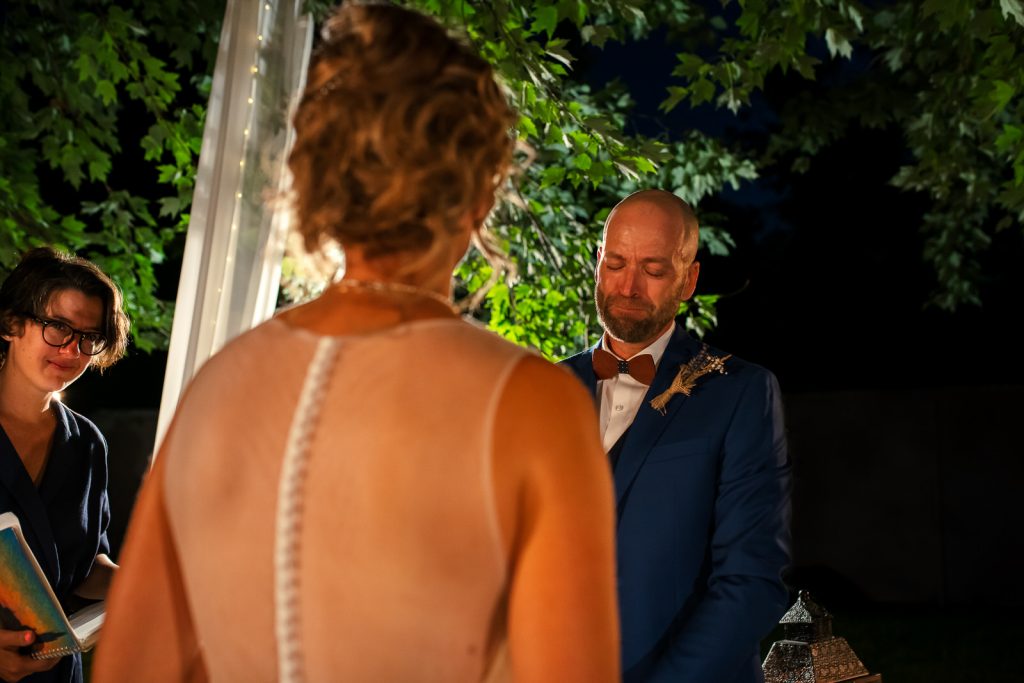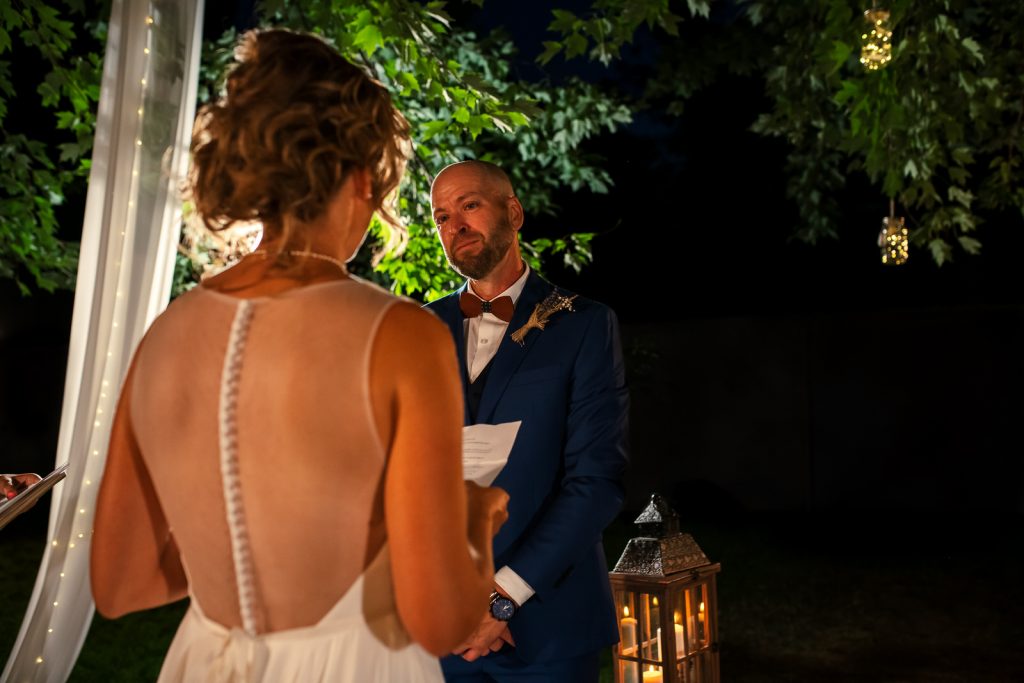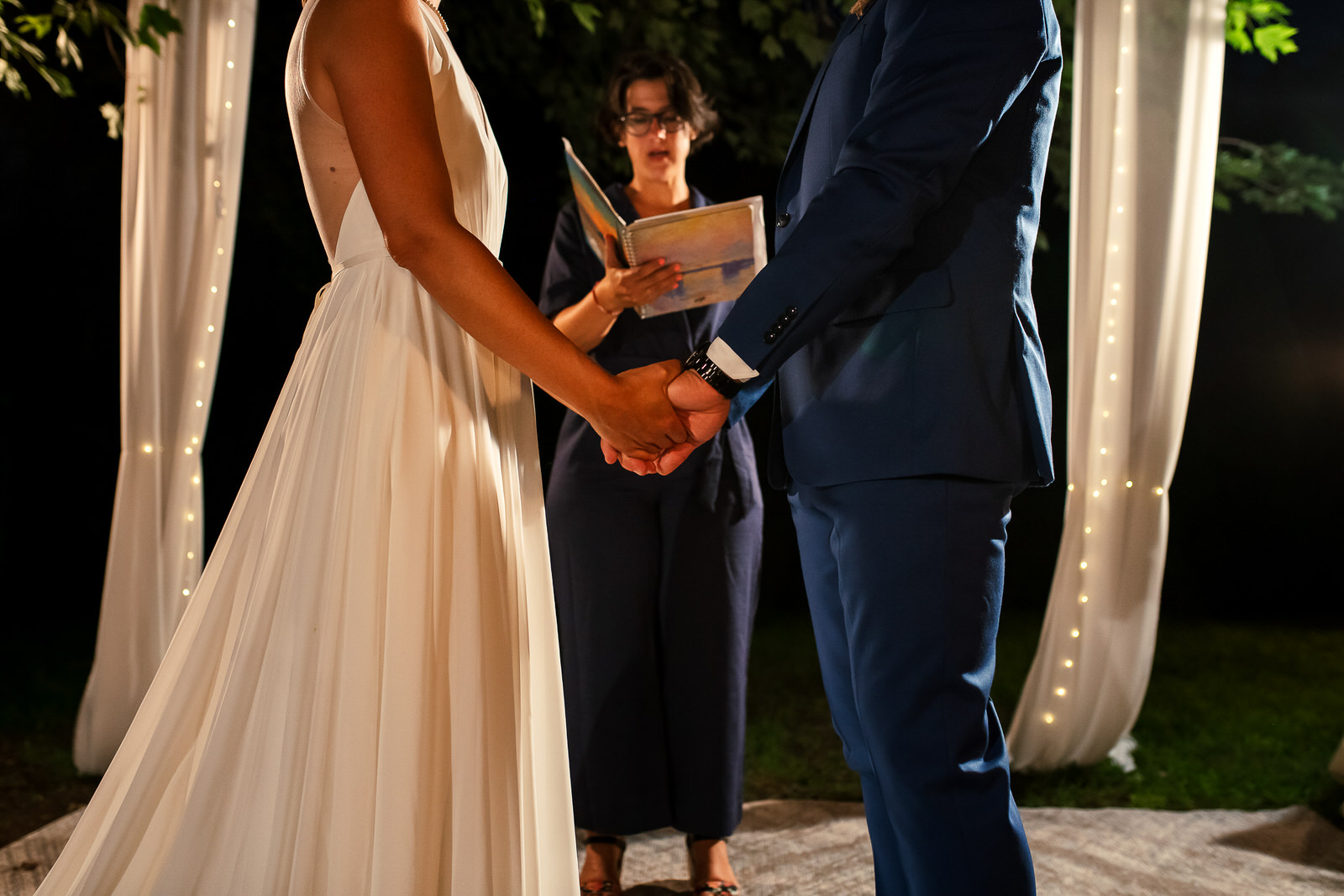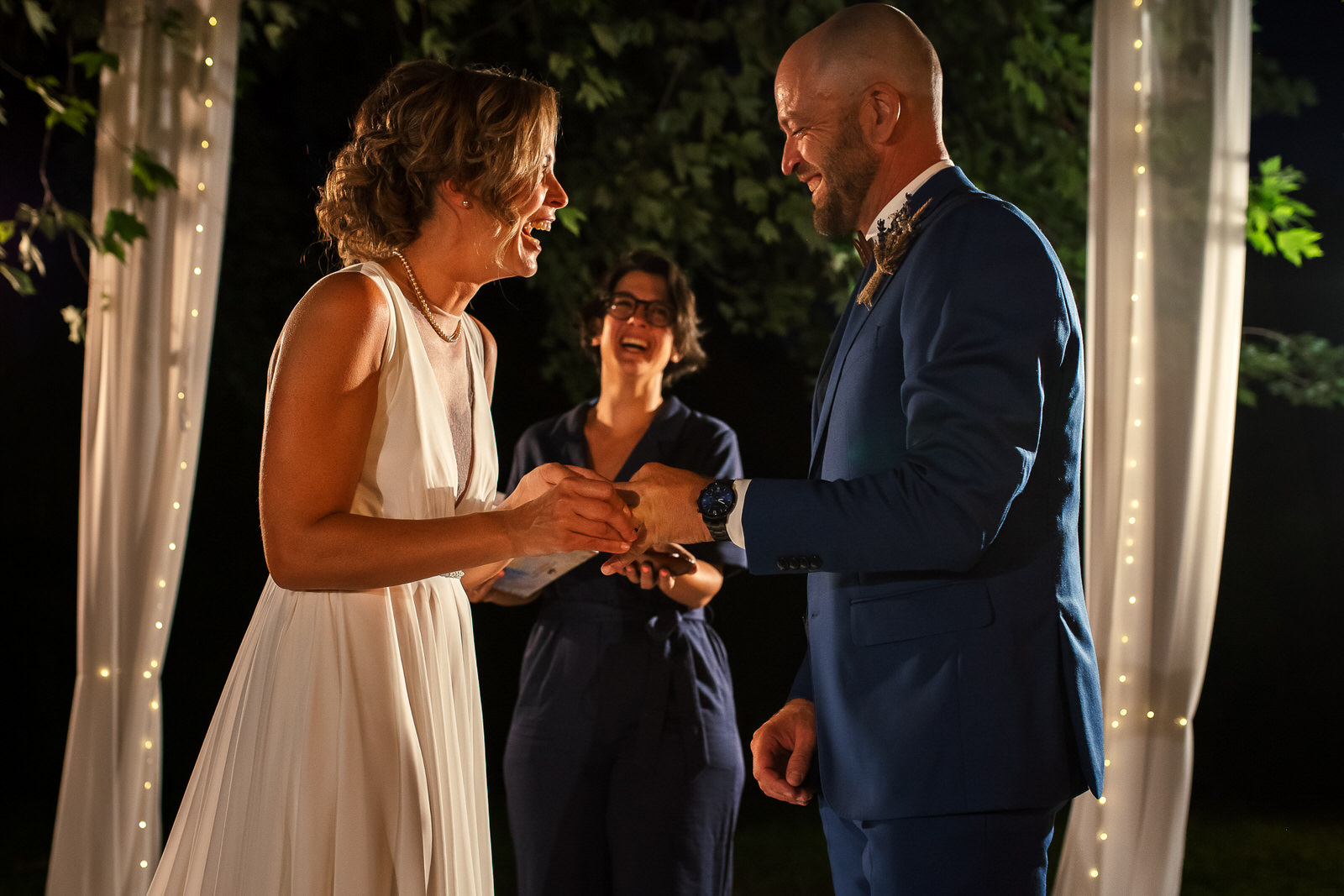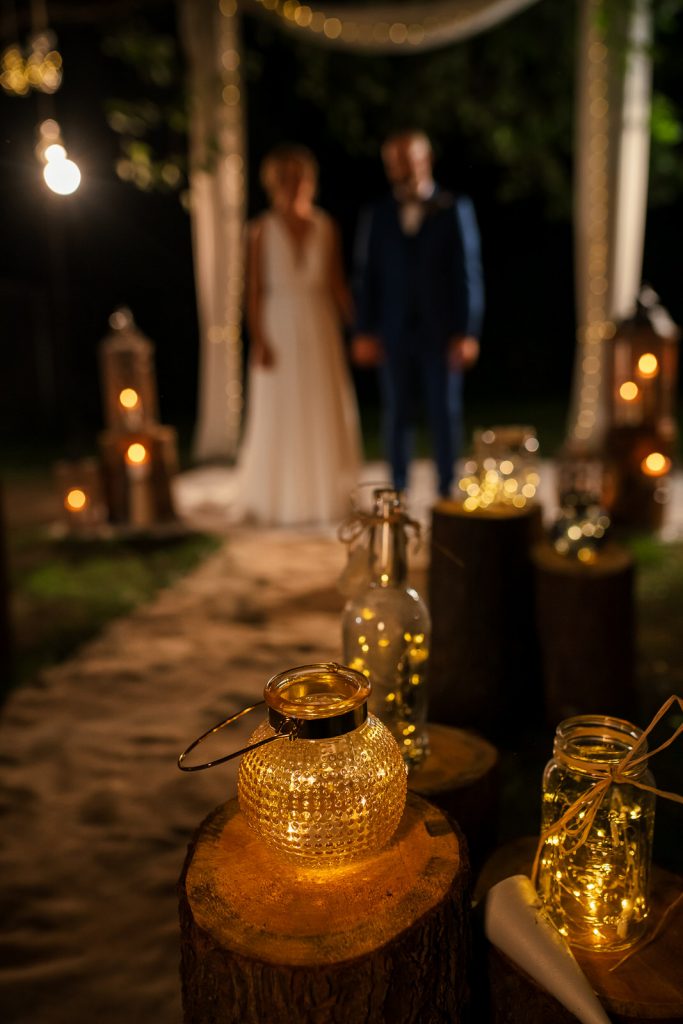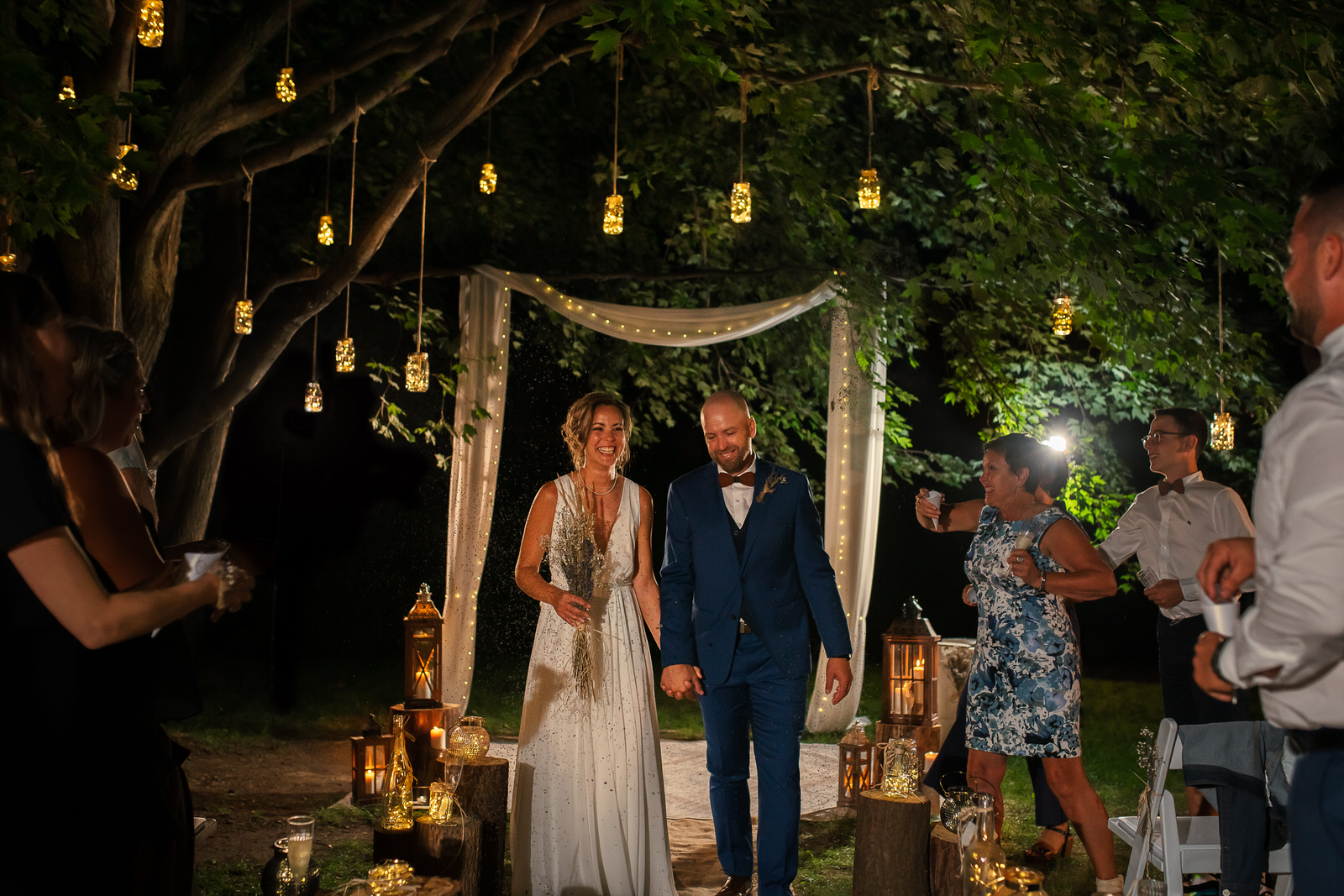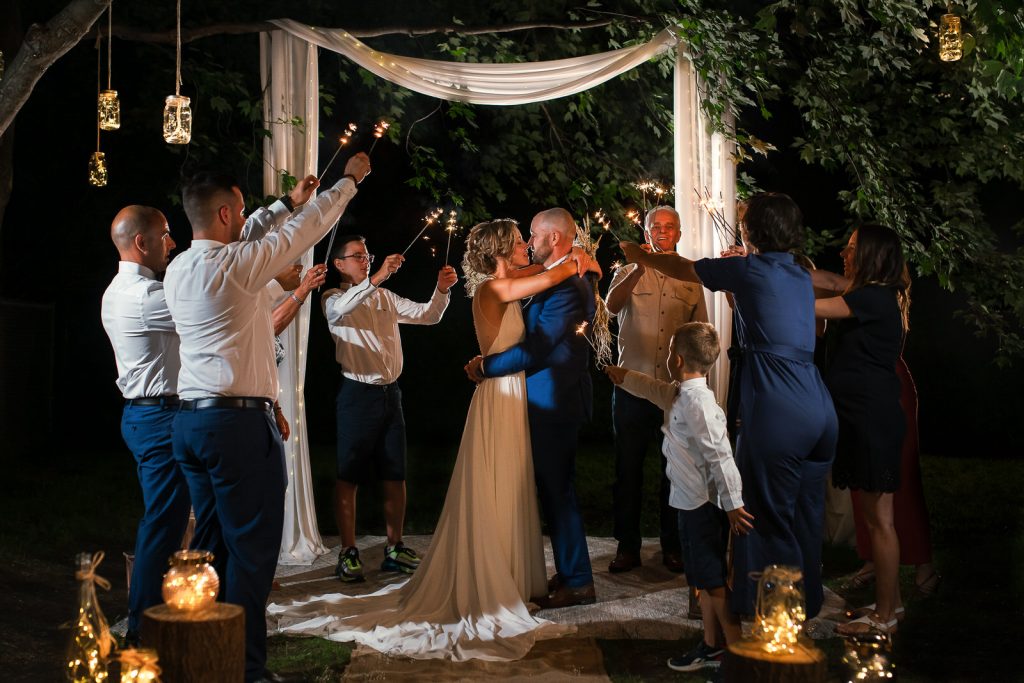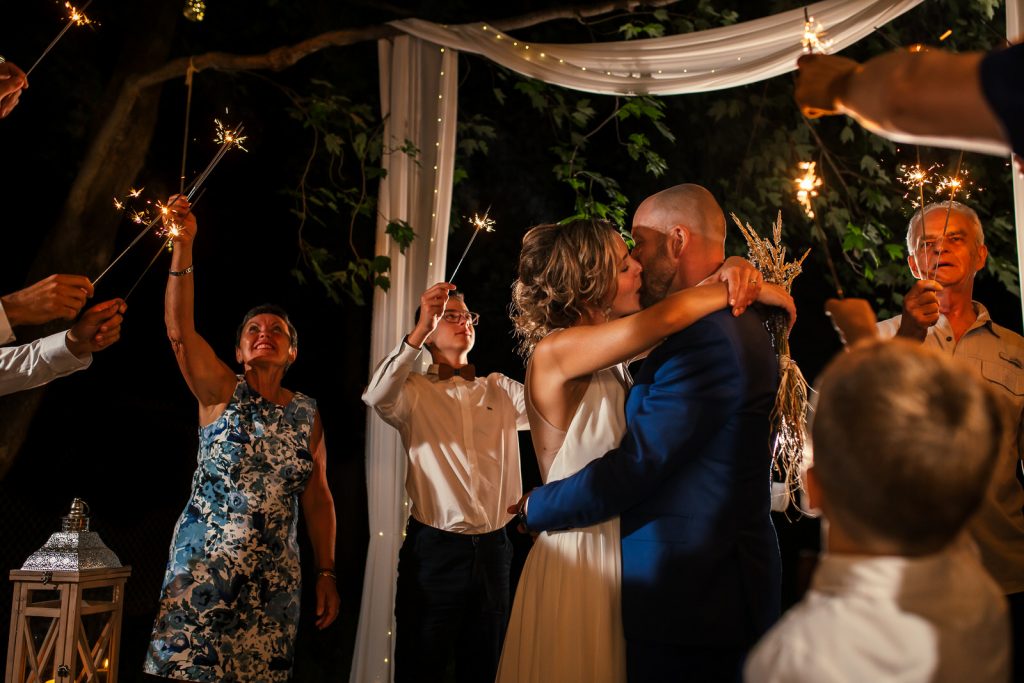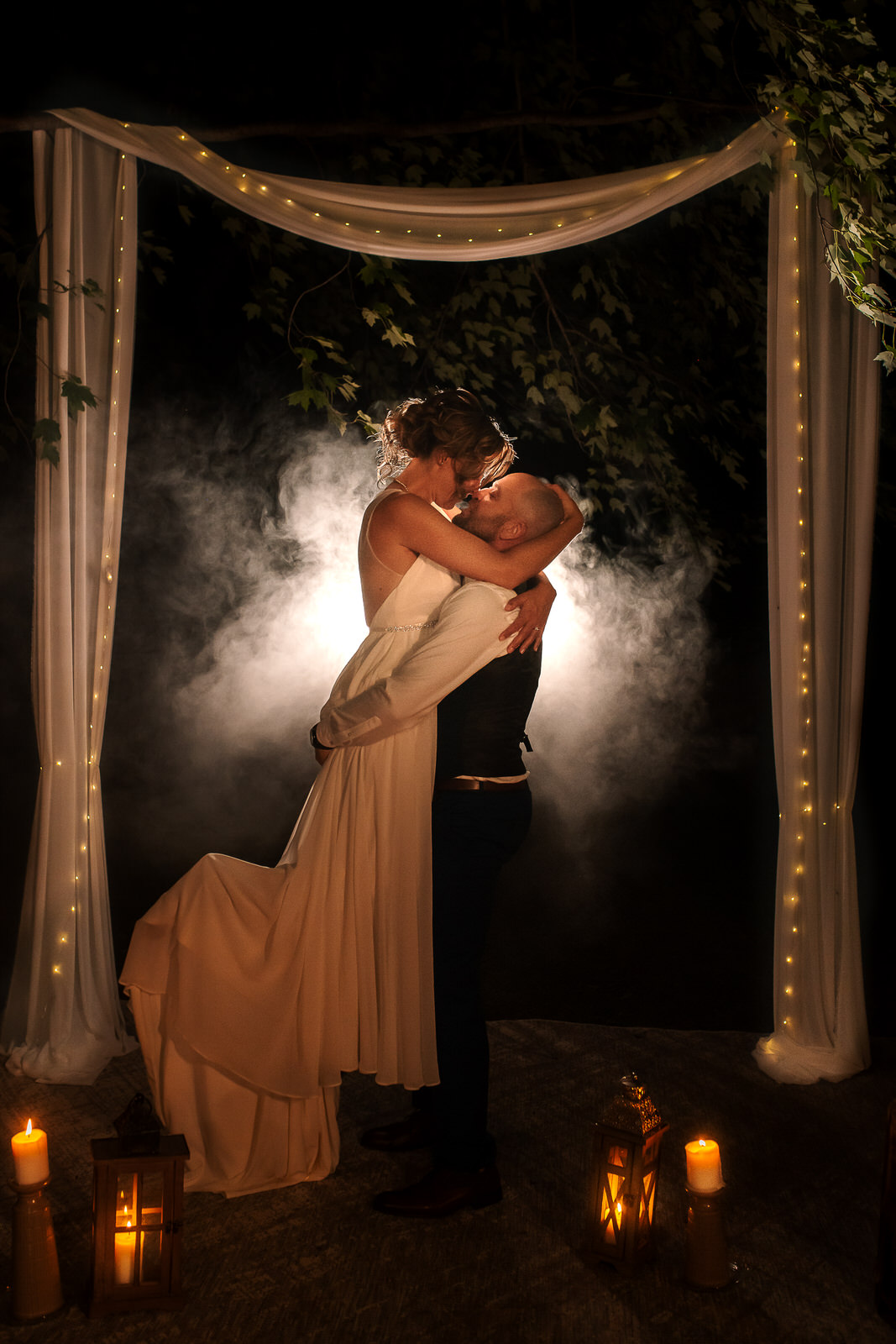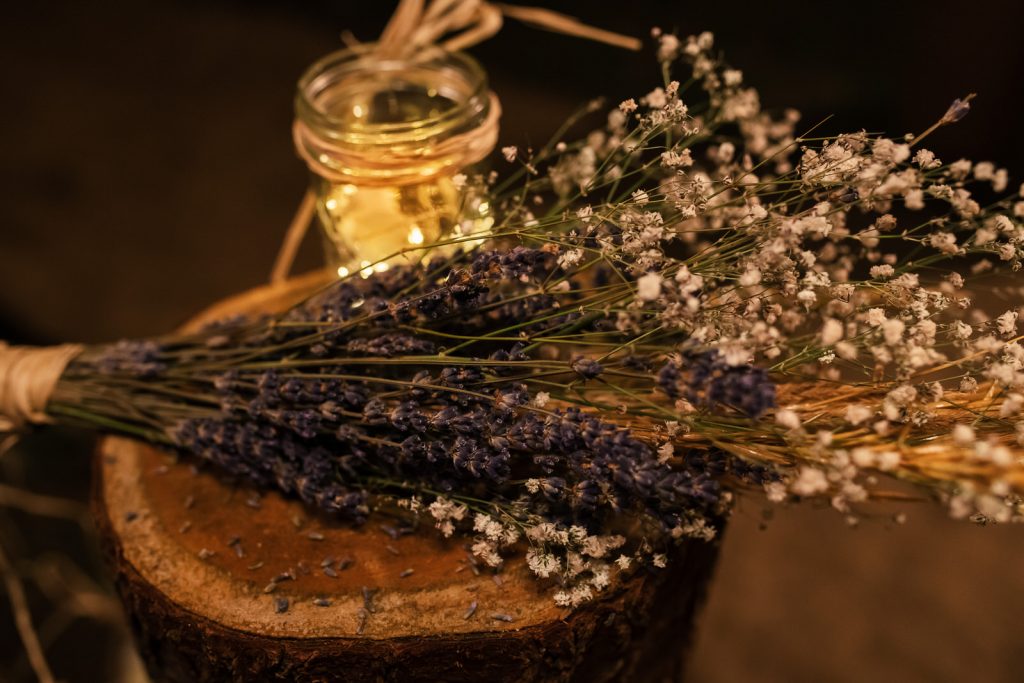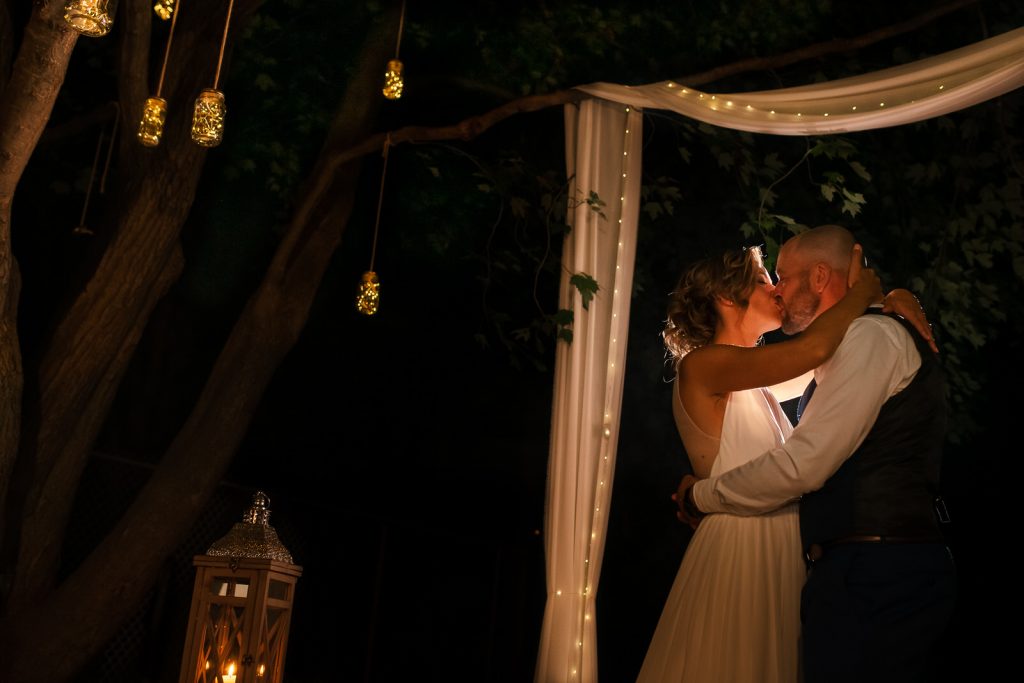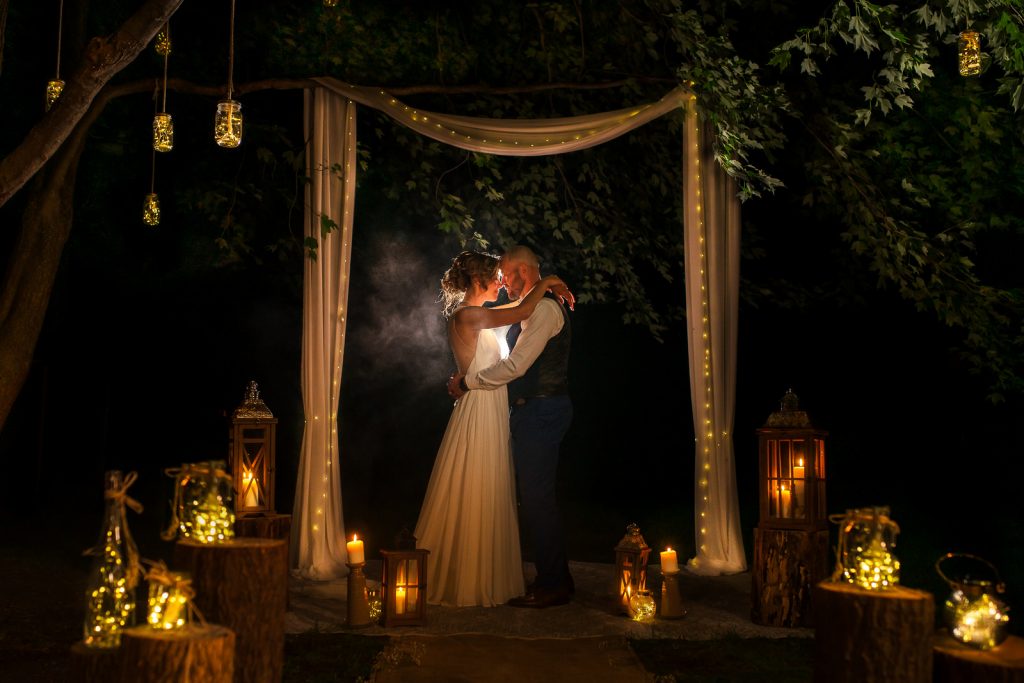 You are going to get married and this kind of atmosphere makes you dream? Don't wait and contact me to talk about it.