Camille and Arthur contacted me a little less than a month before their winter wedding date. This is a bit unusual, when you think that most couples book between 18 and 6 months in advance.
But then, a little exasperated to wait for a possible end to the sanitary measures in effect in Quebec because of the Covid-19 pandemic, they decided to adapt and organize everything at the last minute.
I guess we were destined to work together, because the Saturday they had chosen to celebrate their wedding was the only one still available on my calendar for that time of year.

I hadn't even met them yet, but from the first email they sent me, I liked the concept of their winter wedding. An intimate outdoor celebration in the nature of the Eastern Townships spoke to me a lot. They were planning a convivial formula with food truck/champagne and outdoor activities for more fun.
We met virtually in the days that followed, because the lovers were in British Columbia at the time. It must be said that Camille and Arthur are globetrotters. Last year, they sold their house and left their respective jobs to travel the world.
Here is a taste of the afternoon I spent in their charming company, in the Eastern Townships, at Arthur's parents' home. That day, the sky was beautiful over the Knowlton countryside. Clear skies in February also mean bitter cold. But the -23 degrees Celcius felt that day didn't get the better of everyone.
Warm and intimate atmosphere for this winter wedding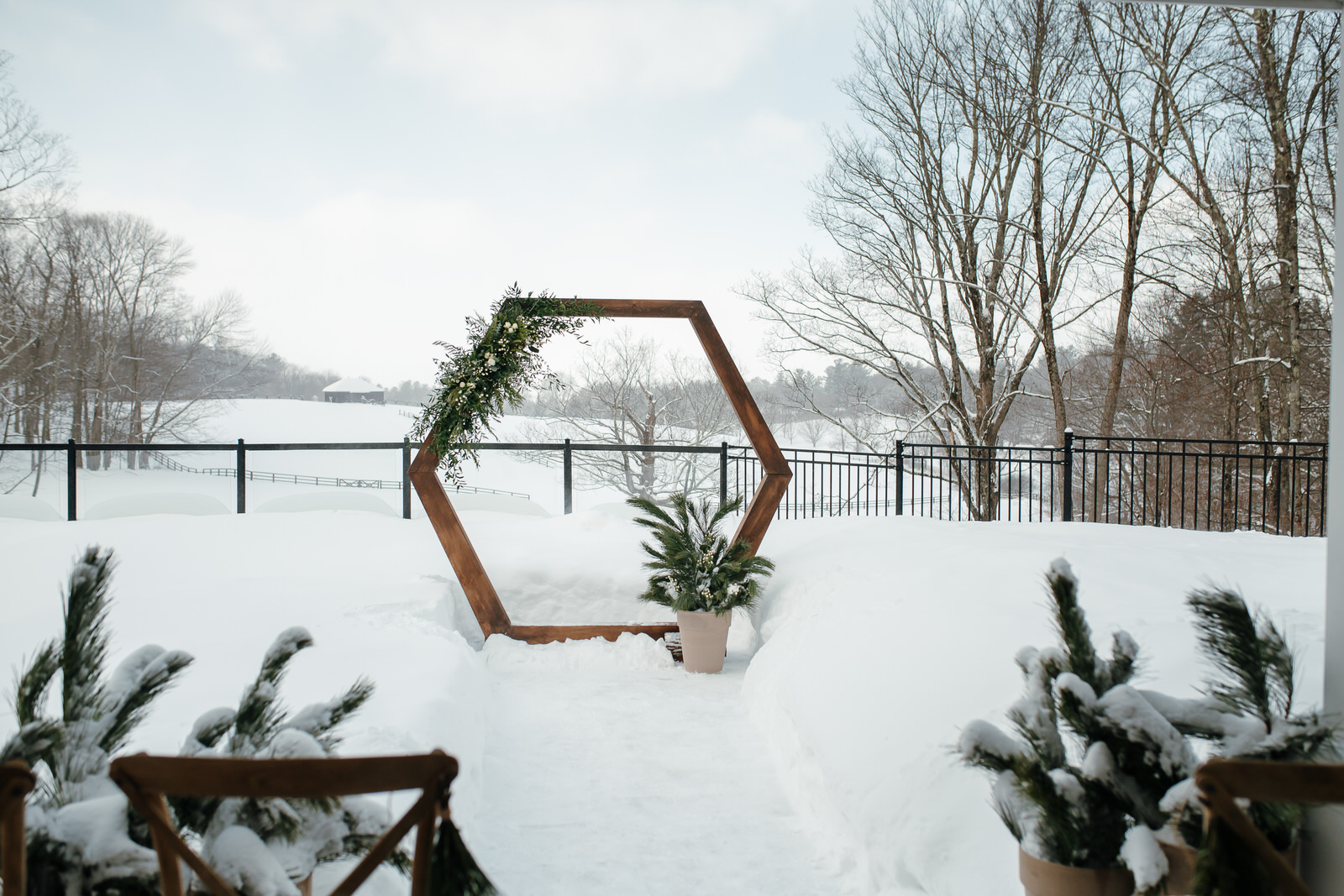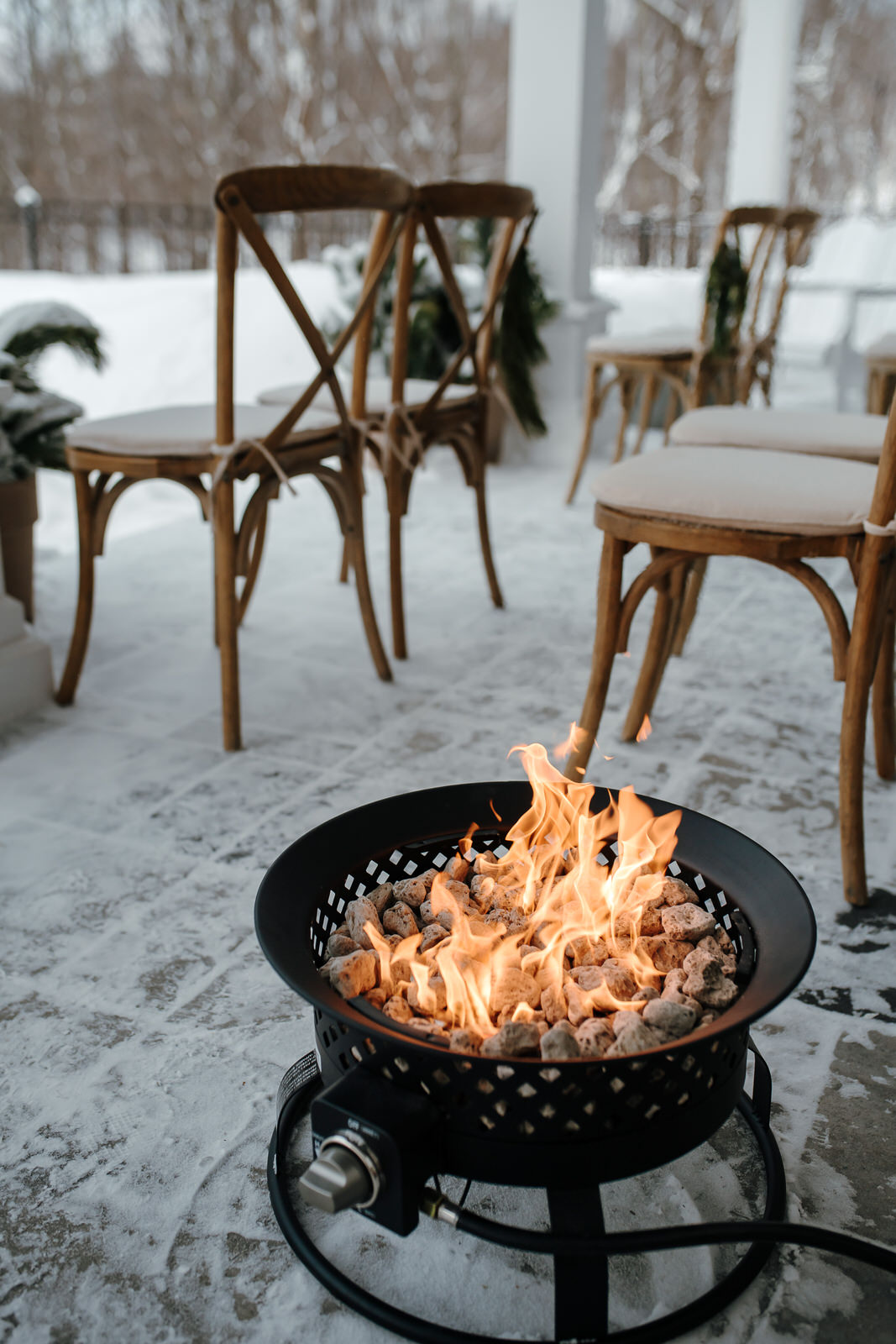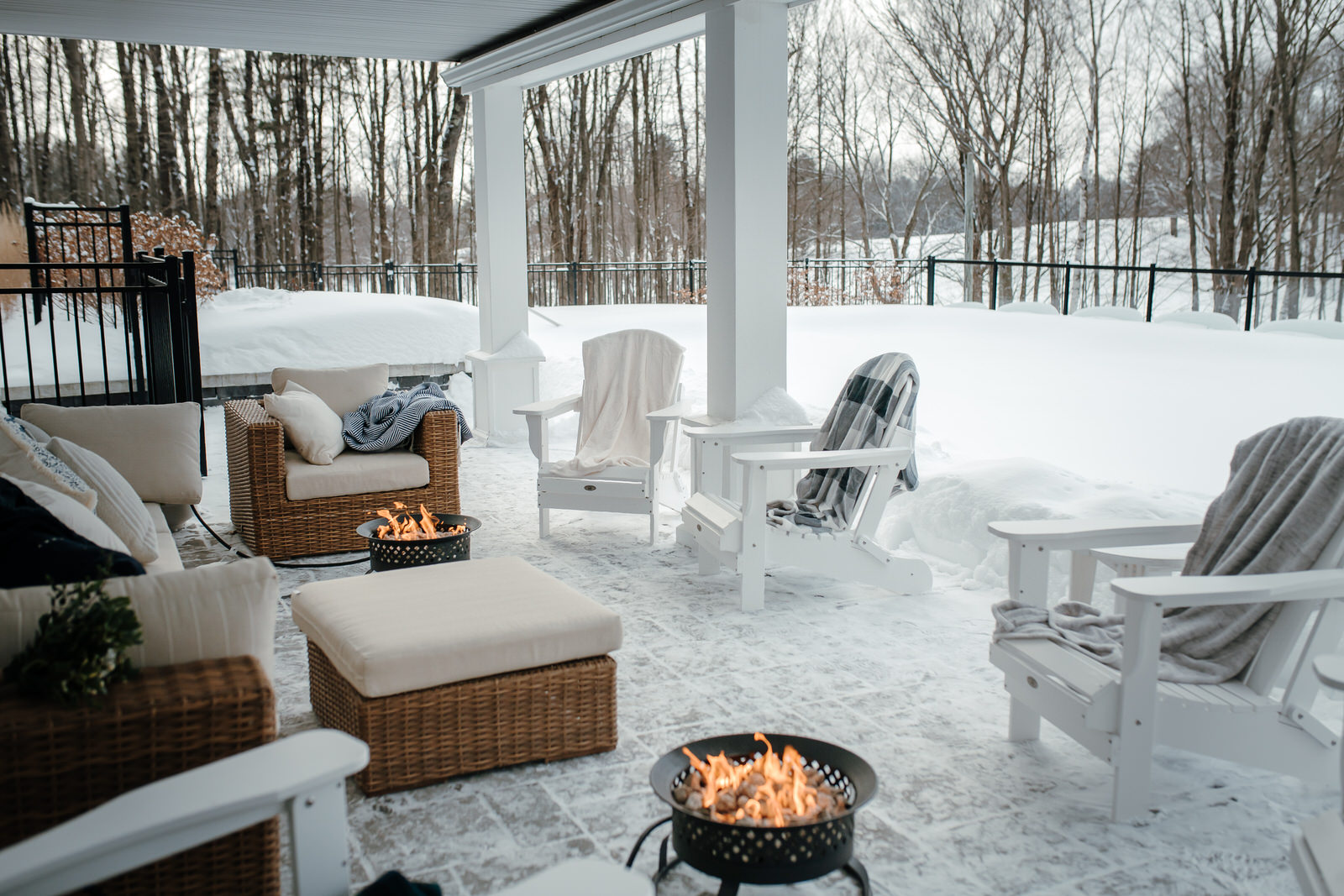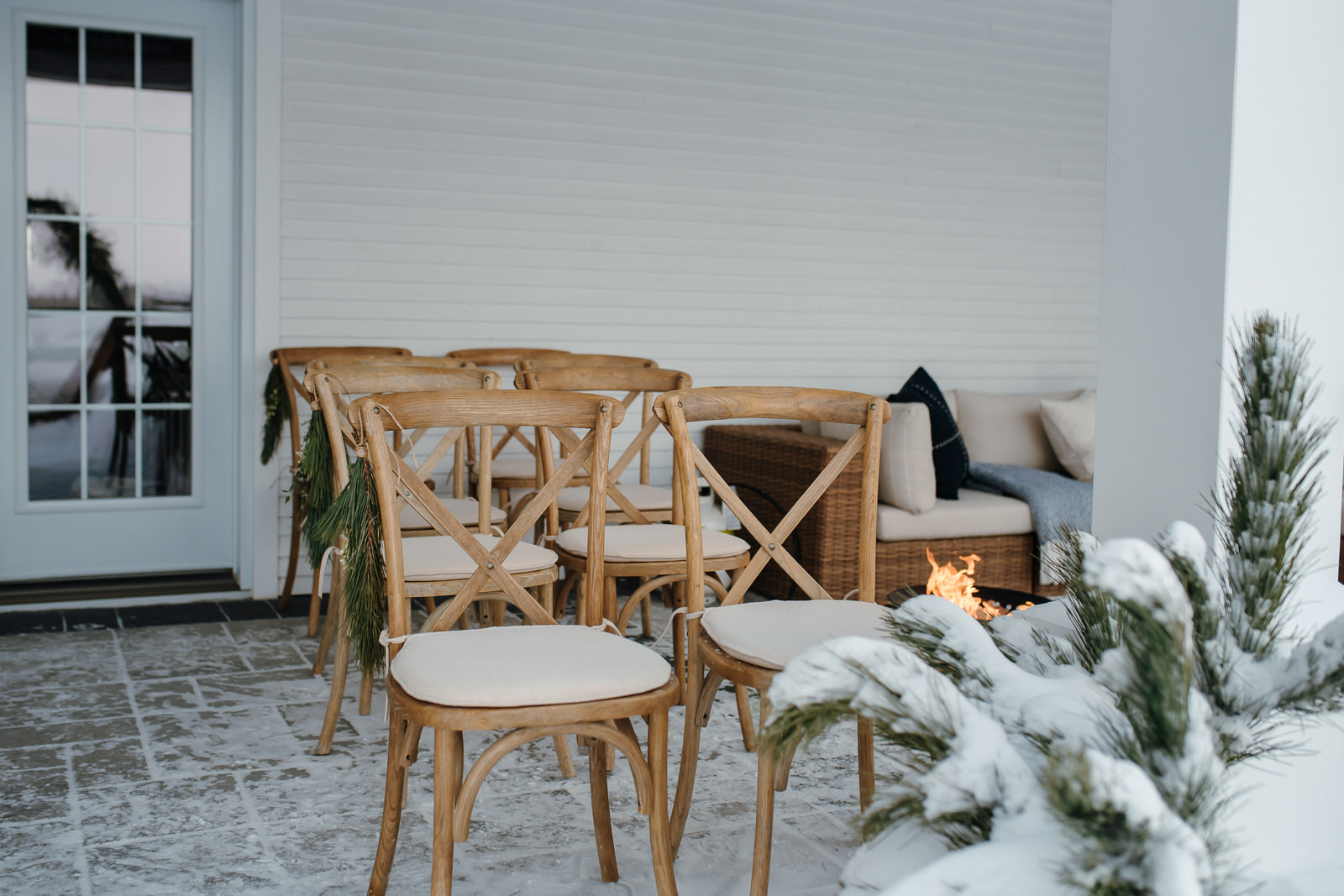 A First Look for the bride-to-be and her father
Due to the intimate nature of the wedding and the absence of a bridal party, the bride and groom didn't want any photos of their preparation. However, Camille wanted to make a First Look with her dad who had not seen her since the beginning of the day. A dad who was very emotional waiting to see his daughter.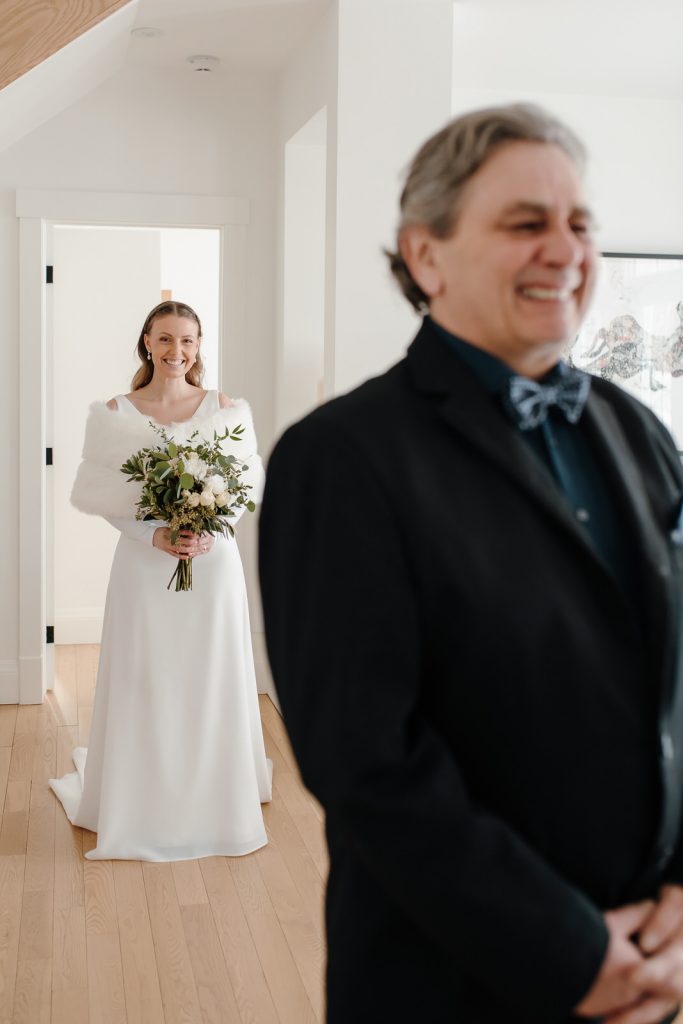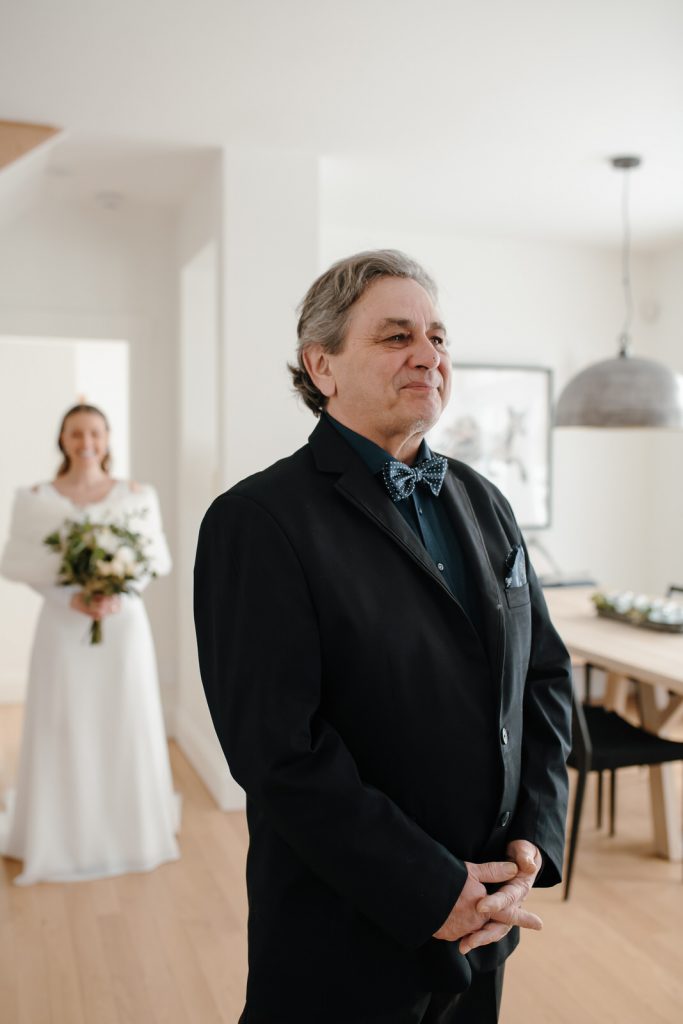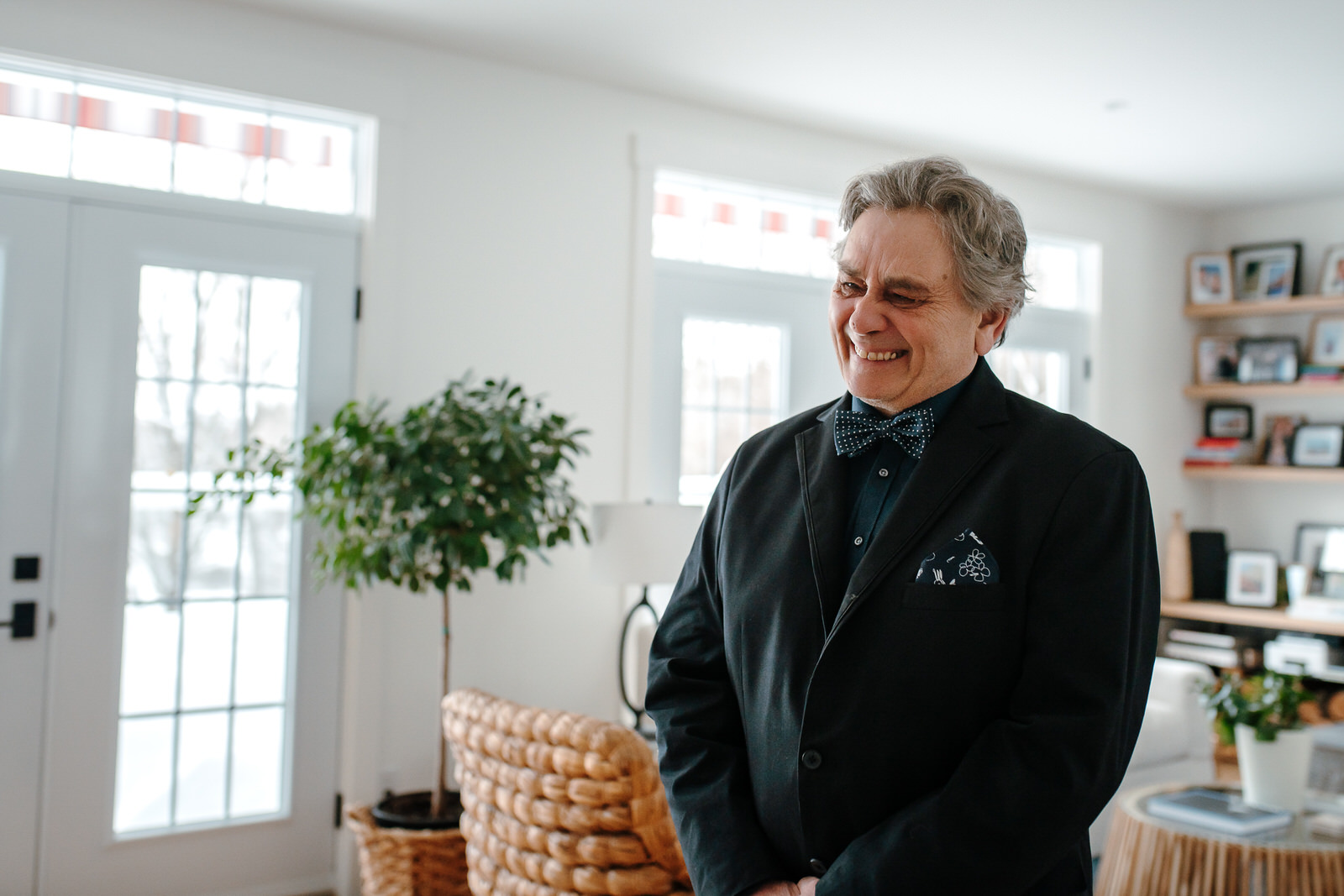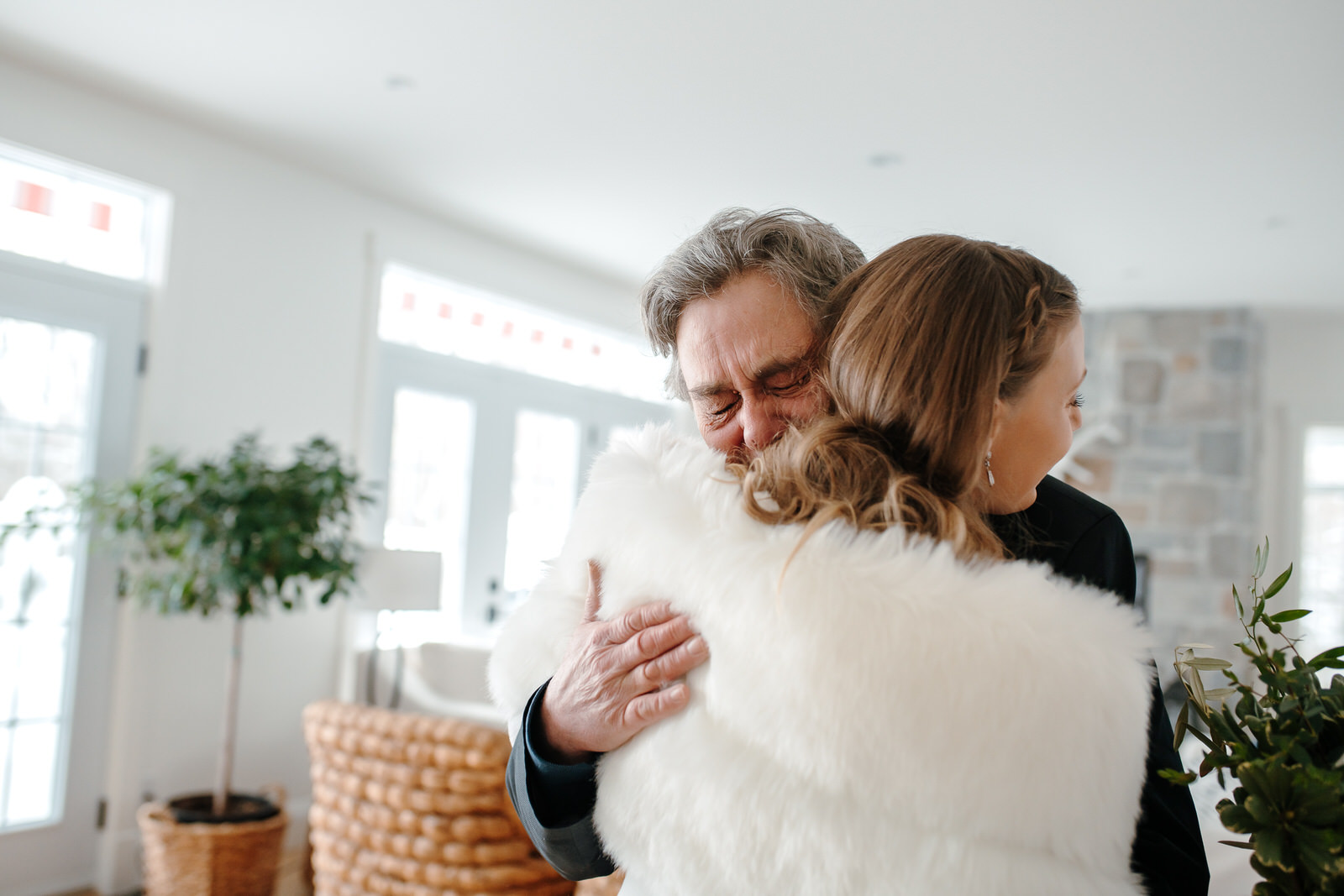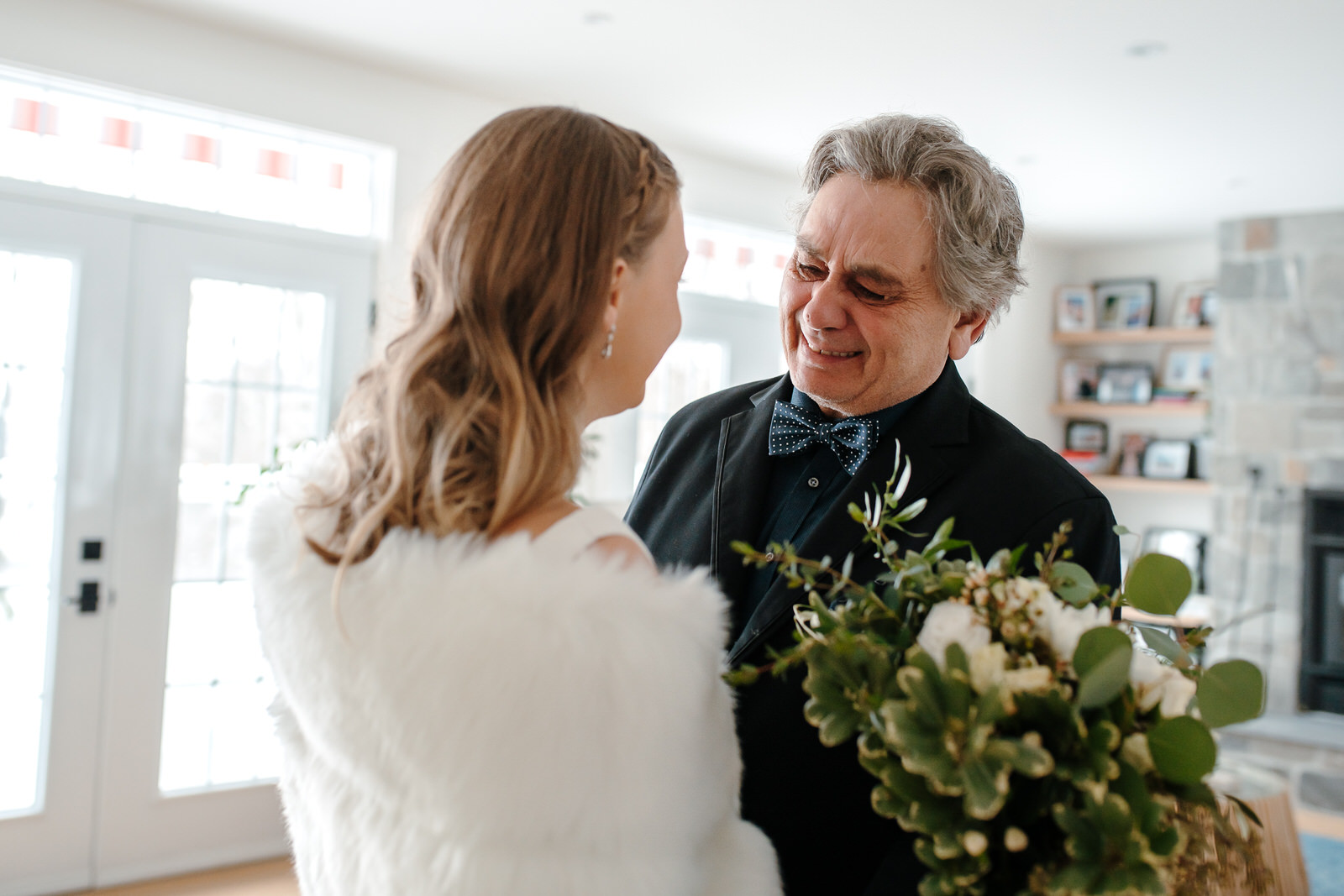 The last moments of waiting before starting the ceremony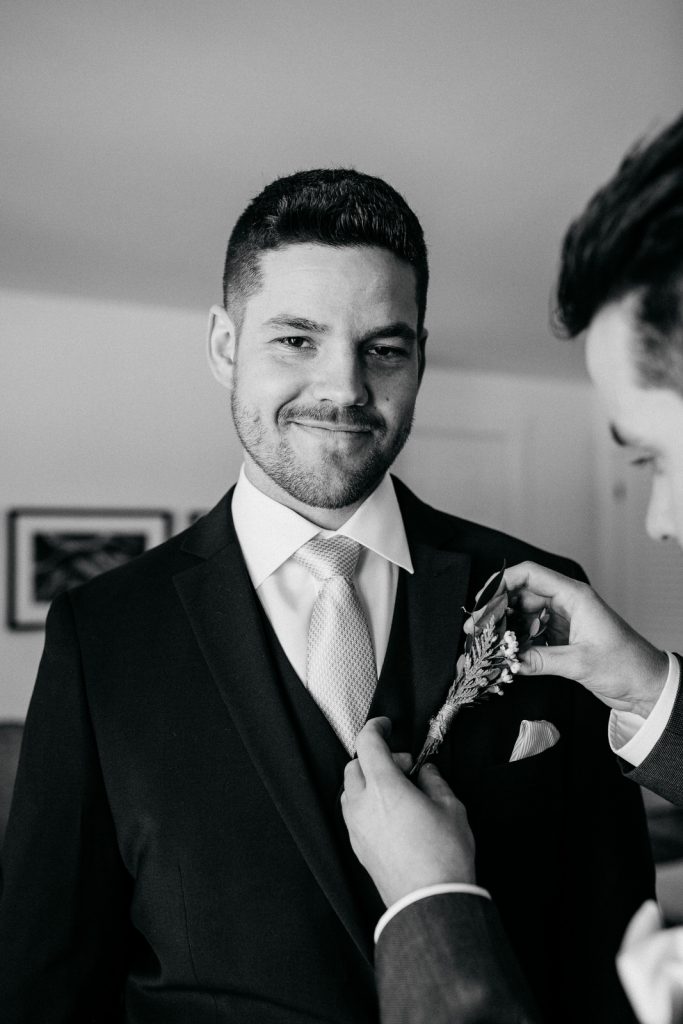 An emotional ceremony
I love photographing the ceremony, because there is a lot of febrility. When Camille arrived, the emotions were palpable. It's a moment that needs no explanation.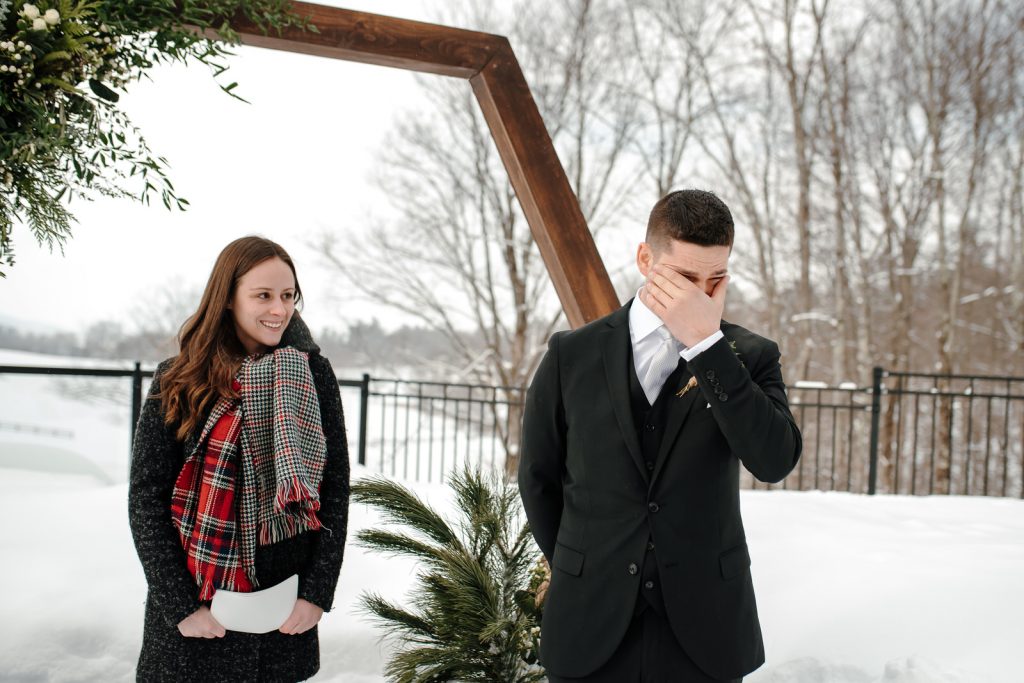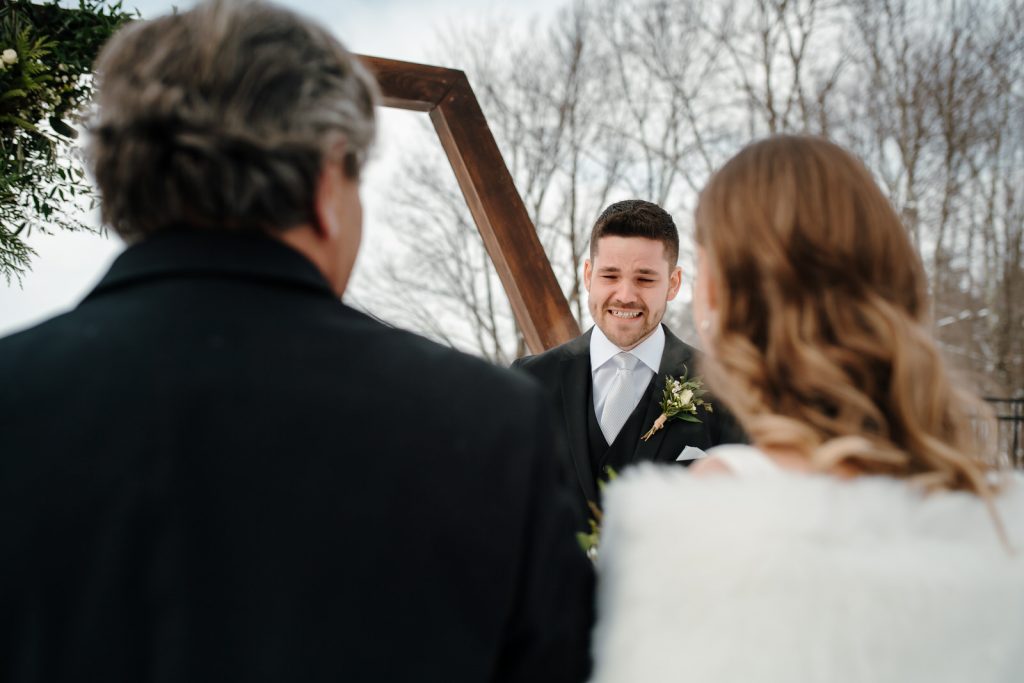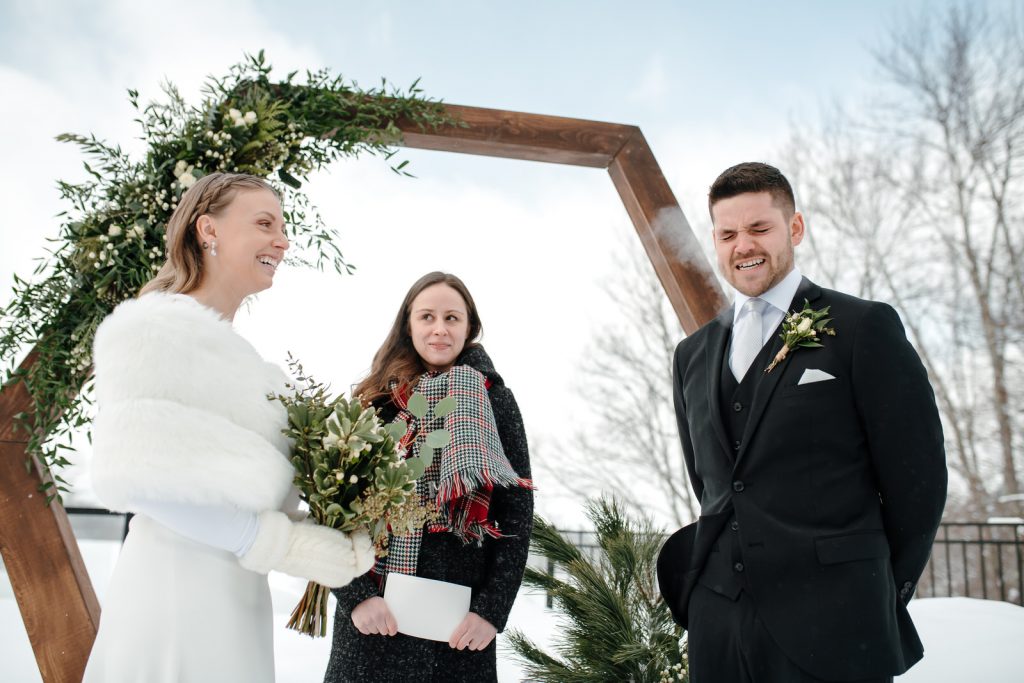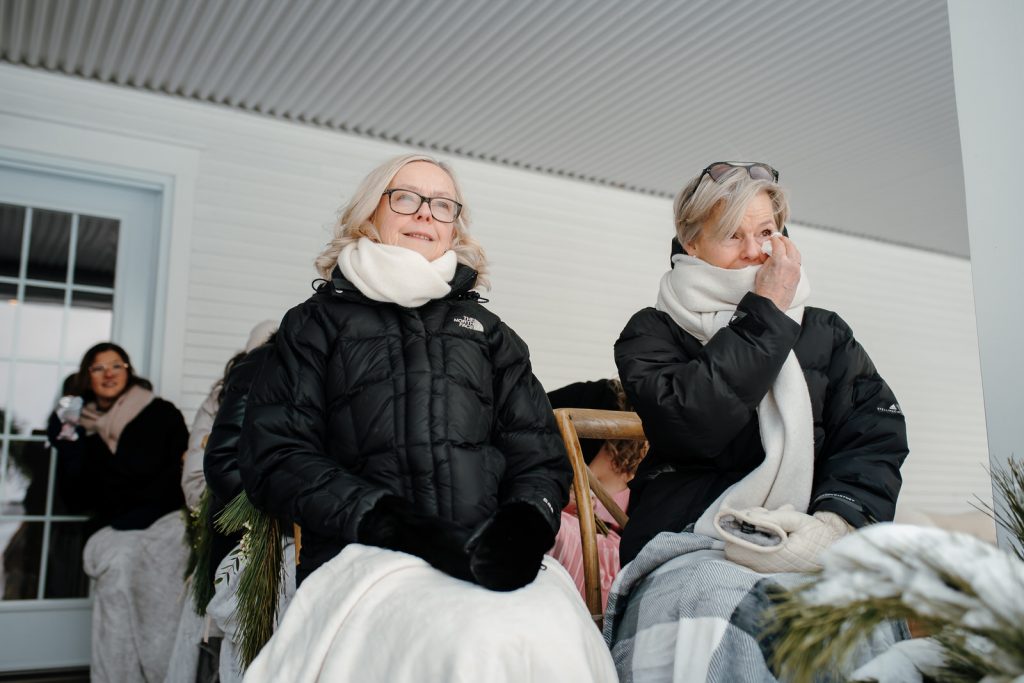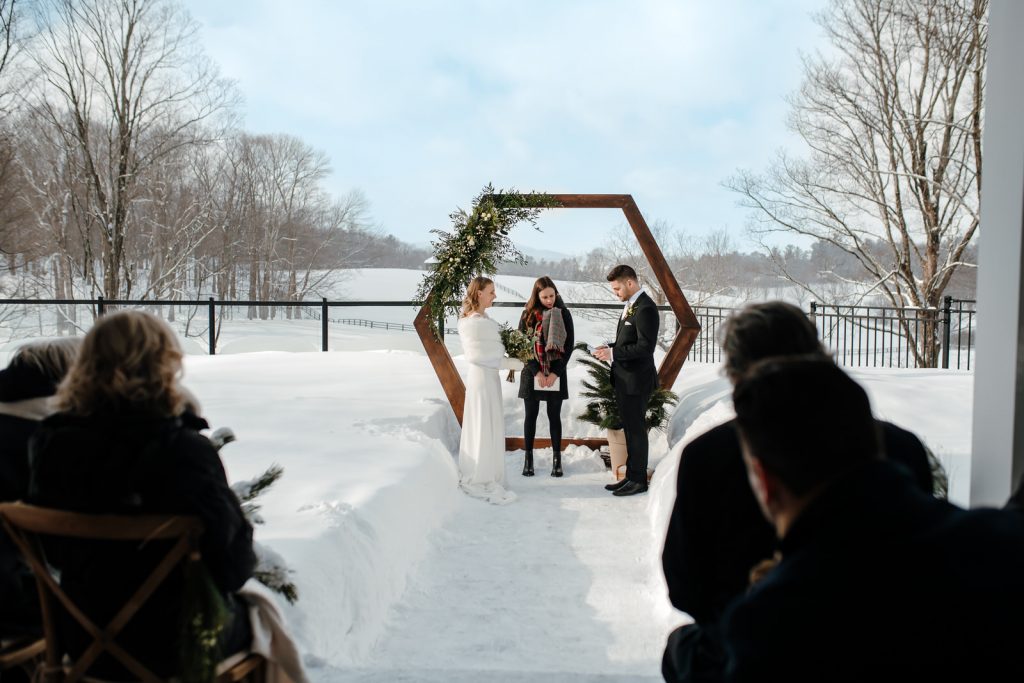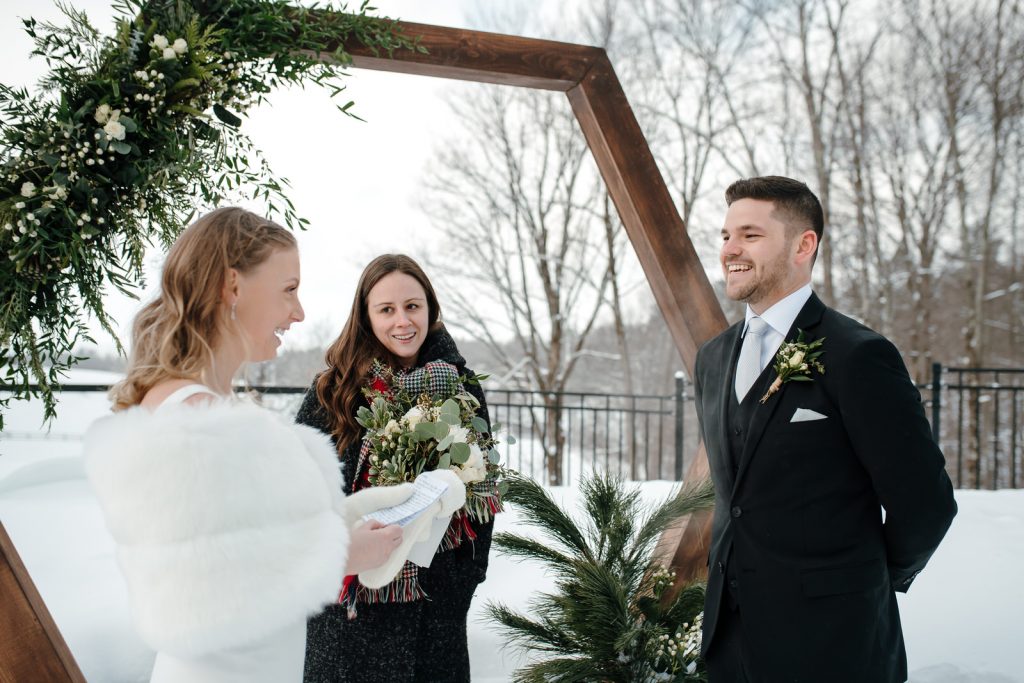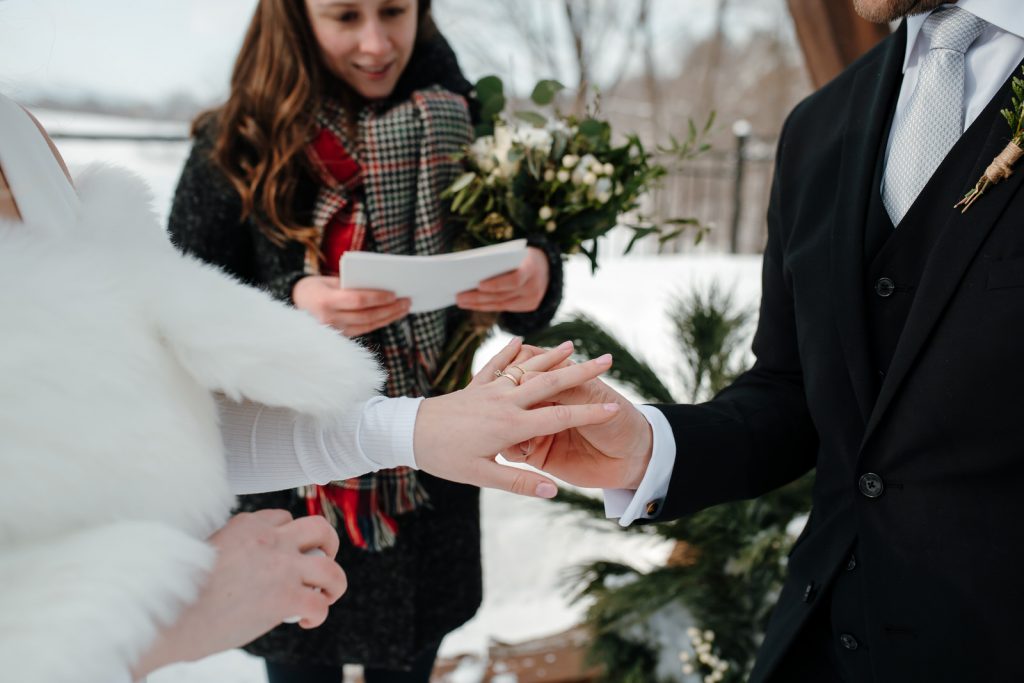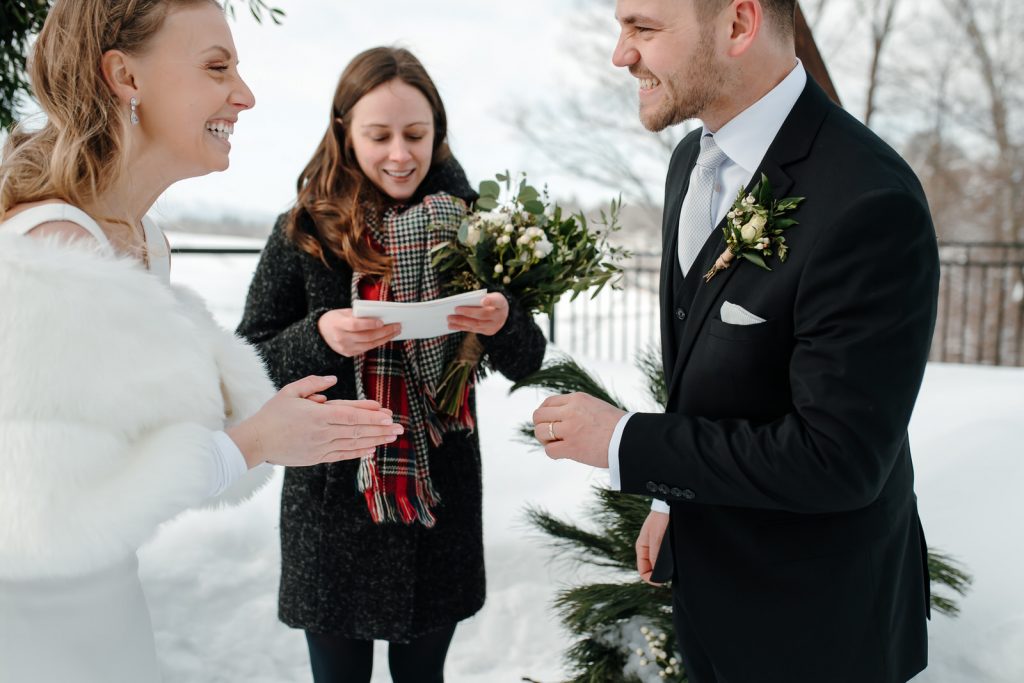 Champagne!
The ceremony is over, it's time to celebrate with the guests.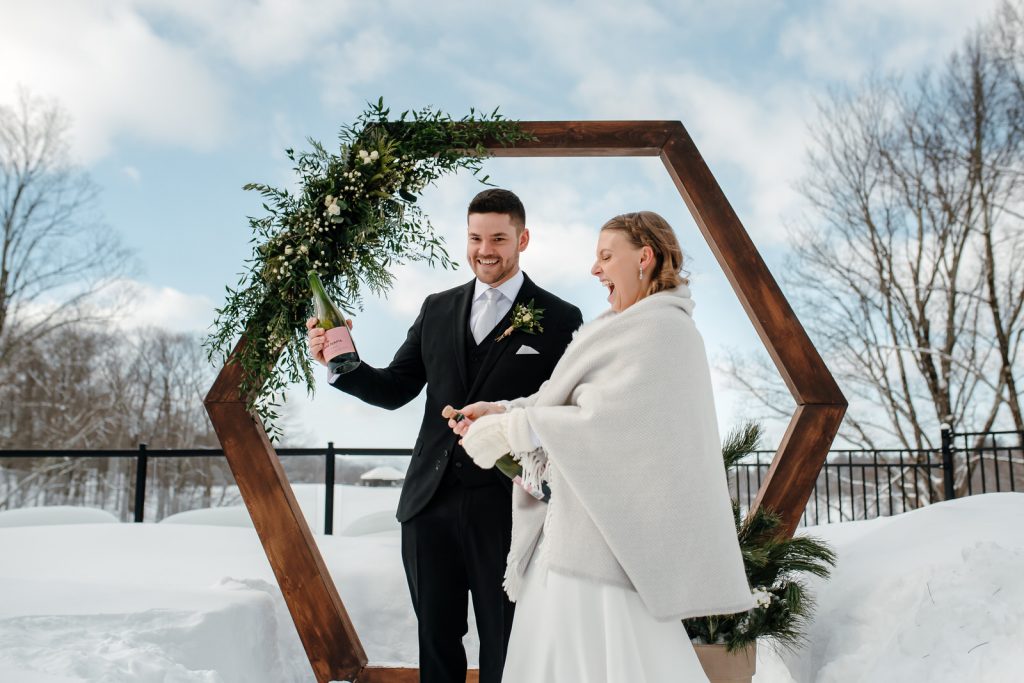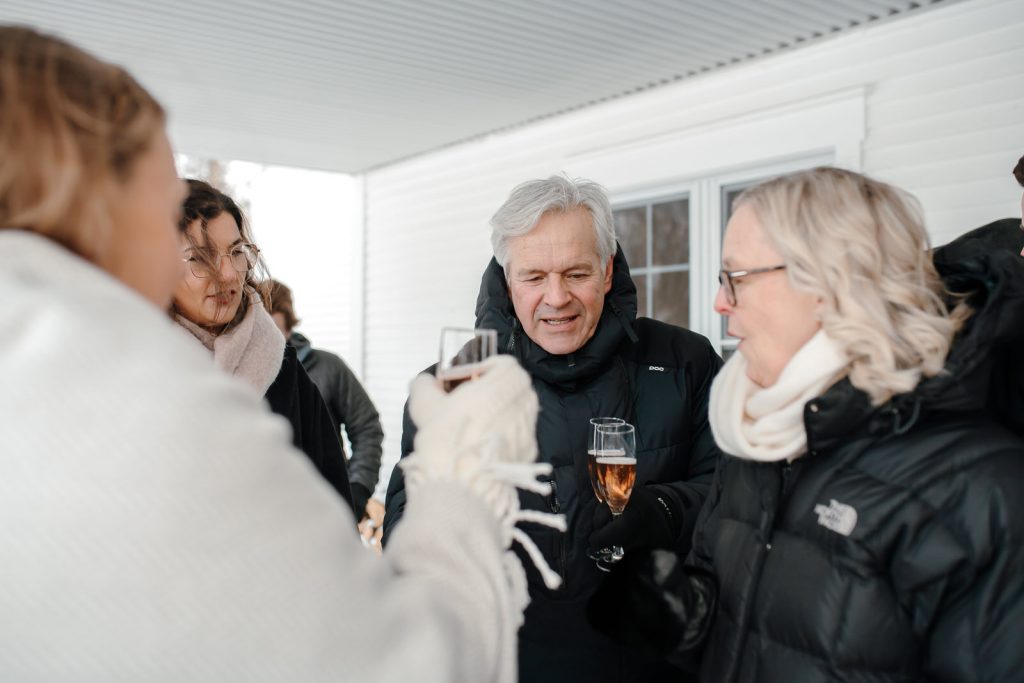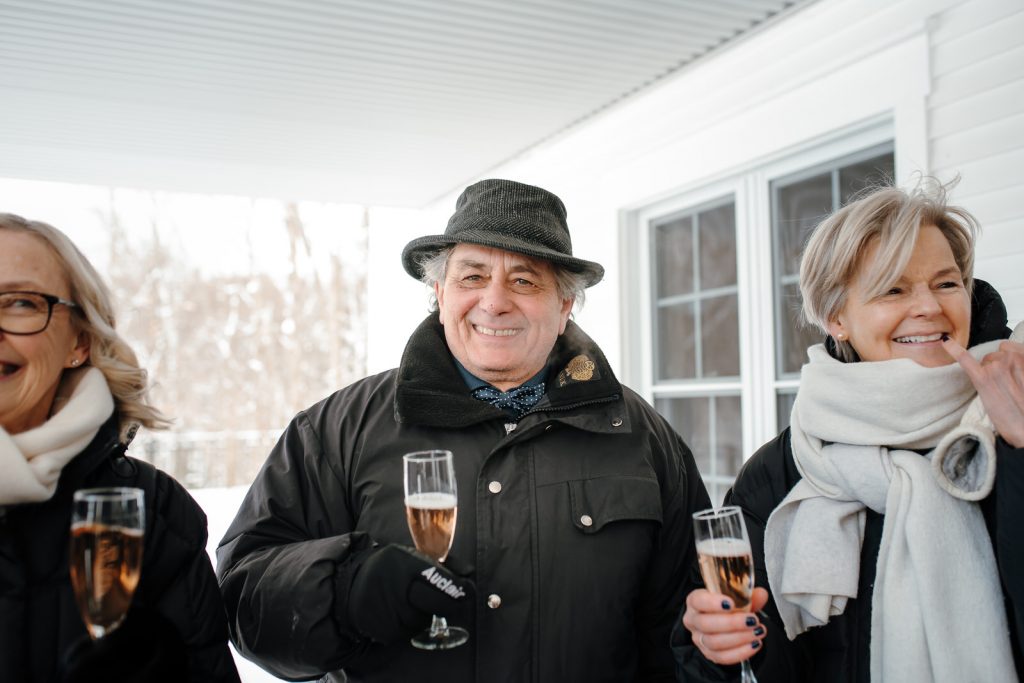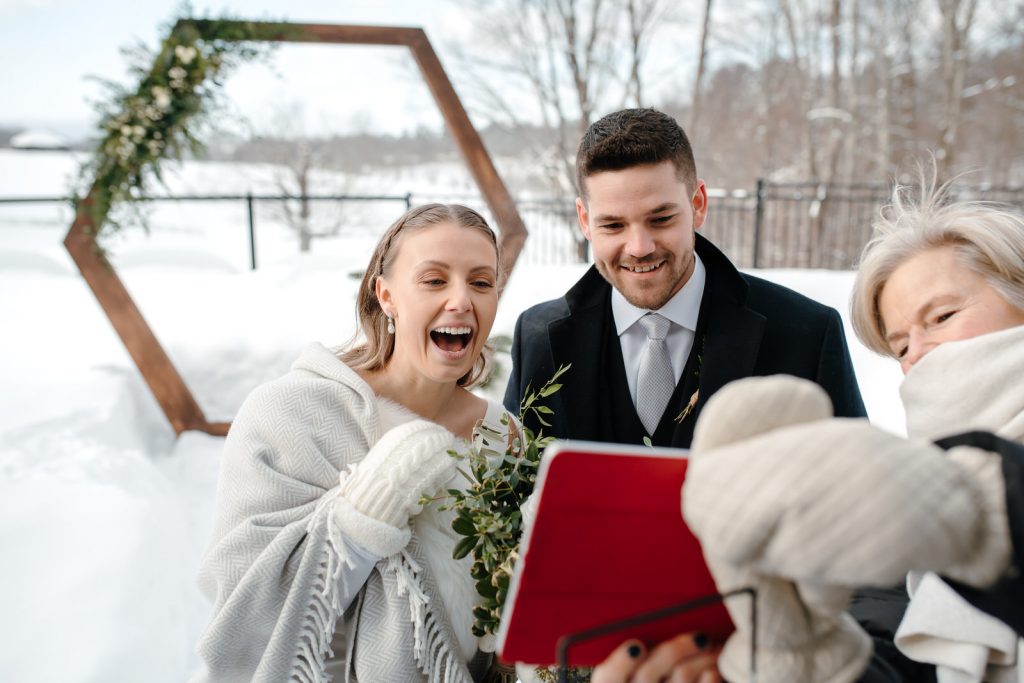 The Food Truck to feed all these beautiful people
What better way to continue in the conviviality of this wedding?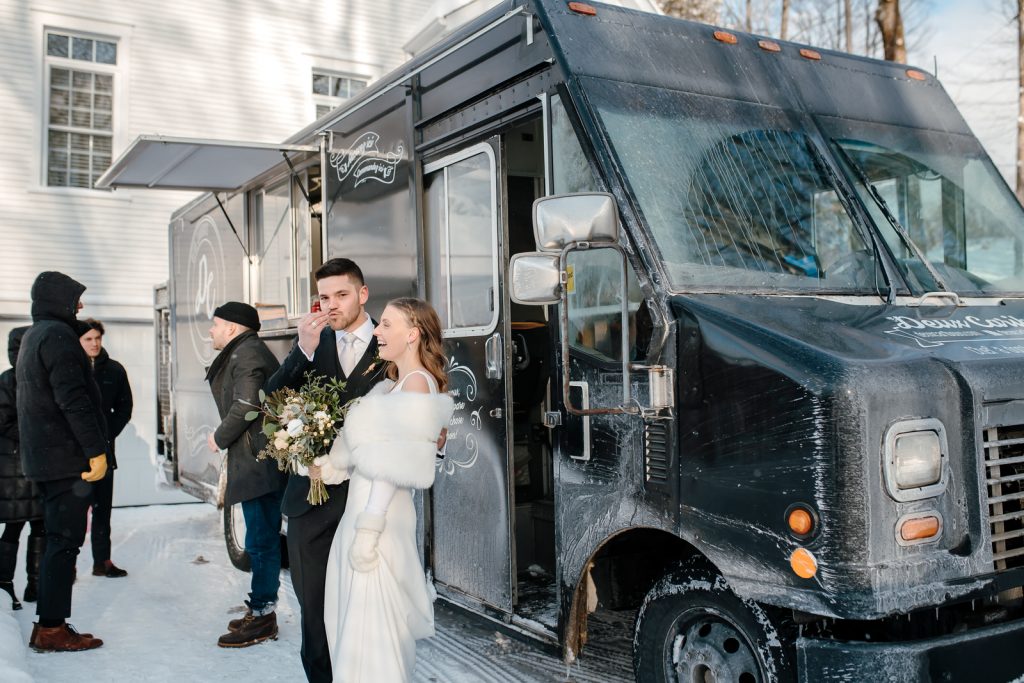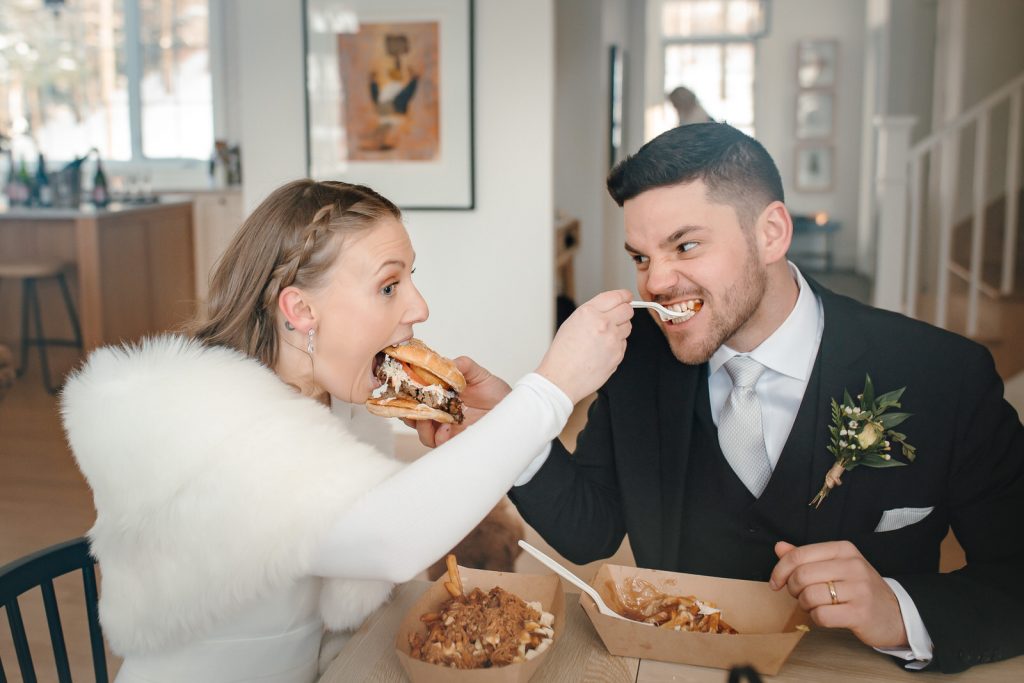 A dynamic family!
Once everyone was fed, we took advantage of the lovely light and the beautiful landscape for some memories with the guests.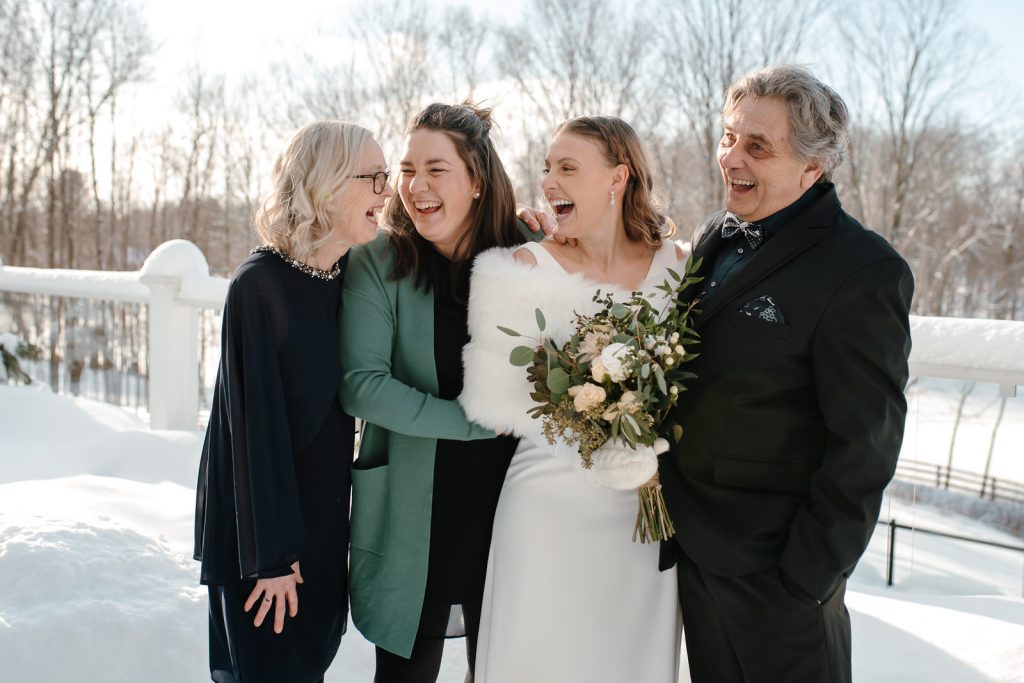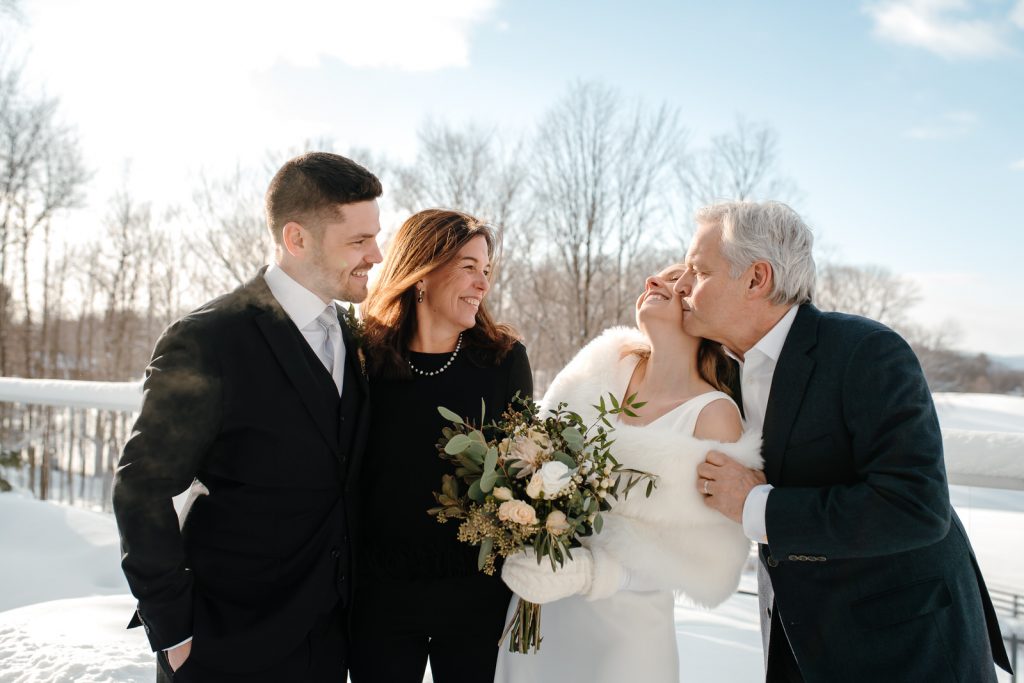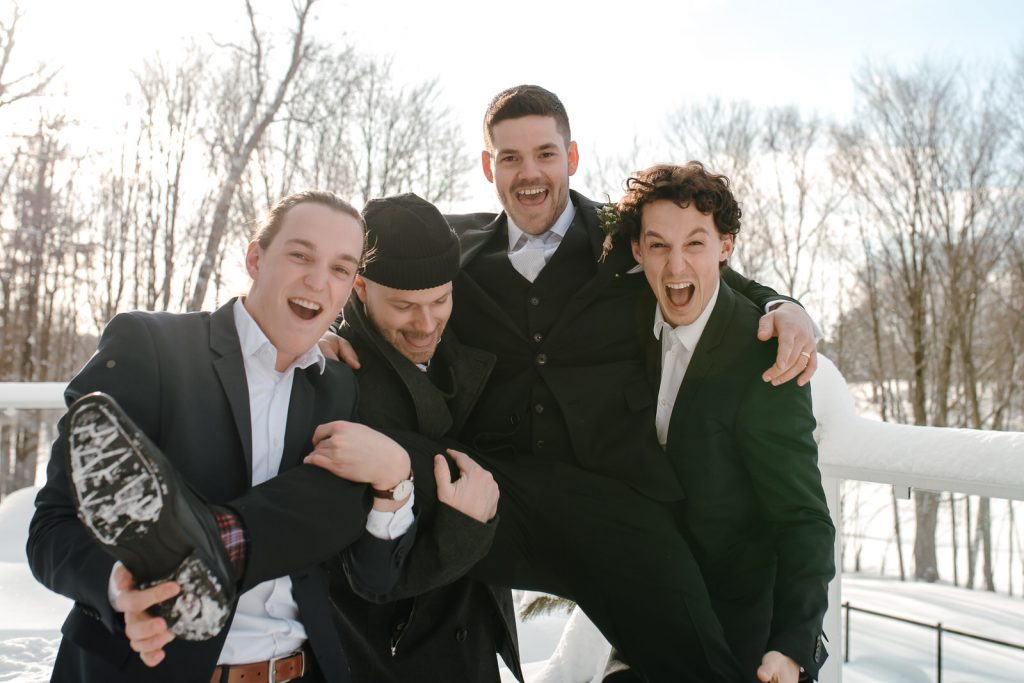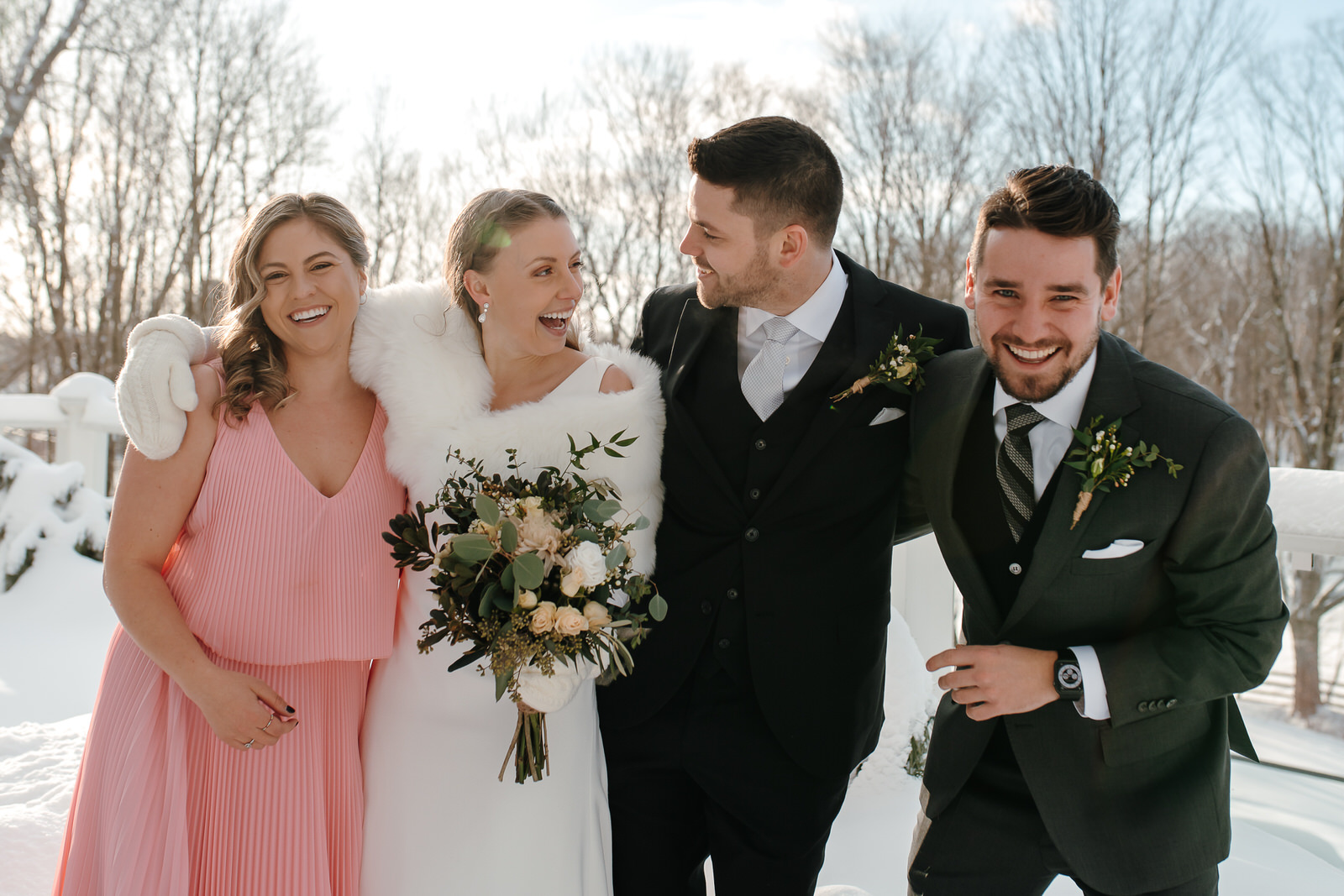 Couple pictures in this beautiful winter landscape
We didn't have to go far to take the couple pictures: Arthur's parents have everything they need in their yard. It's in the middle of this beautiful landscape that we ended the afternoon.